Calories
342
Fat
26 g
Carbs
7 g
Protein
20 g
Serves
6
169.5 g shredded mozzarella
42 g cream cheese
1 egg
150 g almond flour
1 tsp basil
1 tsp oregano
1 tsp Everything Bagel seasoning
Share:
Tags: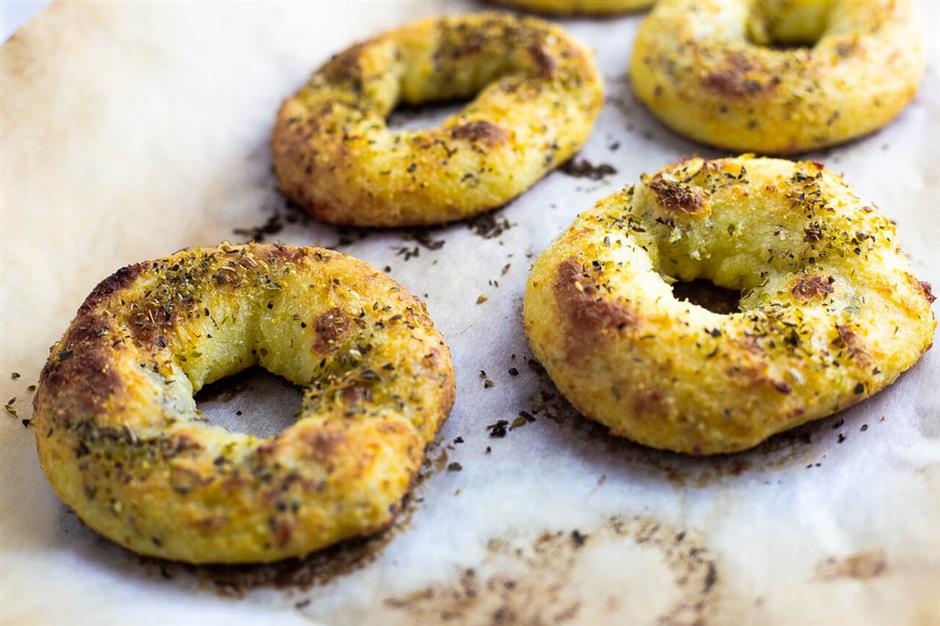 Interested in the keto diet but worried about losing your favorite carb-dense foods like bagels? No need to stress—you can still have your bagels and eat them too! Try these Keto Everything Bagels for a new twist on a breakfast classic.
Instructions
Preheat oven to 450 F. Line a baking sheet with parchment paper.
Combine egg, almond flour, cream cheese, and shredded mozzarella and mix until they've formed a dough-like consistency.
Place dough in the freezer to chill for around 20 minutes.
Once chilled, divide dough into 6 equal pieces (be sure to weigh for consistency). Form bagel shapes using each individual piece and place them on a lined baking sheet.
Sprinkle basil and oregano over the bagels and press into the dough. Bake for 12–14 minutes.
Serve fresh with your favorite low-carb cream cheese! If you're looking to save them for later on in the week, feel free to freeze them and warm them up as needed.
Loving keto recipes but craving some further guidance on tracking your favorite picks? Join Team WAG now to get paired with your one-on-one keto nutrition coach.
Recent Posts: