Calories
43
Fat
3 g
Carbs
2 g
Protein
2 g
Serves
8
300 g riced cauliflower
100 g riced broccoli
14 g grass-fed butter
56.5 g sharp cheddar cheese
Share:
Tags: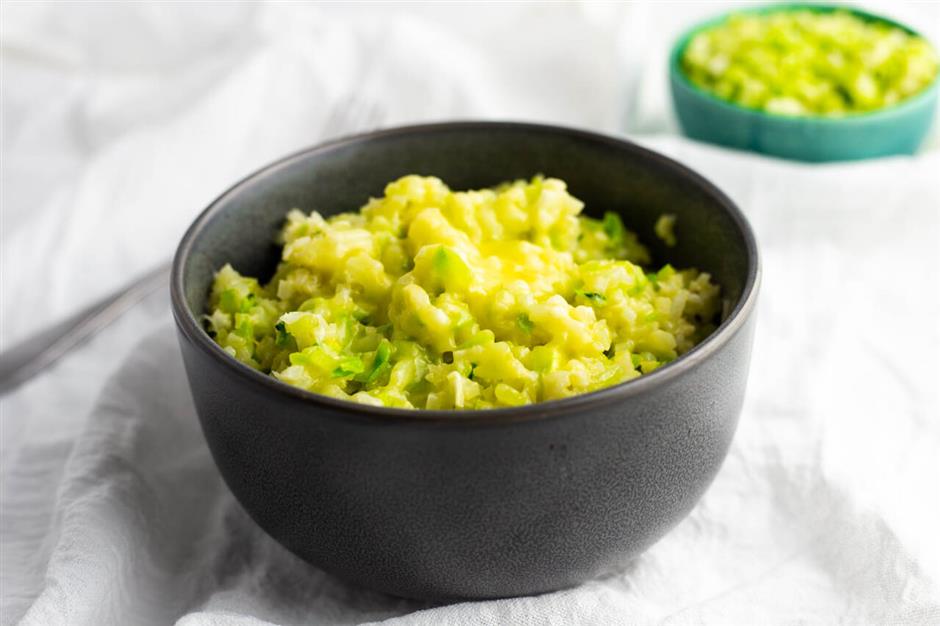 Looking for the perfect side dish for your next group gathering? Or maybe you're craving some rice and you don't know what to make? Try this Keto Cheesy Cauliflower and Broccoli Rice to satiate those cravings. It's also perfect to add to your meal prep for the week!
Instructions
Combine all the ingredients in a medium-sized mixing bowl.
Microwave on high for 4 minutes and stir.
Microwave for another 2 minutes and stir.
Remove from the microwave and stir a final time.
If you have a keto sweet tooth, try our recipe for Keto Collagen Peanut Butter Cups.
Recent Posts: