Calories
151
Fat
3 g
Carbs
9 g
Protein
22 g
Serves
4
224 g 98% Fat Free Frick's Ham
280 g liquid egg whites
28 g Montchevre Crumbled Goat Cheese
224 g jicama raw
28 g cilantro raw
224 g zucchini raw
Garlic salt to taste
Share:
Tags: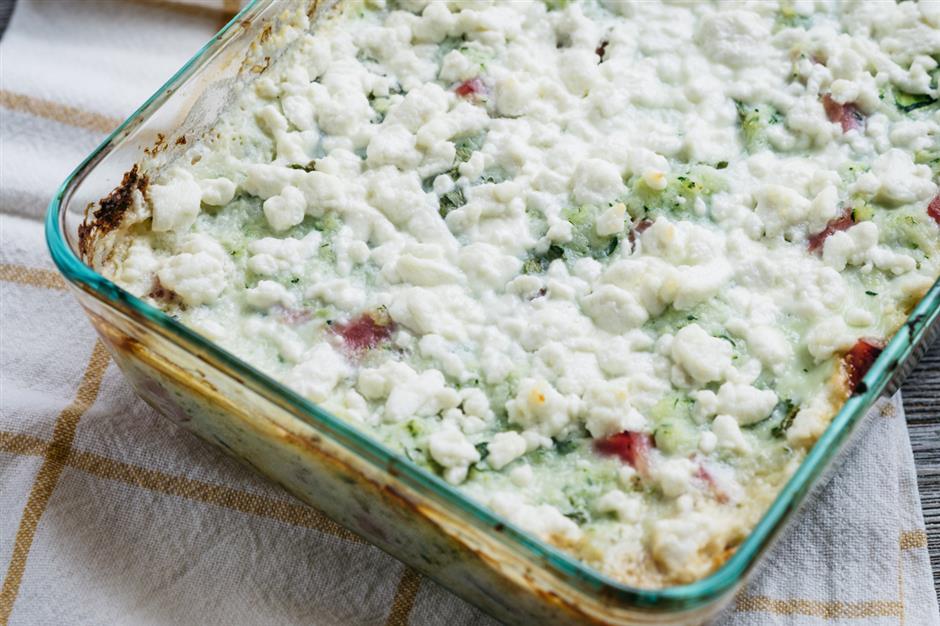 If you aren't familiar with jicama, it's a root vegetable, often referred to as a "Mexican yam bean." It has the texture of a turnip and is the perfect addition to this high-protein, low-carb breakfast casserole. Jicama is also packed with fiber!
Instructions
Shred zucchini and jicama with a cheese grater.
Chop ham into cubes.
Combine ham, jicama, zucchini, egg whites, cilantro, and garlic salt into a Pyrex pan and bake at 350 F for 45 minutes.
Add goat cheese on top and bake for another 10 minutes.
Unsure of how to track your favorite kitchen creations? Enlist with the help of a certified WAG one-on-one nutrition coach now! Sign up here.

Recent Posts: