Calories
219
Fat
3 g
Carbs
12 g
Protein
36 g
Serves
3 (serving size = 166 g)
475 g raw shrimp, peeled & deveined
60 g soy sauce
30 g honey
30 g orange juice
30 g Dijon mustard
12 g garlic, minced
2 drops liquid stevia
1 scallion, chopped, for garnish
Nonstick spray
Share:
Tags: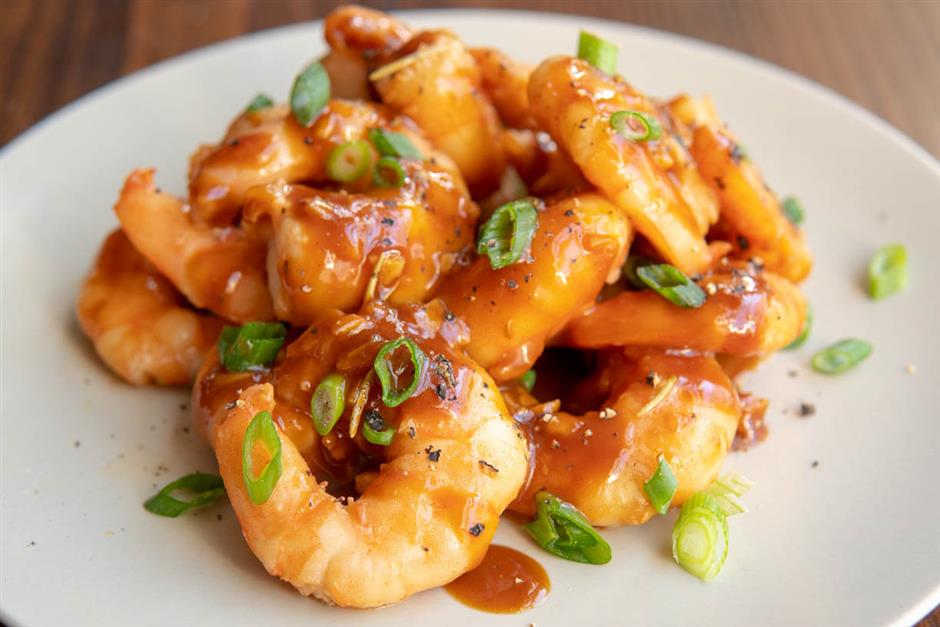 When chicken gets boring, look to shrimp for a lean, quick-cooking protein. Tossed with our honey Dijon gravy, this easy dish is best served with a pile of brown rice and your favorite veggies.
Instructions
In a large bowl, whisk together all the ingredients except the shrimp until well combined. Add shrimp, toss, and let the mixture marinate for 20–30 minutes.
When you're ready to cook the shrimp, heat a nonstick pan over medium-high heat and spray it with nonstick spray. Drain the shrimp and reserve the sauce.
Add the shrimp to the pan in a single layer (you'll likely need to cook it in two batches) and cook until the shrimp is pink and curled. Depending on the size of your shrimp and how many you have in the pan, this could take about 3–5 minutes total. Place the cooked shrimp in a clean bowl and set aside.
Pour the leftover sauce into the hot pan and let it bubble until it darkens slightly and thickens, or until it coats the back of a wooden spoon, about 60–90 seconds. Pour the sauce back over the cooked shrimp, garnish with green onions, and serve.
Not sure if your shrimp is fully cooked? When they curl tight enough to resemble a lower case "a," they're all done!
This guide is jam-packed with everything you need to know about nutrition.
From tracking macros to meal ideas.
Recent Posts: