Calories
207
Fat
7 g
Carbs
21 g
Protein
15 g
Serves
1/10 Crockpot
8 lasagna noodles
15 ounces lite ricotta cheese
1 cup part-skim mozzarella cheese
8 tablespoons grated parmesan cheese
1.28 ounce can of tomato sauce
Share:
Tags: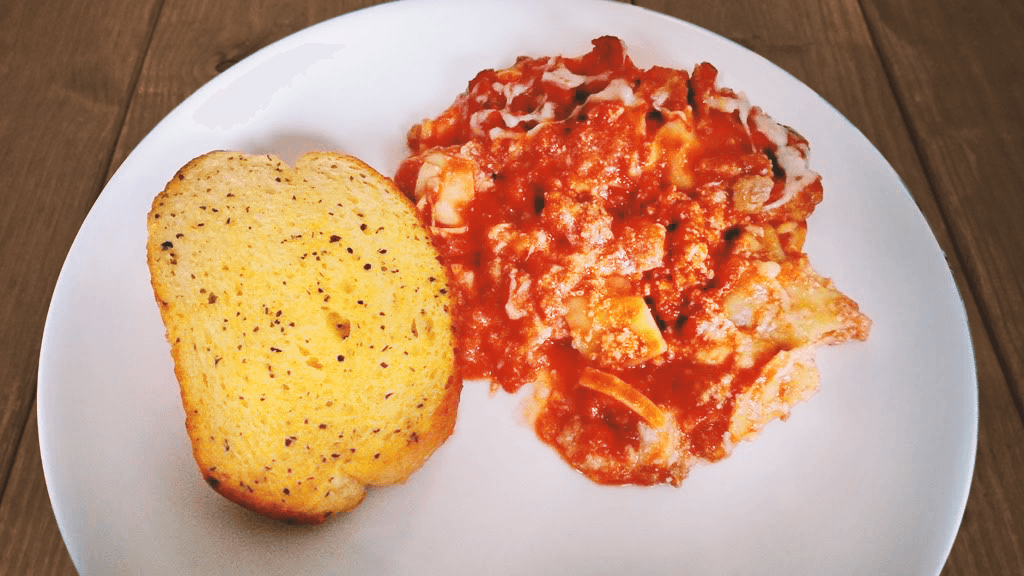 Today we have another great recipe for both Crock Pot lovers and lasagna lovers.
Flexible dieting is all about eating the foods you love while finding balance and moderation.
With the cold weather already in full swing for some of us – this is the perfect comfort food. Get everything going in the Crock Pot, set it for 4 hours on low and you'll have easy and savory meals prepared for days.
Instructions
Combine ricotta, mozzarella cheese, and parmesan cheese in a medium bowl.
Place 1/4 of the can of tomato sauce in the bottom of the Crockpot.
Place 2.5 noodles on the sauce mixture. You'll have to break the noodles into smaller pieces to fit the oval of the crock.
Place 1/2 of the cheese mixture over the noodles and spread evenly.
Place another 1/4 of the sauce over the cheese.
Place 2.5 more noodles on top of the sauce.
Place the second 1/2 of the cheese mixture on and spread evening.
Cover with 1/4 more of the tomato sauce.
Place 2.5 more noodles on top of the sauce.
Place the final 1/4 of the sauce over the noodles.
Cook on low for 4 hours.
You can increase the protein content by adding in some lean ground beef or ground turkey into the marinara sauce and following the same instructions as above.
We say "2.5 noodles"" in the directions because we really just used one noodle in the middle, then broke the second noodle in half to fit the top and bottom of the oval, and then used 1/2 of a noodle to break apart and fit in the corners of the oval. It's not an exact science, but only use 8 noodles total, just enough to cover the surface of the Crock Pot. Also, don't bother buying any pre-cooked noodles or oven ready noodles. Just use regular ones… it'll turn out delicious! Also, don't be afraid to add in your own spices to give it some great flavor like garlic or basil leaves.
This recipe is perfect for when you're really trying to incorporate comfort foods into your diet without using all of your carbohydrates and fats for the day. Most lasagna recipes have triple the fat and carbs, and you'll be satisfied with how easy this meal is to make and how delicious it turns out with very little prep.
So the next time you're thinking about switching up your meal prep for the week, consider the Crock Pot and some macro-friendly lasagna - you won't be disappointed!
Recent Posts: