Calories
446
Fat
22 g
Carbs
50 g
Protein
12 g
Serves
6 (155g per serving)
FOR THE BAKE
2 eggs (100g)
30g coconut oil or butter (or sub applesauce for oil free/lower fat)
60g maple syrup
8oz unsweetened coconut milk (or sub dairy, almond)
140g carrot (about 2 large)
210g rolled oats
70g raisins
28g pecans (or sub another nut)
20g unsweetened coconut flakes
¼ tsp sea salt
1 ½ tsp cinnamon
FOR THE FROSTING
8oz ⅓ less fat cream cheese, room temp
100g nonfat plain Greek yogurt
58g maple syrup
½ tsp vanilla extract
Pinch of sea salt
Note: regular yogurt may be to runny. Stick with Greek if you can.
Share:
Tags: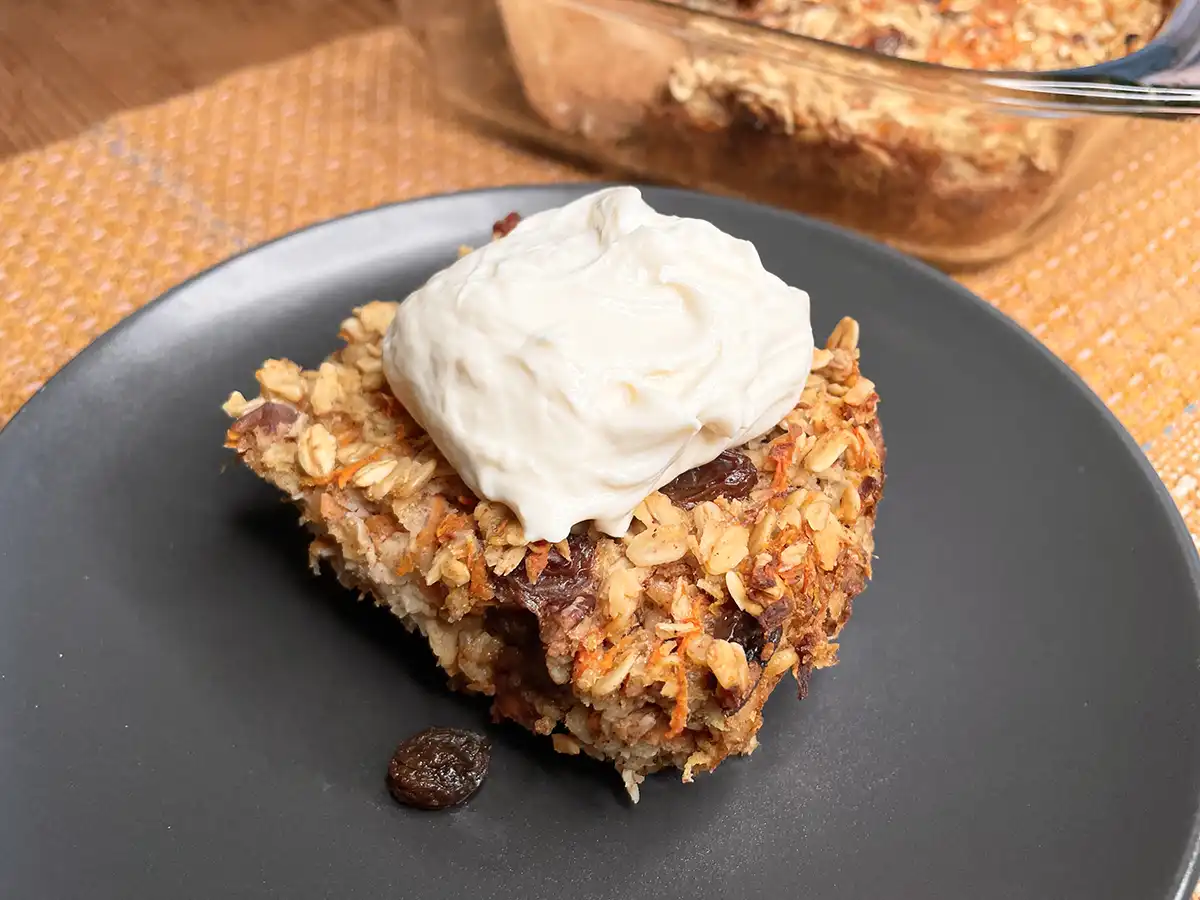 Everything you love about carrot cake is right here in this baked oatmeal topped with a cream cheese yogurt frosting.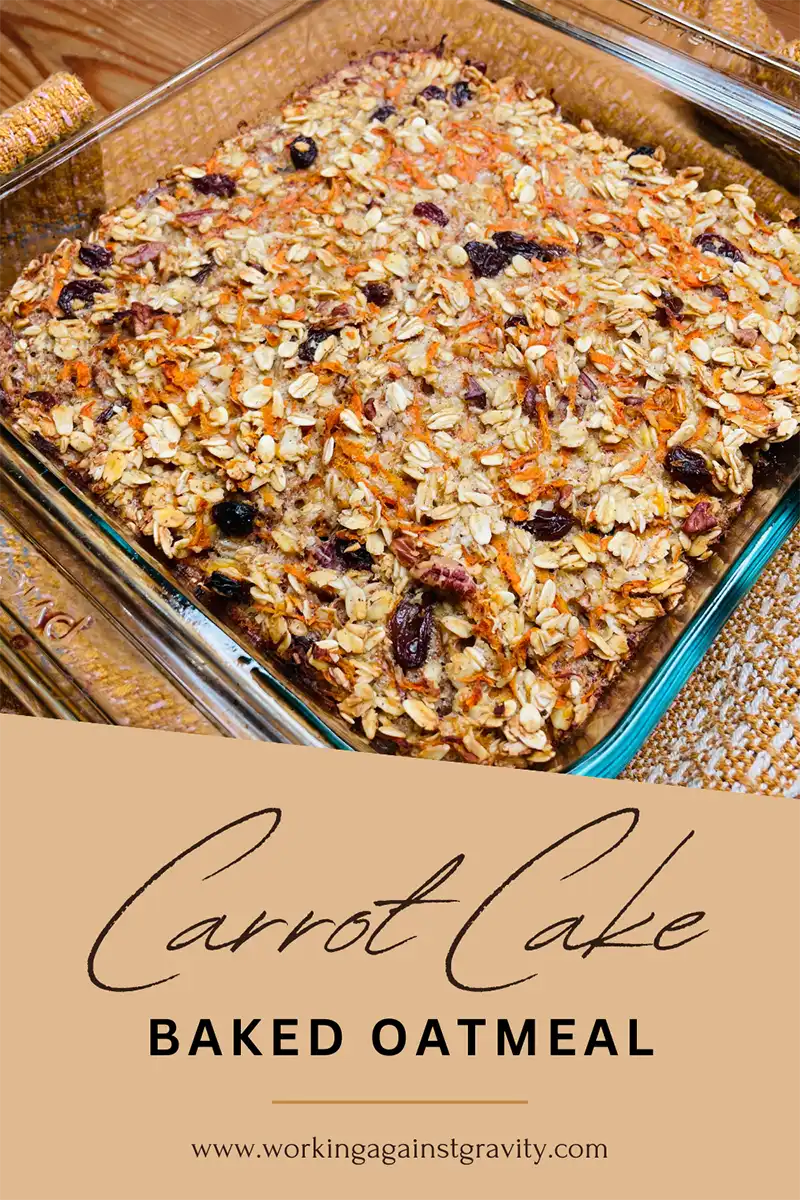 I love this recipe because it has a nice mix of healthy ingredients, plus it is filling and full of fiber. Any time you can sneak vegetables into breakfast I think it's a win.
Serve this up at your next family brunch or make it your breakfast meal prep and keep it all to yourself.  This makes 6 very generous slices! If you want to make this higher in protein you can skip the cream cheese frosting and opt for vanilla Greek yogurt instead. To make a lower-fat version, sub out the coconut oil for applesauce, and/or skip the nuts.
Important Notes:
Macros above include 45g of cream cheese topping
Macros without the topping are: 9P | 44C | 16F | 6.5 Fiber
Instructions
Preheat your oven to 375 degrees.
Grate your carrots and set aside.
In a mixing bowl whisk together all the wet ingredients and the spices.
Add the remaining ingredients and stir to combine.
Pour mixture into a greased 8x8 baking dish.
Cook for 60 minutes or until sides are golden brown and top is slightly crisp. You can cook for less time if you prefer a more "wet" oatmeal.
Serve with the cream cheese yogurt frosting, vanilla yogurt or a dollop of coconut whip cream!
In a stand mixer combine all frosting ingredients and whisk on high speed about 1-2 minutes. Make sure your cream cheese is room temp or it will be really clumpy.
Serve on top of the warm baked oatmeal.
Store leftovers in the fridge for up to a week.
Recent Posts: