Calories
304
Fat
8 g
Carbs
47 g
Protein
11 g
Serves
1 (serving size = 165 g)
150 g cooked, day-old pasta
10 g of fresh herbs like parsley stems, thyme, mint, oregano...or any combination!
8 g butter
1 tbsp water
5 g Parmesan cheese
Optional squeeze of lemon
Share:
Tags: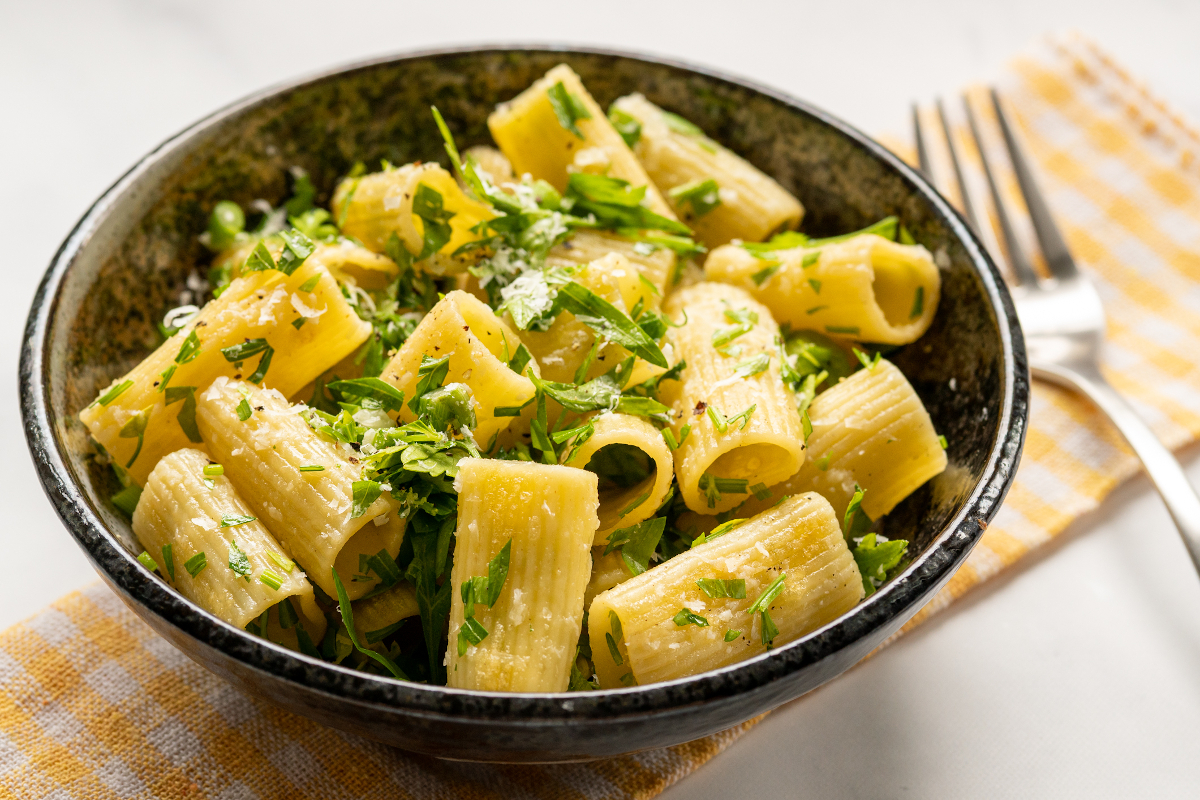 Cooking macro-friendly meals can lead to a random assortment of leftovers that need to be used up, especially with carbohydrate-dense foods like pasta. Instead of throwing out day-old carbs or eating them plain (which is boring), toss the scraps with a little bit of butter, Parmesan and whatever fresh herbs you have around. Literally any herb will work—parsley stems, mint, basil. If it's fresh and green, toss it in!
Note that the macros for this recipe were calculated using cooked pasta made from dry rigatoni noodles. Your brand of pasta may be different, so make sure to double-check your nutrition information.
Instructions
Heat the butter in a frying pan over medium heat. When the butter is bubbling, add the pasta and the tablespoon of water. Cover the pan and let the pasta cook until warmed through, about 5 minutes.
Meanwhile, roughly chop the herbs and weigh out your cheese. When the pasta is hot, remove it from the heat and add the cheese and herbs. Toss everything together and serve with a squeeze of lemon, if desired.
No pasta? Try this recipe with any leftover rice, quinoa, couscous, barley or whatever grain you have on hand.
Recent Posts: