Calories
354
Fat
10 g
Carbs
35 g
Protein
31 g
Serves
1
336 grams of broccoli (steam fresh pack)
56 grams of raw chopped red onions
84 grams of Frick's Boneless Ham Steak
56 grams of Bolthouse Peppercorn Ranch Greek Yogurt Dressing
Share:
Tags: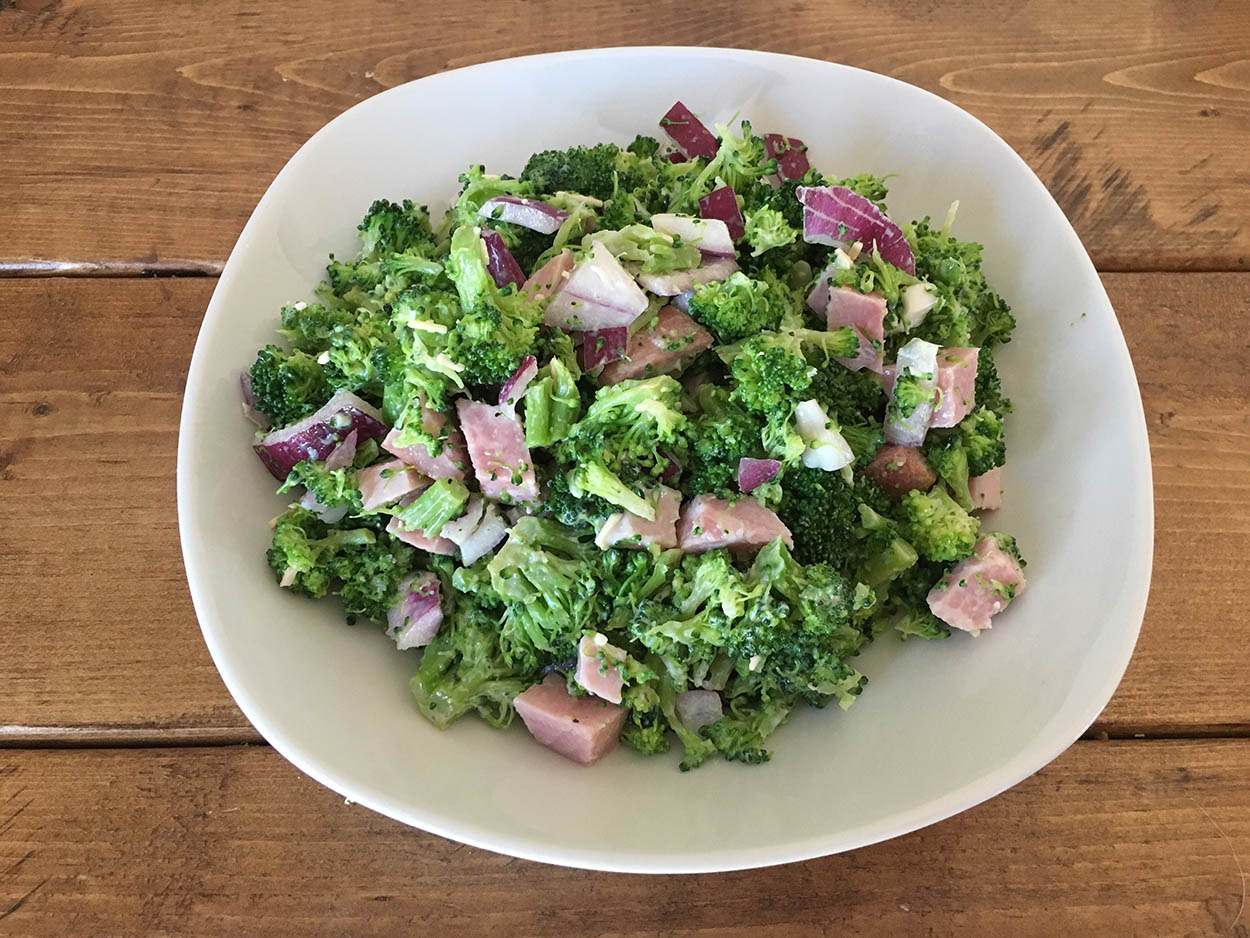 Football season is here, which means it's time to fire up the grill. With a few tweaks, we have taken our favorite side dish and made it macro-friendly for all to enjoy!
Instructions
Place steam fresh pack of broccoli in the microwave for 5 minutes to steam.
Chop the red onion and ham into cubes.
Mix all ingredients together.
Chill in fridge for at least 30 minutes before serving.
Top with sea salt!
Recent Posts: