Calories
127
Fat
7 g
Carbs
13 g
Protein
3 g
Serves
5 (serving size = 112 g)
400 g red cabbage (1/2 a head), thinly sliced or shredded
108 g smoked bacon (4 slices), sliced into 1/2" chunks
140 g white or yellow onion, thinly sliced
1/2 cup apple cider vinegar
25 g honey
2 tsp salt
Share:
Tags: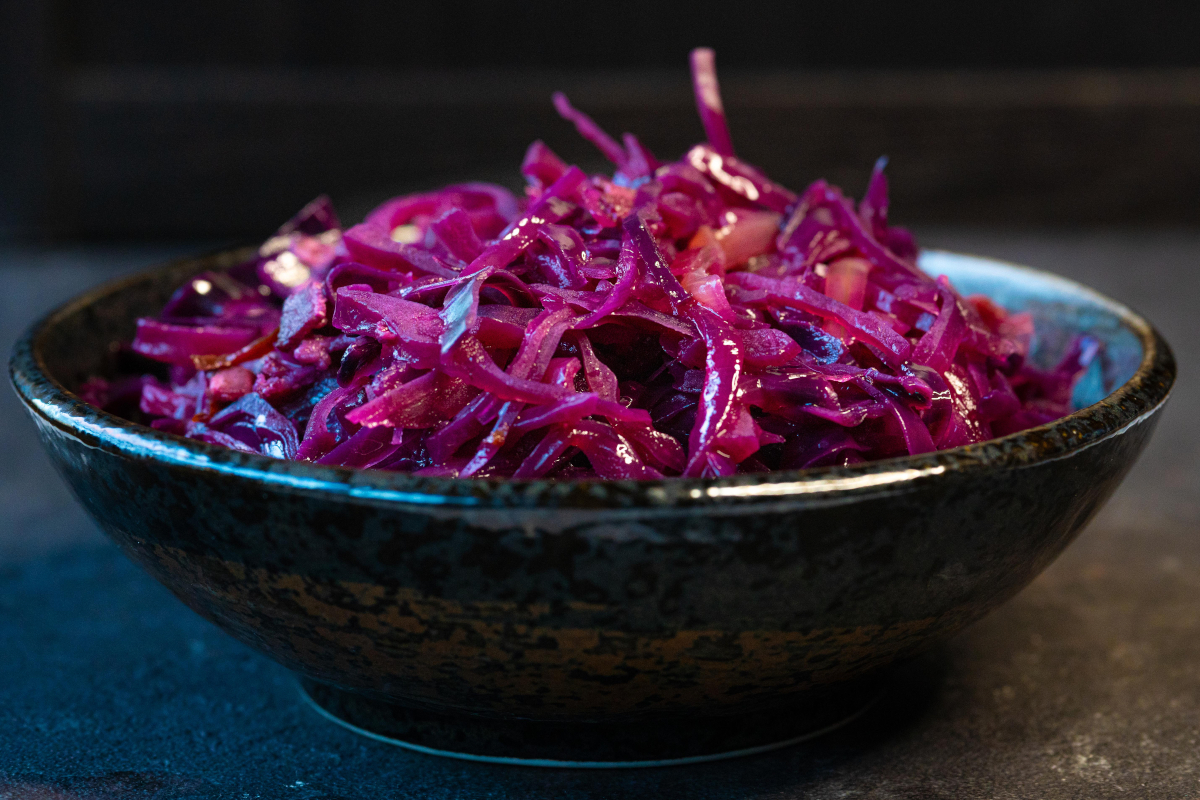 For a winter or holiday side that's huge on flavor and light in carbs, look no further than our simple braised red cabbage with smoky bacon and a touch of honey.
Wondering what braising is? Braising is a simple method of cooking that uses both dry and wet heat. In this recipe, we cook the bacon and onions on the stove (dry heat), then finish cooking the cabbage with a mixture of apple cider vinegar and honey (wet heat). The result is tender, tangy cabbage with a hint of smoke.
Instructions
Preheat oven to 350 F.
Heat an oven-safe, medium-large pot (at least 8 inches in diameter) over moderate heat. Add the sliced bacon and fry until the fat renders out and the bacon is slightly crisp about 5 minutes.
Add onions and cook for another 5 minutes, or until the onions soften and begin to turn translucent. Add the shredded cabbage, apple cider vinegar, honey, and salt. Stir everything together, cover the pot and place the cabbage mixture in the oven to braise. Let it cook for 25 minutes, then remove from the oven and serve.
Recent Posts: