How Does WAG Work?
Ready to try Working Against Gravity one-on-one nutrition coaching and reach your body composition and weight loss goals? Here is the step-by-step WAG process.
Decide to Transform Your Life & Sign Up
You've got goals – we'll help you get there. Why wait any longer? Get the 1-on-1 nutrition coaching you deserve by signing up today.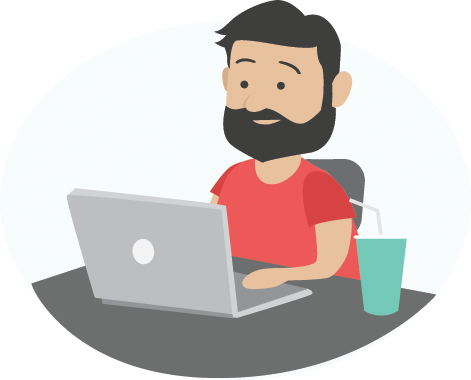 Create Your Account
Once you've paid for your first month, you'll create a personal account through our custom nutrition coaching app, Seismic!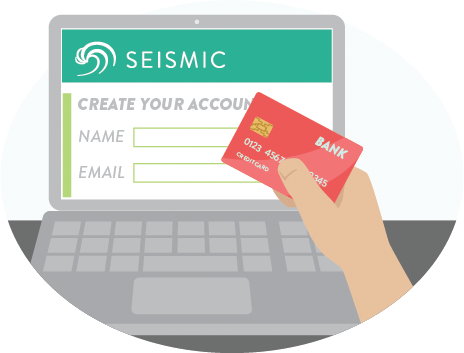 Fill Out Your Profile.
Tell us a bit about yourself and your goals. How often do you workout? What's your current nutrition like? What are you hoping to get from working with us? You will also submit your before photos and measurements.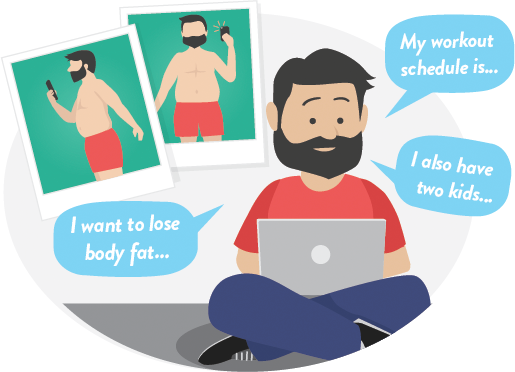 We'll Pair You With a Coach.
Within the next 24 – 48 hours, a member of our team personally reviews your questionnaire, profile and goals. They use this information to match you up with the coach best suited for you.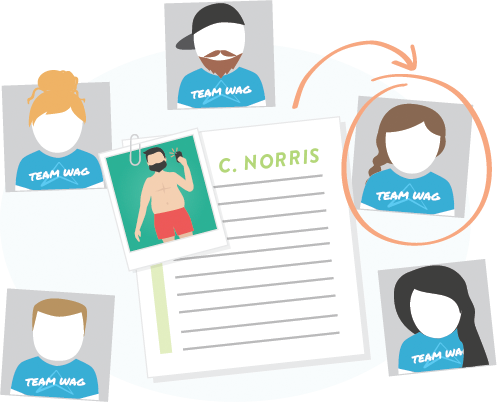 Receive Your Nutrition Plan.
Your new coach also reviews your profile and sends you a custom nutrition program with instructions, strategies and advice for your first week.
*Nutrition Coaching Plus clients will also receive an invitation from their coach to set up their first monthly video call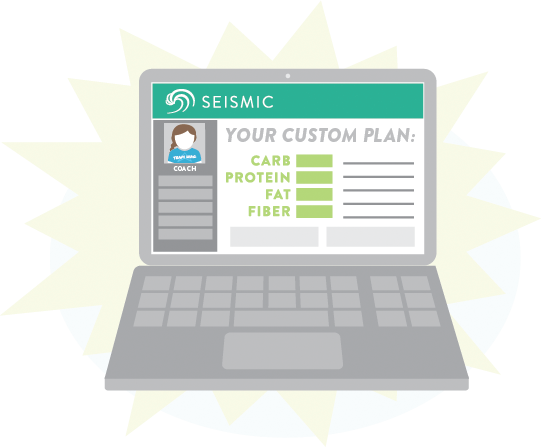 Gain a Support Group & Learn.
Start preparing by joining our private Facebook group and reviewing our comprehensive Knowledge Base, designed to help you hit the ground running with everything you need to know about the program.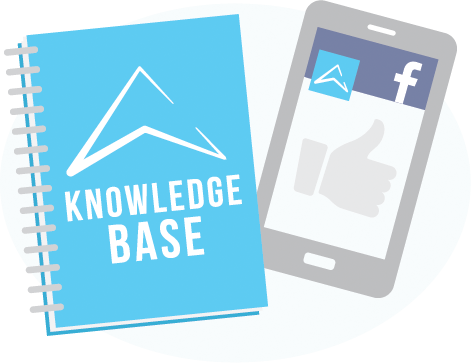 Start Tracking & Check Your Inbox.
Throughout your first 12 weeks, you'll also receive weekly emails designed to keep you educated and motivated as you complete daily logins, tracking and food prep.
Check In Weekly.
Each week, you'll have an official check-in with your coach to measure progress via our software/app, where you talk about your week and make adjustments to your program. This accountability and support is going to be the key to your success.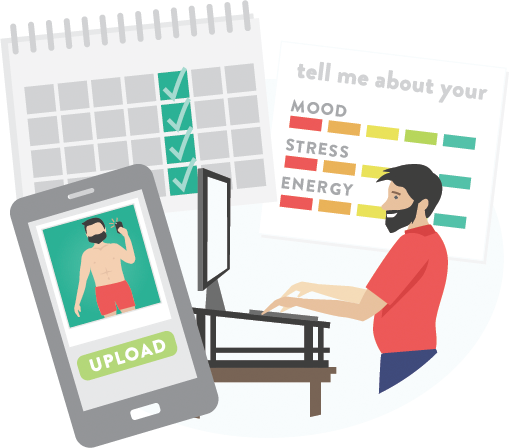 Let Your Coach Get To Know You.
You can message your coach anytime! The conversation doesn't stop at the check-ins. Think of your coach as your ultimate penpal — one who will make sure you're always supported, motivated and equipped to stay on the path to progress. Your coach will usually respond within 24 hours via messages in our software/app, outside of #WAGUnplugged day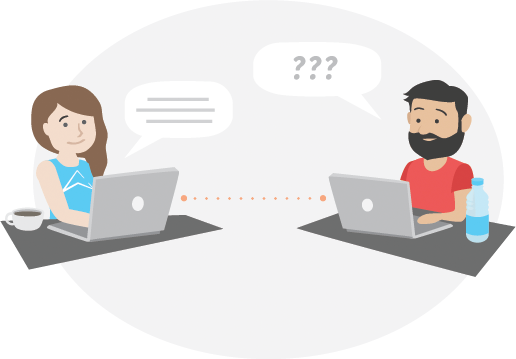 Achieve Goals, Gain Even More Confidence & Knowledge.
After six months on Team WAG, you'll have the opportunity to join the Alumni Program. This is perfect for members who want to continue working with their coach, but require less accountability. Plus, Alumni membership is half the price, meaning you have more options long term.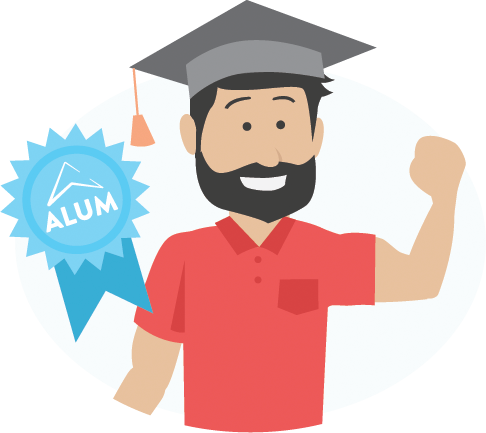 Enjoy Sustainable Success.
As you work toward your ultimate goals, you'll learn a ton about your nutrition, your body and yourself in general — leaving you with the knowledge and skills to continue leading a healthy, happy life.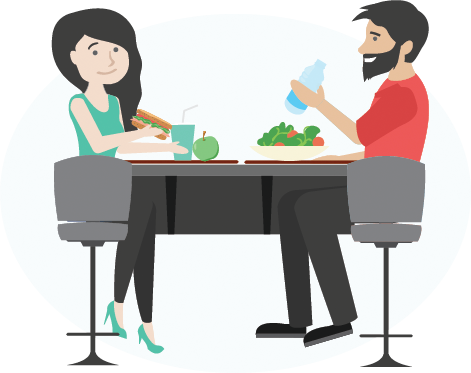 Meet Your Coach
Choose from our two membership options—Nutrition Coaching Essentials or Nutrition Coaching Plus—and we'll pair you with an experienced coach who will build your custom program and provide unparalleled support toward your goals
Join Now!