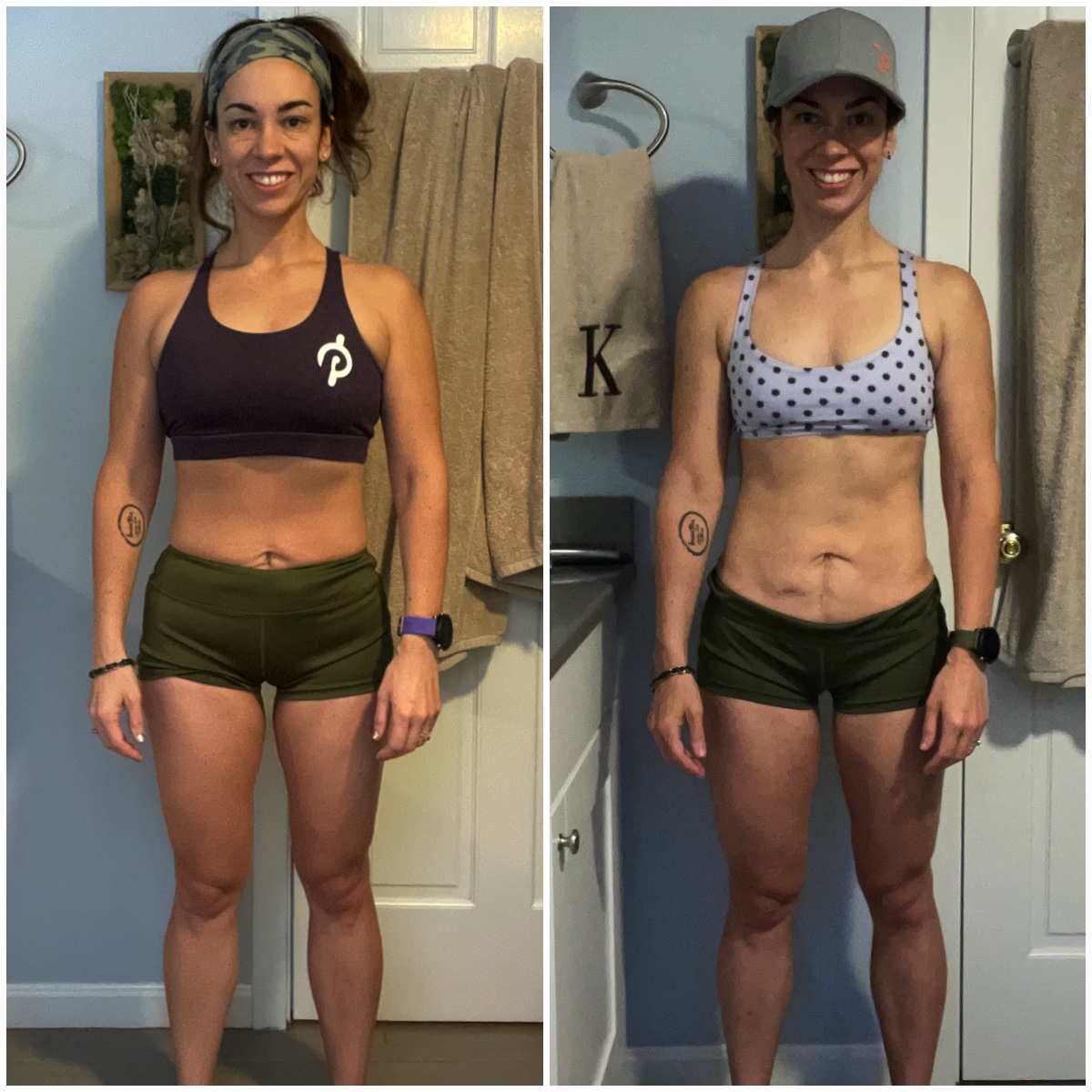 Goal
My goal was to have a strong performance during my 2021 race season - half Iron Man in June and Chicago Marathon in October.
I actually didn't have many goals in terms of weight loss so there wasn't very much cutting. My coach and I just focused on fueling for performance and I was shocked to lose approximately 8 lbs. As I approached my half iron in June, I got leaner, was actually eating more food, and my performance improved greatly. My power to weight ratio on the bike was incredible by race day, and my average speed jumped 5mph from my first half iron a few years ago! I am currently training for Chicago and keeping up the same macros, and we will switch it up depending on my training load and performance, but so far I'm really happy with my long runs.
Testimonial
This program for the last 7 months has been incredible for me both inside and outside fitness. I am a strong believer that fitness gains can be easily translated to everyday gains, and my coach guided me nutritionally through some rocky terrain, and it seriously helped me keep present and level-headed through it all. I even got a promotion at work - a goal I was working towards for a loooooonnngg time! Mindset is everything.

I think the biggest lesson here though is appreciation - over the past several months I started to seriously appreciate how my meals and snacks fuel my body, and this appreciation also carried over to time with my kids (5yo and 2yo). I now understand that "living in the moment" is simply appreciating the hugs, the endless chatter, the vacation experiences, and even the tantrums (sometimes haha). My main goal has shifted from increased performance to quality of time spent with family and friends - because that is really what will last once it's no longer racing season, or when life gets in the way of performance.
Get Your Coach Today!