Calories
71
Fat
3 g
Carbs
6 g
Protein
5 g
Serves
4
285g Zucchini
25g 100% shredded Parmesan Cheese (Kraft Cracker Barrel)
53g Egg Whites
15g Bread Crumbs (Corn Flake Crumbs)
1 tbsp of dried Parsley
Garlic Powder, Salt, Pepper to taste
Share:
Tags: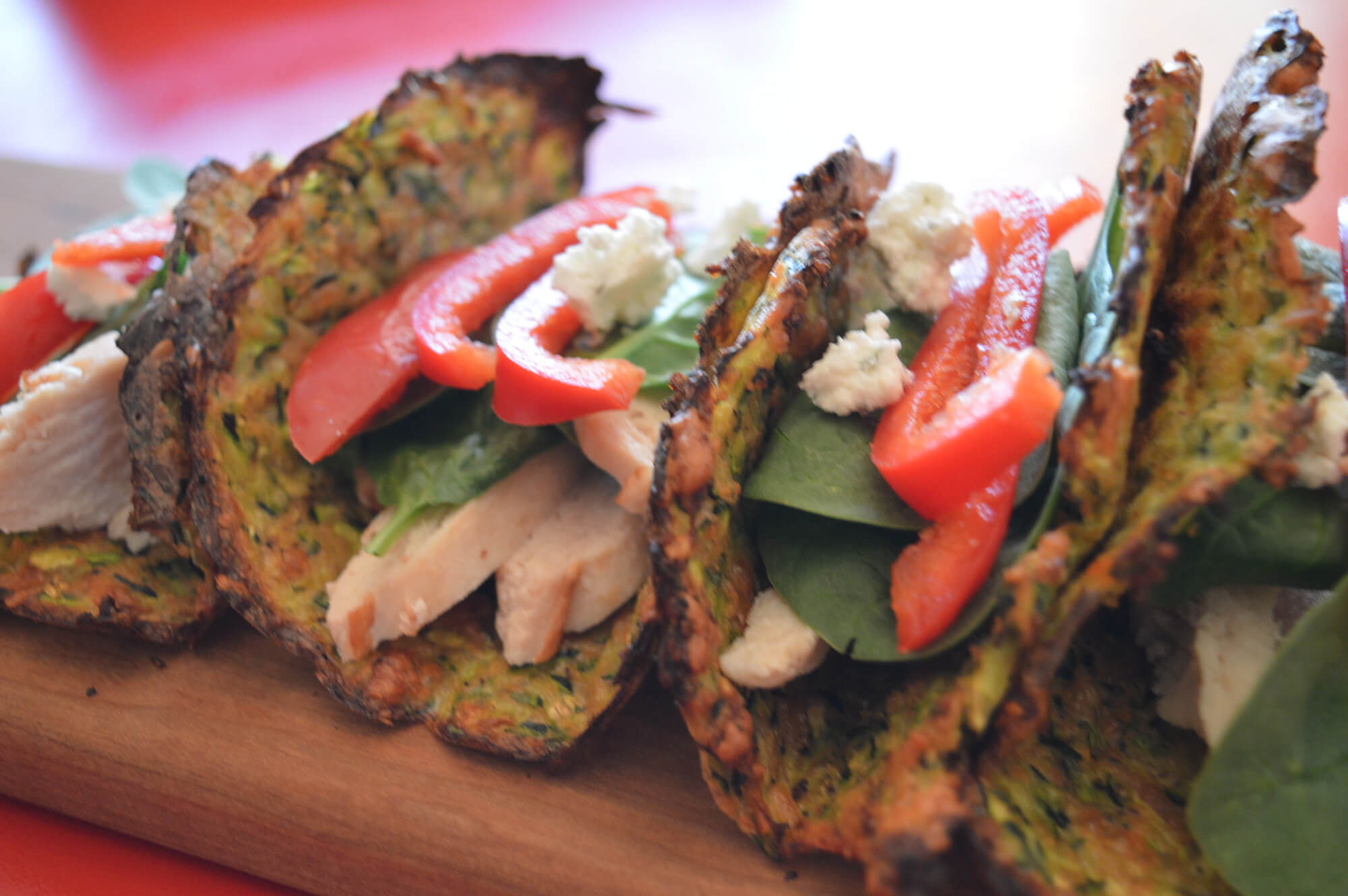 If you haven't already discovered the great taste, health benefits and versatility of zucchini, your life is about to be changed. Zucchini can be used in so many sweet and savory ways to help you to stay on track that we couldn't resist sharing our top 20 favorite ways to cook with this high volume super food. Low carb day – no problem.
These zucchini taco shells are an easy and delicious way to enjoy taco night without compromising on volume. This isn't only for taco night either - think between meal snacks, lunch wraps or quesadillas! Makes 4 shells. 1g Fiber
Notes: If cooked for too long, the shells will dry out and crack when peeling off Egg whites can be substituted for same amount of Egg Beaters or 1 whole egg Parmesan cheese can be substituted for the same amount of other cheese
Instructions
Preheat oven to 450 and cover baking sheets with parchment paper or baking mat (I tested both and they worked out the same)
Shred Zucchini with a cheese grater and weigh. Then remove as much moisture as you can by squeezing it in a dishtowel
Mix all ingredients in a large bowl until well combined
Separate mixture into four equal parts and spread each serving into thin circles on the baking sheet, about ¼ inch think.
Bake for 25 mins or until edges have browned
Wait to cool and gentle peel them off the pan.
Recent Posts: