Calories
192
Fat
4 g
Carbs
15 g
Protein
24 g
Serves
3
500g Beef sirloin, edge fat trimmed
150g Carrots
175g Celery
200g Onion
400g Potato
10g Garlic, minced
80g Red cooking wine
10g Olive oil
Beef Broth, enough to cover ingredients
1 Sprig Rosemary
2 Sprigs Thyme
1 Bay leaf
Salt and pepper, to taste
Share:
Tags: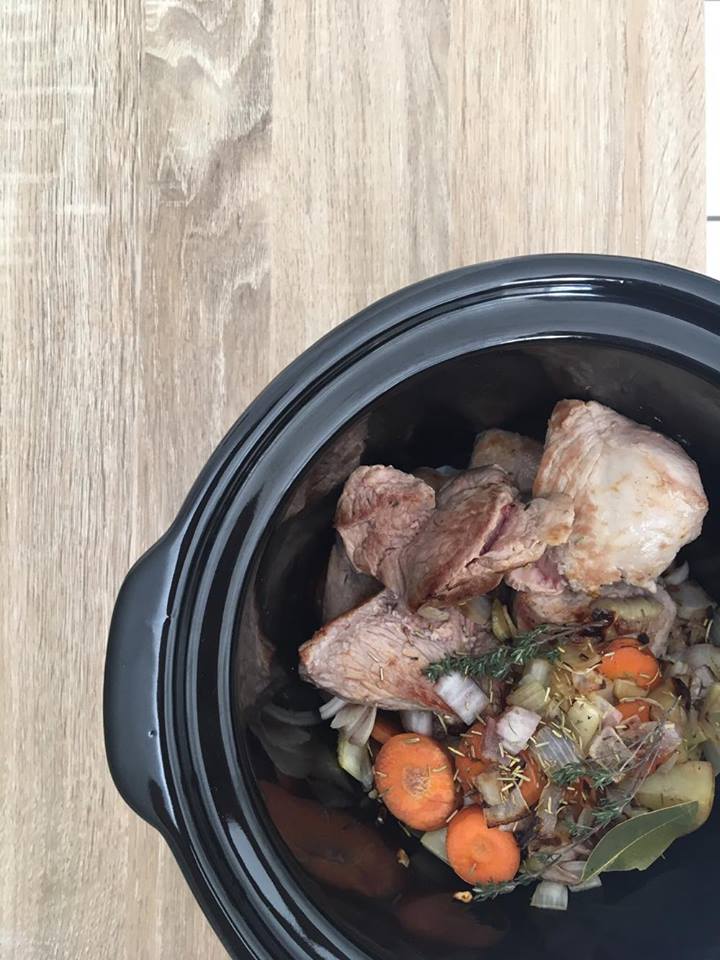 Slow cooked beef is a family favorite thanks to its timeless comfort food flavor and tender meat. Whether you need a healthy meal to feed your family or prep protein for the week, this recipe is a winner.
Instructions
Chop the carrots and celery into rough chunks approximately 4 cm by 2 cm
Chop the potato and onions into a large dice, about 3 cm by 3 cm
In a heavy pan, heat the olive oil until it's sizzling hot. Sear each side of the beef until it has a deep brown color.
Remove the beef, pour in red wine and scrape off the bottom of the pan. This will go in the crockpot!
Add everything except salt and pepper to the slow cooker, add enough broth to cover ingredients by 1 inch
Cook on low for 8 hours, until beef can be easily flaked with a fork.
Remove the beef and shred with two forks, combine the shredded meat with the veggies and stock to allow the flavors to absorb. Season to taste.
Recent Posts: