Calories
0
Fat
0 g
Carbs
0 g
Protein
0 g
Serves
1 (12 fl. oz)
15 g lemongrass, bruised and chopped
20 g ginger, thinly sliced
1 slice of lemon
Sprig of mint leaves
Sweetener of choice, as desired (adjust macros as necessary)
Share:
Tags: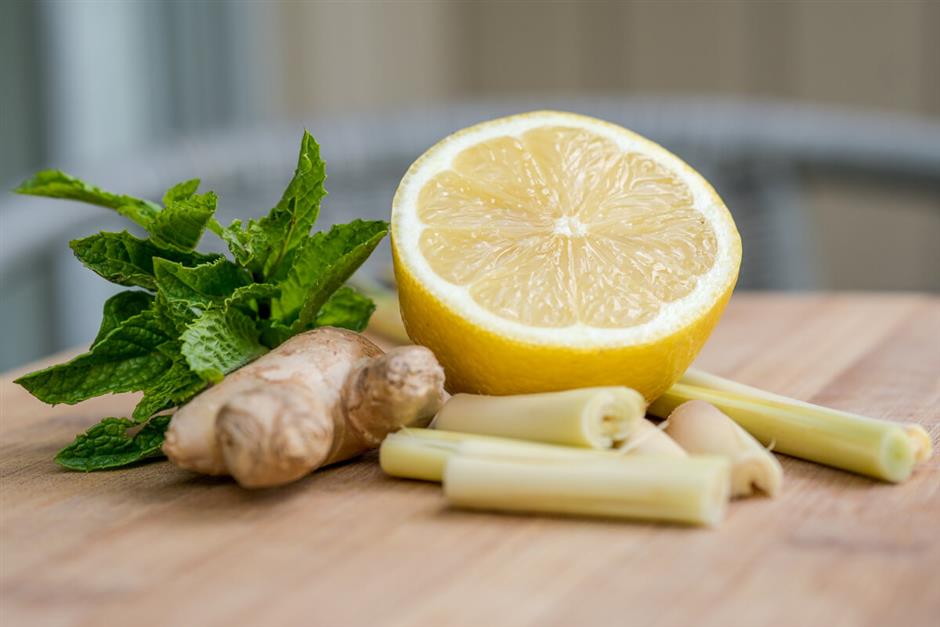 We all know that hydration is one of the keys to performance in the gym and a way to feel full in between meals. While canned fizzy water gets all the hype, infusing your own water at home is a great way to keep hydrated and reap the health benefits of fresh ingredients. Plus, homemade infused waters can be made in big batches, are totally customizable, and perfect for using up that last little knob of ginger or whatever else you have around!
For the best results, let the water infuse overnight. However, the process can be sped up by using hot water and letting the ingredients steep for a half-hour before straining and cooling.
Instructions
To prep the lemongrass, remove and discard the outer layer of each stalk. Using the back of a chef's knife or a meat tenderizer, lightly crush all the lemongrass to release its aroma and flavor. Cut into 1-inch chunks.
Combine all ingredients in a 16 oz mason jar or another container with a lid and top with water. Let the mixture infuse overnight, then strain and enjoy!
This guide is jam-packed with everything you need to know about nutrition.
From tracking macros to meal ideas.
Recent Posts: