Calories
170
Fat
2 g
Carbs
7 g
Protein
31 g
Serves
1
1 Scoop Whey Protein
7g Coconut Flour
45g Egg Whites
1tsp Baking powder
1tsp Vanilla extract
1 Package 0 calorie sweetener (optional!)
1 Pinch of salt
2 tbsp water (approximate, depends on protein used)
Share:
Tags: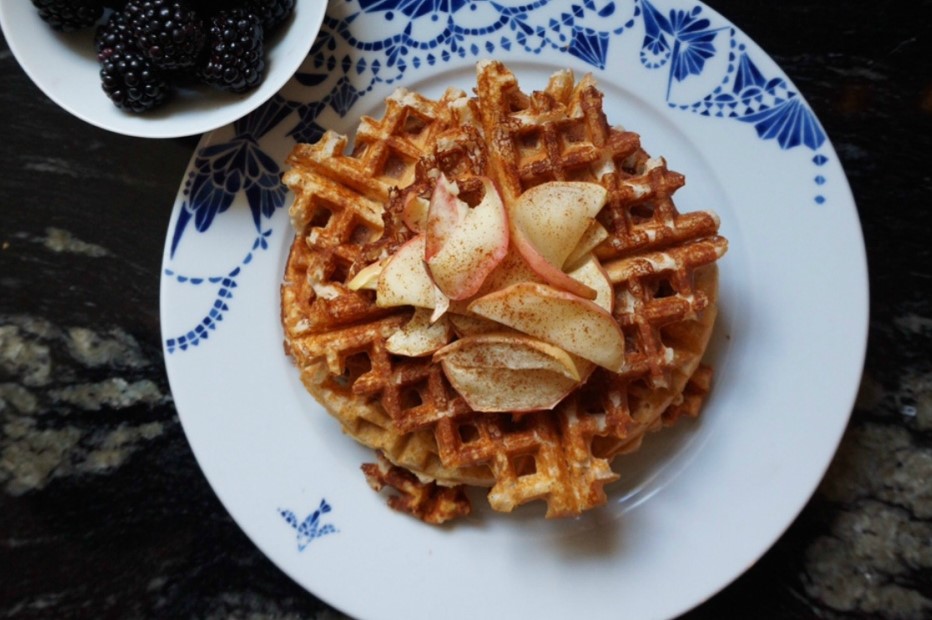 This protein waffle recipe can be customized based on what flavors of protein, topping and macros you have. Play around with different variations – different combinations can take it from a tasty way to start the day to a sweet treat to finish off your day of eating. Below is the basic recipe:
Instructions
Heat up your waffle iron, and grease as needed. We prefer to use calorie free cooking spray.
Combine all dry ingredients in a bowl. Stir in vanilla extract and egg whites.
Slowly add in water, stirring well between additions. Consistency should be similar to a slightly runny cake batter.
Allow batter to rest and thicken for a few minutes.
Scoop about 2-3Tbsp of mixture in to the centre of waffle iron.
Be mindful not to put too much or IT WILL OVERFLOW! Adjust based on size of waffle iron.
These waffles cook faster than normal waffles. Check every 45 seconds or so.
Top with whatever you want!
Recent Posts: