Calories
100
Fat
4 g
Carbs
12 g
Protein
4 g
Serves
10 (serving size = 30 g)
126 g Chex rice cereal
85 g chocolate chips
30 g peanut butter
23 g vanilla whey protein powder
30 g chocolate PB2
22 g powdered sugar
Share:
Tags: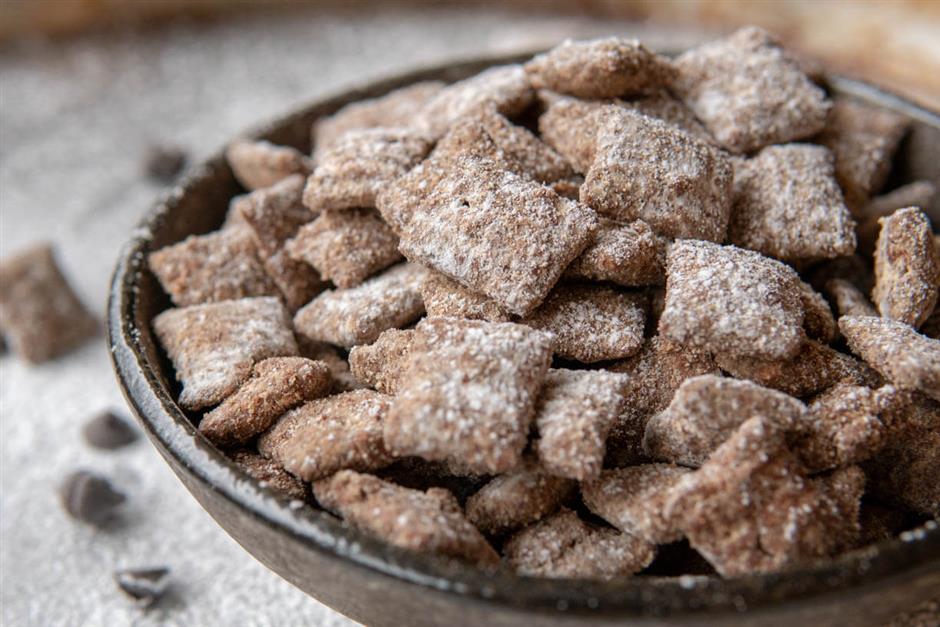 We're bringing back childhood nostalgia with our updated protein muddy buddy recipe (also known as puppy chow).
Instructions
Weigh out the Chex in a large bowl and set aside.
Combine the whey protein powder, chocolate PB2 and the powdered sugar in a large zip-seal bag. Set aside.
Add chocolate chips and peanut butter to a microwave-safe bowl. Microwave in intervals of 30 seconds, stirring in between each one until the chocolate and peanut butter are melted together.
Pour the melted mixture over the cereal, and toss until all the cereal is evenly coated. Transfer the cereal to the plastic bag and toss until each Chex is evenly coated. Store in an airtight container.
Recent Posts: