Calories
224
Fat
8 g
Carbs
28 g
Protein
10 g
Serves
2 (serving size = 125 g)
75 g ripe avocado (about 1/2 of a standard avocado)
75 g 1% cottage cheese
Squeeze of 1/2 a lime
2 slices of toast (the macros for this recipe were calculated using Dave's Killer Bread)
Pinch of sea salt
Pinch of black pepper
Optional pinch of red chili flakes and a few dashes of hot sauce
Share:
Tags: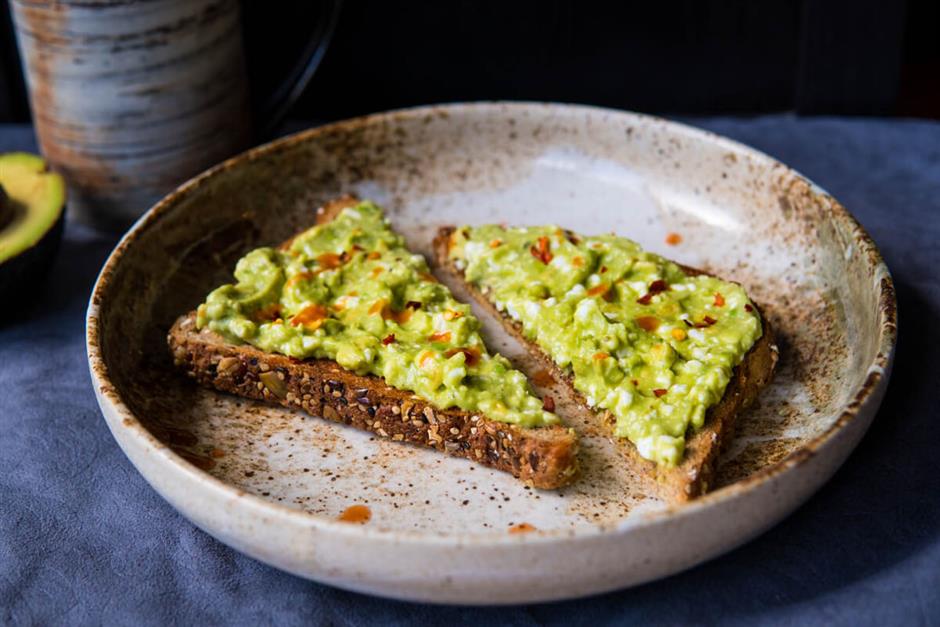 Just because you're counting macros doesn't mean the days of avocado toast are over. We stretch our avocado mash with low-fat cottage cheese, which adds protein-packed bulk to the avocado without sacrificing the avocado's creamy texture or satisfying flavor.
Instructions
In a small bowl, mash the avocado and cottage cheese together with a fork. Squeeze in the juice from 1/2 a lime and sprinkle the mixture with a pinch of sea salt and pepper.
Spread half the mixture (80 g) on top of each slice of toast and garnish with a sprinkle of red chili flakes and hot sauce.
Feel free to add other toppings like a fried egg or these [slow-roasted grape tomatoes](https://www.workingagainstgravity.com/articles/batch-slow-roasted-grape-tomatoes).
Make sure to use a ripe avocado. When you squeeze it, it should feel soft but not mushy. To store the other half of the avocado, squeeze some lemon or lime juice over the uncut half and wrap it in plastic wrap to keep it from browning, taking care to press the plastic wrap against the flesh. Use the leftover avocado within 48 hours.
This guide is jam-packed with everything you need to know about nutrition.
From tracking macros to meal ideas.
Recent Posts: