Calories
469
Fat
13 g
Carbs
51 g
Protein
37 g
Serves
1
45g Gluten-free quick cooking oats
100g Nonfat plain Greek yogurt
15g of vanilla whey protein
2oz milk (macros calculated using Oatly)
5g chia seeds
60g raspberries, frozen or fresh
14g unsweetened peanut butter (can sub PB2 for lower fat—macros for "real" PB)
Share:
Tags:
Does peanut butter and jelly ever get old? 
This single-serve version of PB&J overnight oats is a nod to my childhood and one of my favorites for a hassle-free breakfast. Bonus: It packs in nearly 40g of protein and keeps you full for hours! This recipe has just five ingredients and mixes right in the container.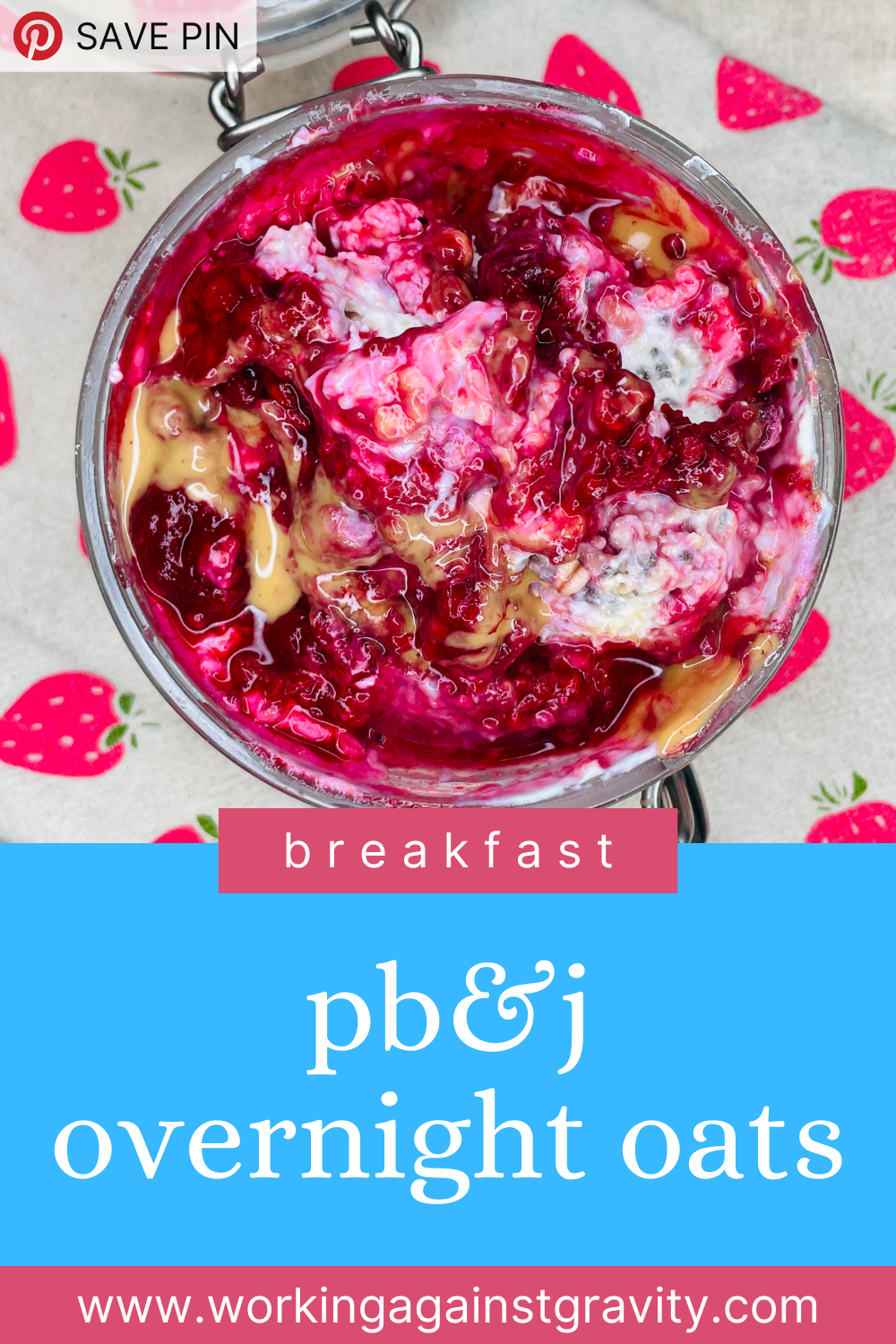 Fun fact: The overnight cold soaking method makes these oats easier to digest versus hot oats. Their starches break down, and their natural phytic acid is reduced, which makes them more easily absorbed by your body.
You'll notice that instead of using traditional jelly, I melted down some raspberries on the stove. This is so I can still get the benefits of the fiber content and keep the carbs count a little lower. You can make a bunch of these ahead of time as part of your meal prep and store them in the fridge for 4-5 days! 
Instructions
Combine the first 5 ingredients in a mason jar or container with a lid and refrigerate overnight or at least 4 hours.
When ready to eat, add raspberries to a saucepan on low heat for about 5 minutes until they melt down and get jammy.
Grab your oatmeal mixture, add melted raspberries and peanut butter to the top and stir. Enjoy!
Recent Posts: