Calories
284
Fat
16 g
Carbs
3 g
Protein
32 g
Serves
4 (serving size = 6 oz salmon)
2 tbsp avocado oil (or oil of choice)
4 (6 oz) salmon fillets
4 tbsp dijon or spicy brown mustard
1 tbsp chili powder
1 tsp black pepper
1/2 tbsp ground cumin
1/2 tbsp paprika
1/2 tbsp salt
1/4 tsp dry mustard
Dash cinnamon
Share:
Tags: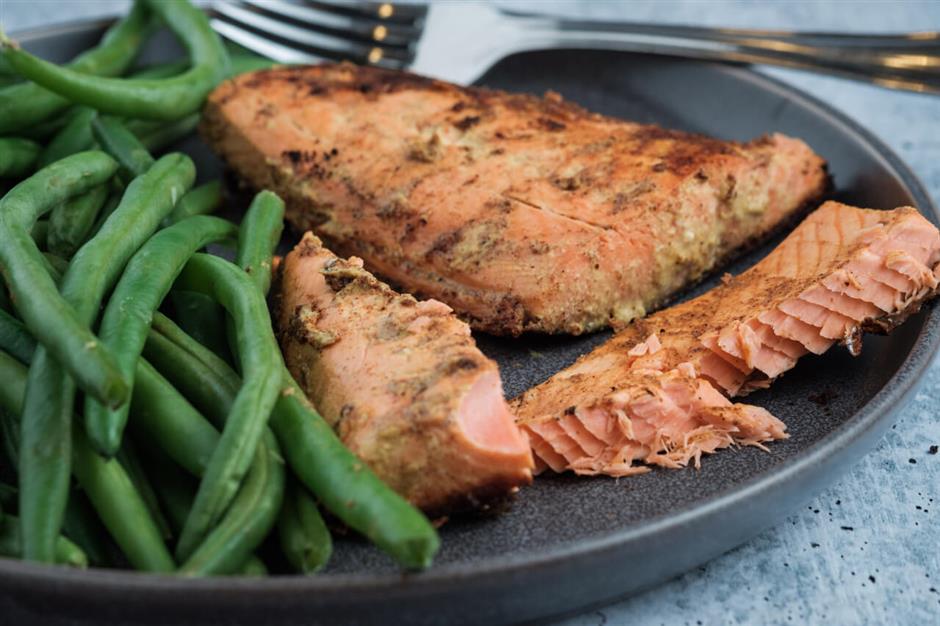 Salmon is a staple in healthy eating. But, as with any staple in our diet, it can get a little monotonous despite being so naturally delicious. Mix things up with Dijon or brown mustard and then liberally coat with this unique spice blend. A sizzling hot sear on both sides adds even more intense flavor to this dish!
Instructions
Combine rub ingredients.
Coat each salmon fillet with brown mustard.
Season each fillet with rub on both sides.
Heat avocado oil over medium-high heat.
Add salmon to sauté pan and sear on each side for 2 minutes. Reduce heat and cook for an additional 3–5 minutes or until fish is cooked through to your liking.
This guide is jam-packed with everything you need to know about nutrition.
From tracking macros to meal ideas.

Recent Posts: