Calories
310
Fat
2 g
Carbs
37 g
Protein
36 g
Serves
1 loaf
15 grams of Hodgson Mill Wheat Bran
15 grams of Quaker Quick Oats
18 grams of Ascent Casein Chocolate
112 grams of raw carrots
168 grams of egg whites
Pumpkin Spice season to taste
Stevia to taste
Pinch of baking powder
Share:
Tags: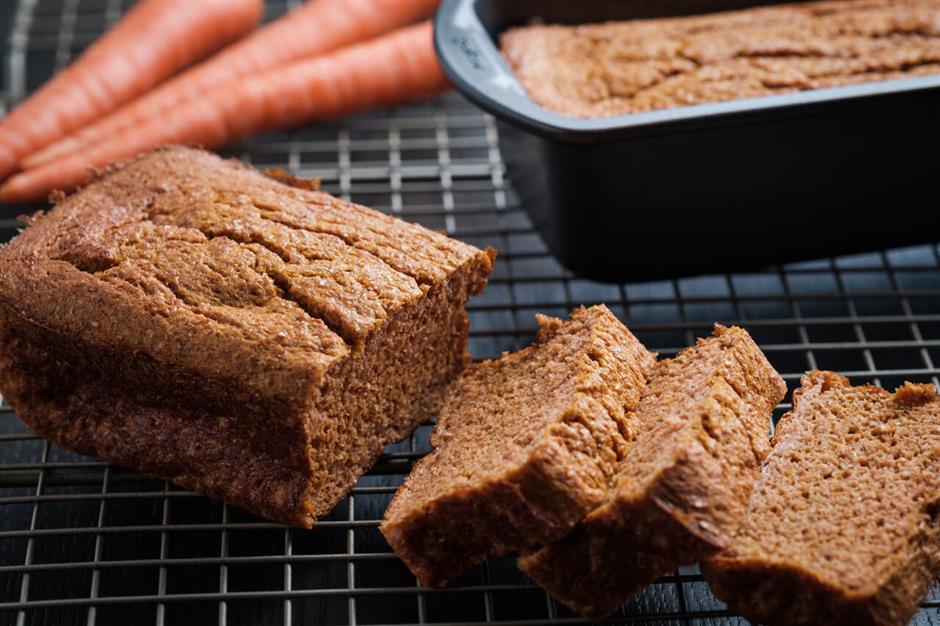 Carrot cake that fits your macros!
Instructions
In a food processor, pulse raw carrots until you reach a consistency similar to oatmeal.
Add bran wheat and oatmeal to the food processor and pulse 3-4 times until fine.
Add in Ascent protein, baking powder, pumpkin spice, stevia and egg whites.
Blend all ingredients until thoroughly mixed.
Pour mixture into a mini loaf pan (preferred size is 5" x 2").
Bake at 350 for 45 minutes or until middle is thoroughly cooked.
Top with PBfit and enjoy!
Be sure to get 10% off your next order of Ascent Protein using code 'TeamWAG10' at checkout!
Still trying to find the sweet spot of the perfect amount of protein, fats and carbs for you? Join the Flexible Dieting Crash Course today and you'll learn how to set and adjust your own macros, plus we'll give you the tools and education to actually stick to them.
And if you decide to join WAG's nutrition program at any time during or after the course, we'll apply the price you pay for this course to the cost of your membership! Learn more and sign up here.
Recent Posts: