Calories
21
Fat
1 g
Carbs
1 g
Protein
2 g
Serves
14 (serving = 20g)
¾ cup Nonfat Greek Yogurt (170g)
½ cup parsley (12g)
½ cup packed basil (25g)
¼ cup chives (8g)
1 green onion (10g)
1 clove garlic (4g)
Juice of ½ lemon (28g)
2 TBS Mayonnaise (24g)
½ tsp sea salt
½ tsp black pepper
Share:
Tags: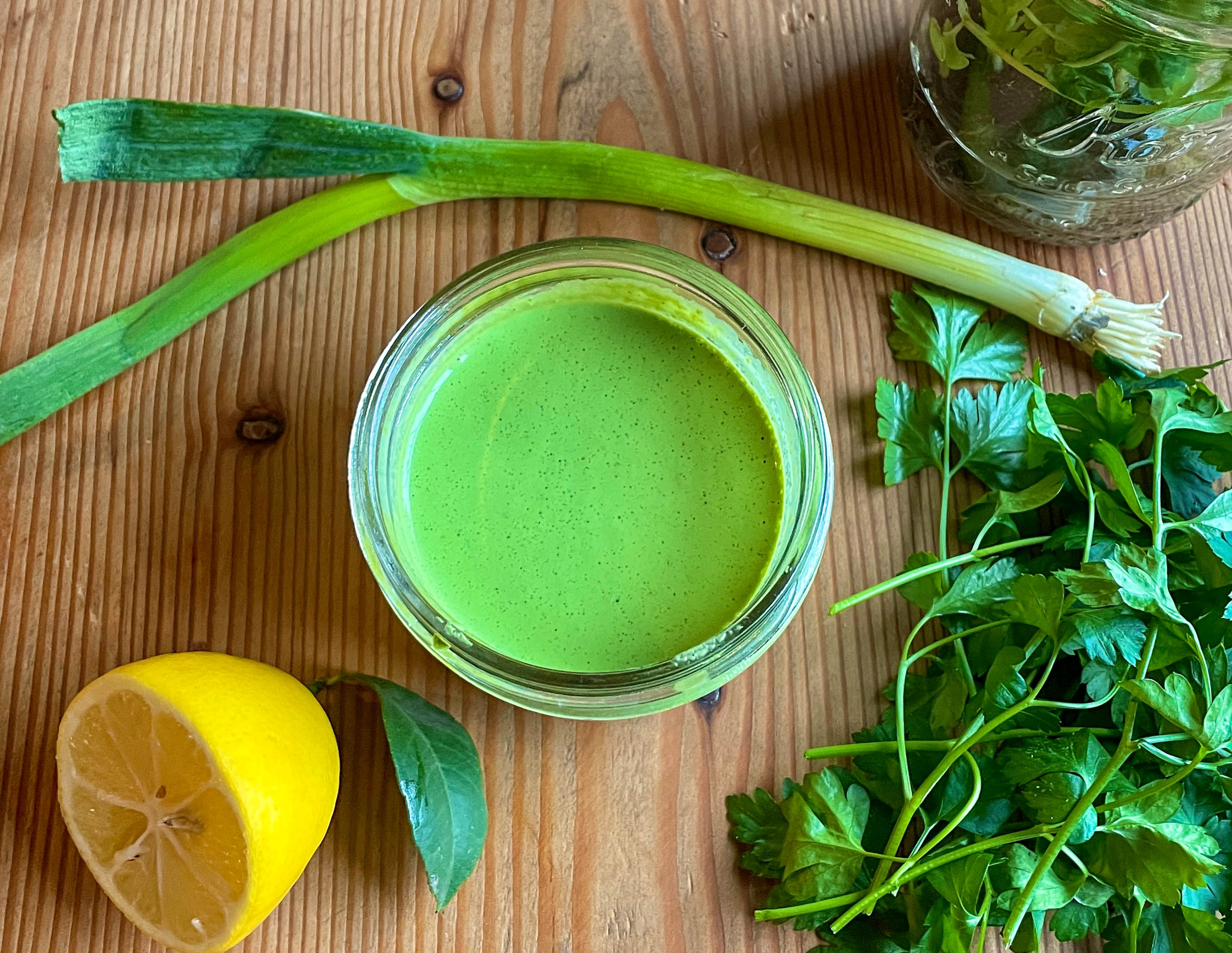 If you struggle to eat your vegetables, then this recipe is for you! After recreating the viral Green Goddess Salad on TikTok from @bakedbymelissa, I knew I could make a macro-friendly version using a simplified list of ingredients. This is so simple and easy to make. It will be your favorite way to spice up vegetables, meats, and eggs.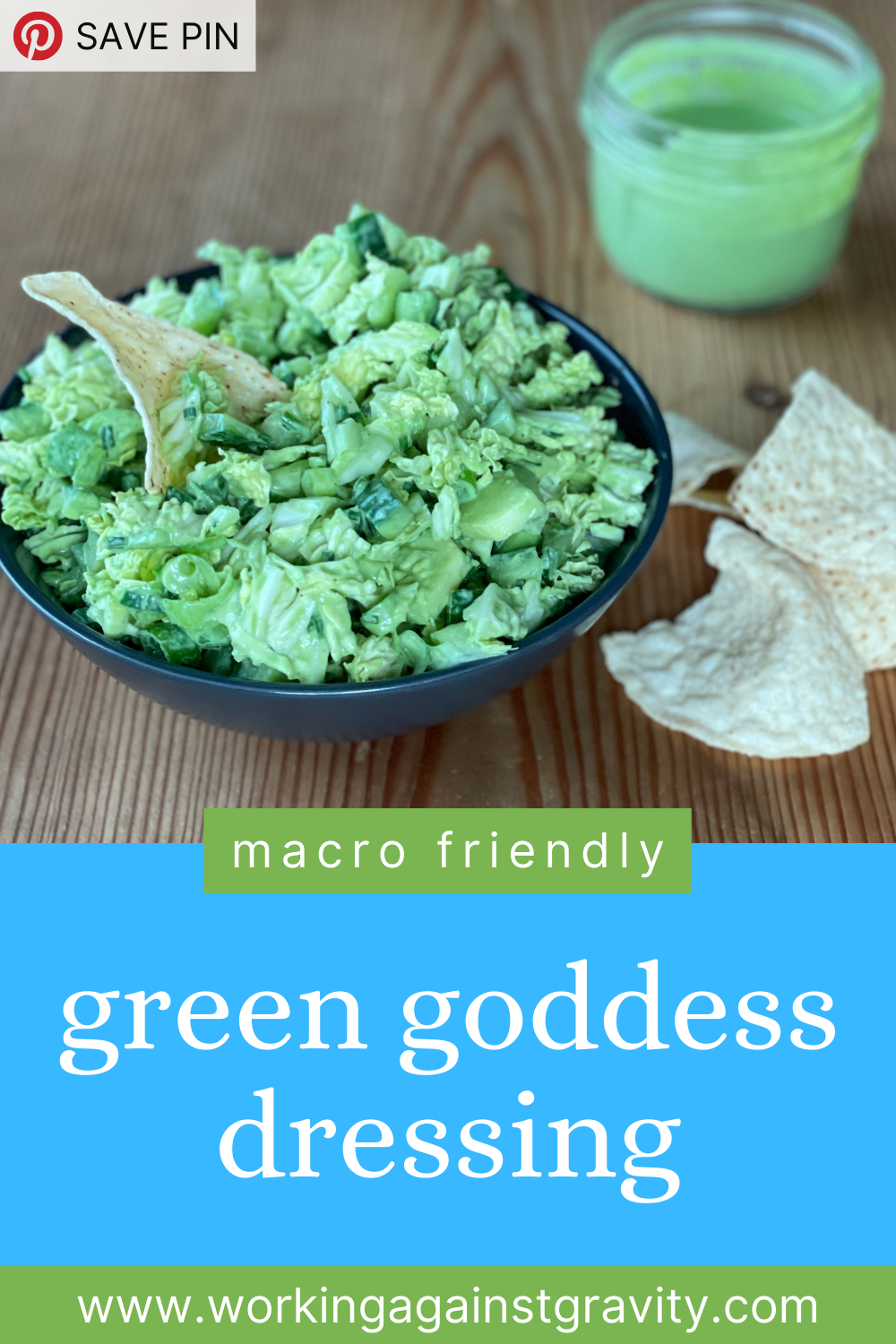 Grab some cabbage (I like Savoy cabbage), cucumbers, green onions, and chives to make the original salad. Chop everything finely, add to a bowl, and mix. 
 If you're short on time (or, your knife skills suffer as much as mine), do yourself a favor and buy a premade cabbage slaw from the store instead of cutting it yourself. Stir this green goddess dressing right into it and voila'—Serve with chips!
Need more inspiration?
My favorite way to use this dressing is on top of veggies or a protein source. Try buying frozen mixed veggies, air frying or baking them, and drizzle this dressing on top. This also makes a great topping or marinade for roasted chicken. In my opinion, this is even tastier than the cabbage salad!
Instructions
Add all the ingredients to a high powered blended and blend on high
Taste and season with more salt, pepper or lemon if desired
Add to salads, chicken, roasted veggies or eggs
Stores for 1 week in the fridge - if it lasts that long
Recent Posts: