Calories
470
Fat
14 g
Carbs
49 g
Protein
37 g
Serves
6 (333g per serving)
8.8oz (1 box) red lentil rotini. Any shell or hollow plant-based pasta will work.
115g shelled sweet peas, fresh or frozen
9g butter
145g sweet onion, diced
95g bell pepper, diced
30g gluten free flour (can sub all purpose)
14oz nonfat milk (can sub non-dairy)
397g (1 can) cream of mushroom soup
¼ tsp ground black pepper
½ tsp sea salt
15oz canned tuna packed in water, drained
120g shredded cheese, divided 90g/30g
75g gluten free breadcrumbs (can use regular)
Olive oil spray to coat casserole dish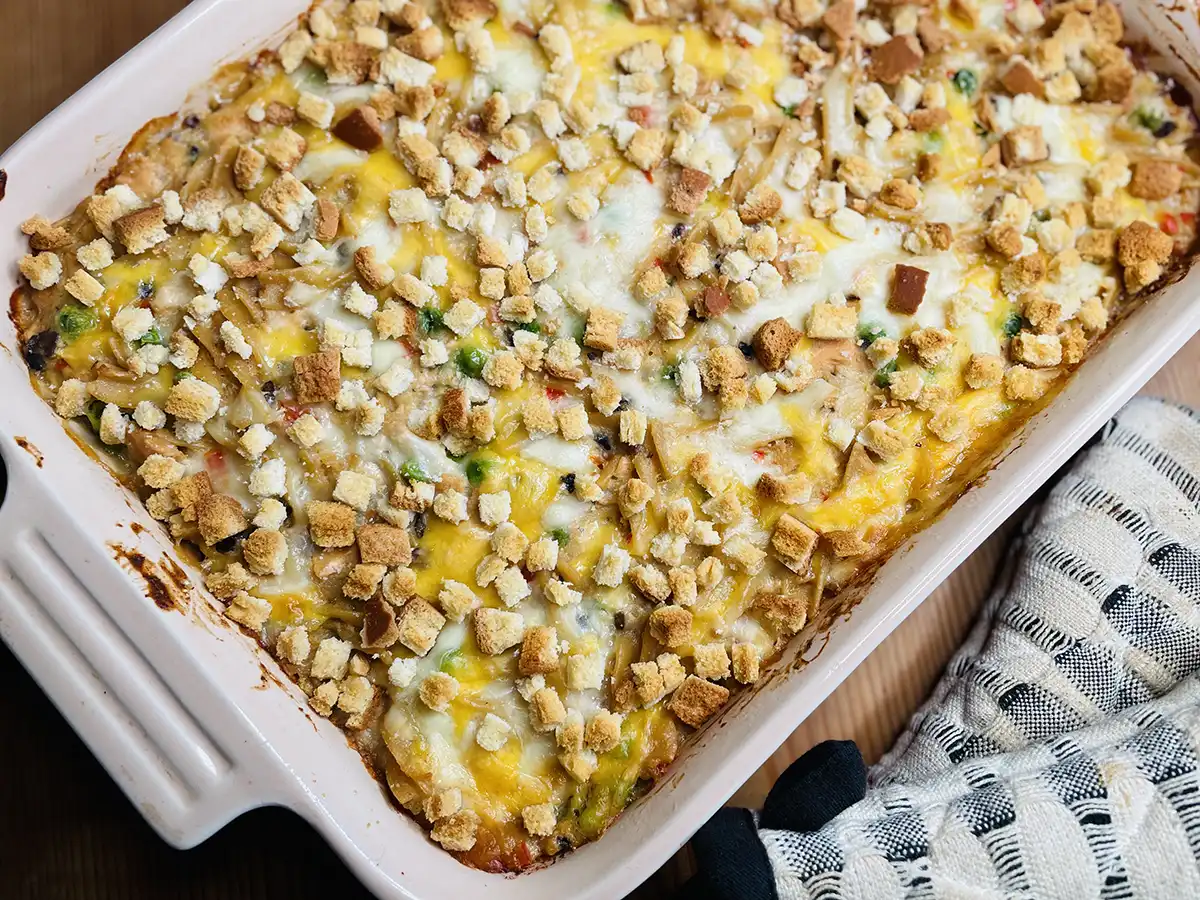 If you are burned out on chicken but still want a lean protein dish you can meal prep, this gluten-free tuna casserole is what you've been looking for.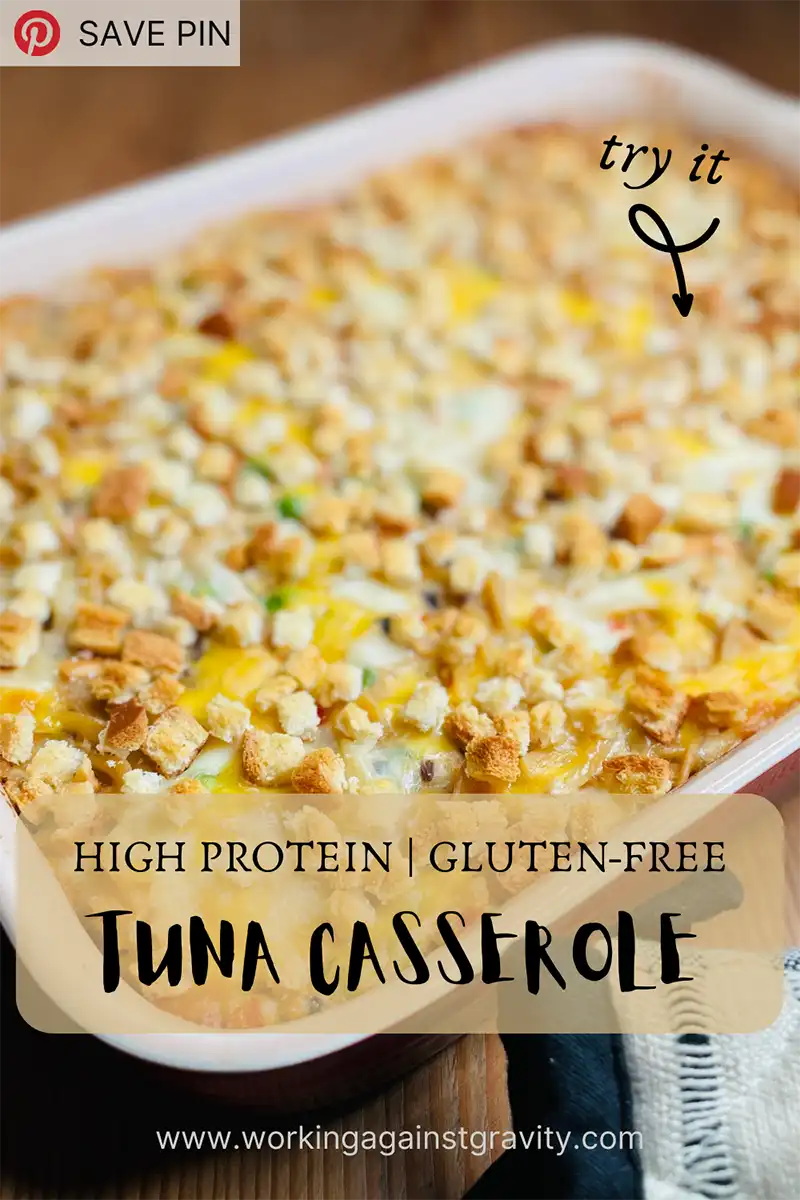 I'm using plant-based pasta to make this dish which is higher in protein and fiber than the original versions we all grew up with.
While this is classic comfort food, it's still light enough for spring, especially if you get your hands on fresh sweet peas from the farmer's market. Feel free to make this your own! Any type of milk, pasta and veggies can work in this recipe. 
For smaller portions, you can divide this recipe into 8 servings of 250g each with macros of 27P | 37C | 10F. 
Instructions
Heat oven to 350 degrees.
Cook pasta in salted water, according to package directions.
Add sweet peas about 2 minutes before pasta is done.
Drain pasta and peas and rinse in cold water to stop the cook. Put into a large mixing bowl.
Melt butter in a medium skillet. Add the onion and bell pepper and sauté over medium-low heat until soft, stirring occasionally, about 5 minutes.
Sprinkle the flour over vegetables and stir well. Continue cooking, stirring, for another minute, careful not to burn the flour.
Whisk in the milk, cream of mushroom soup, salt and pepper. Taste and add more spices if needed. Stir on low heat until the mixture begins to bubble and thicken.
Carefully pour veggie/sauce mixture into the large mixing bowl containing the cooked pasta and peas.
Make sure to drain your tuna and break into small pieces with a fork. Then add it to the bowl with 90g of the cheese and stir to combine.
Pour the mixture into an oiled 13 x 9-inch casserole dish and top with the remaining 30g of cheese and the breadcrumbs.
Bake for 40 minutes, until bubbling and browned.
Serve topped with some green onion or fresh herbs.
To store leftovers, refrigerate or freeze.
---
You Might Also Like