Calories
278
Fat
10 g
Carbs
24 g
Protein
23 g
Fiber
3 g
Serves
1
150g Vanilla Greek Yogurt
15g dark chocolate chips
10g PB2 mixed with water
6g peanuts
Sea salt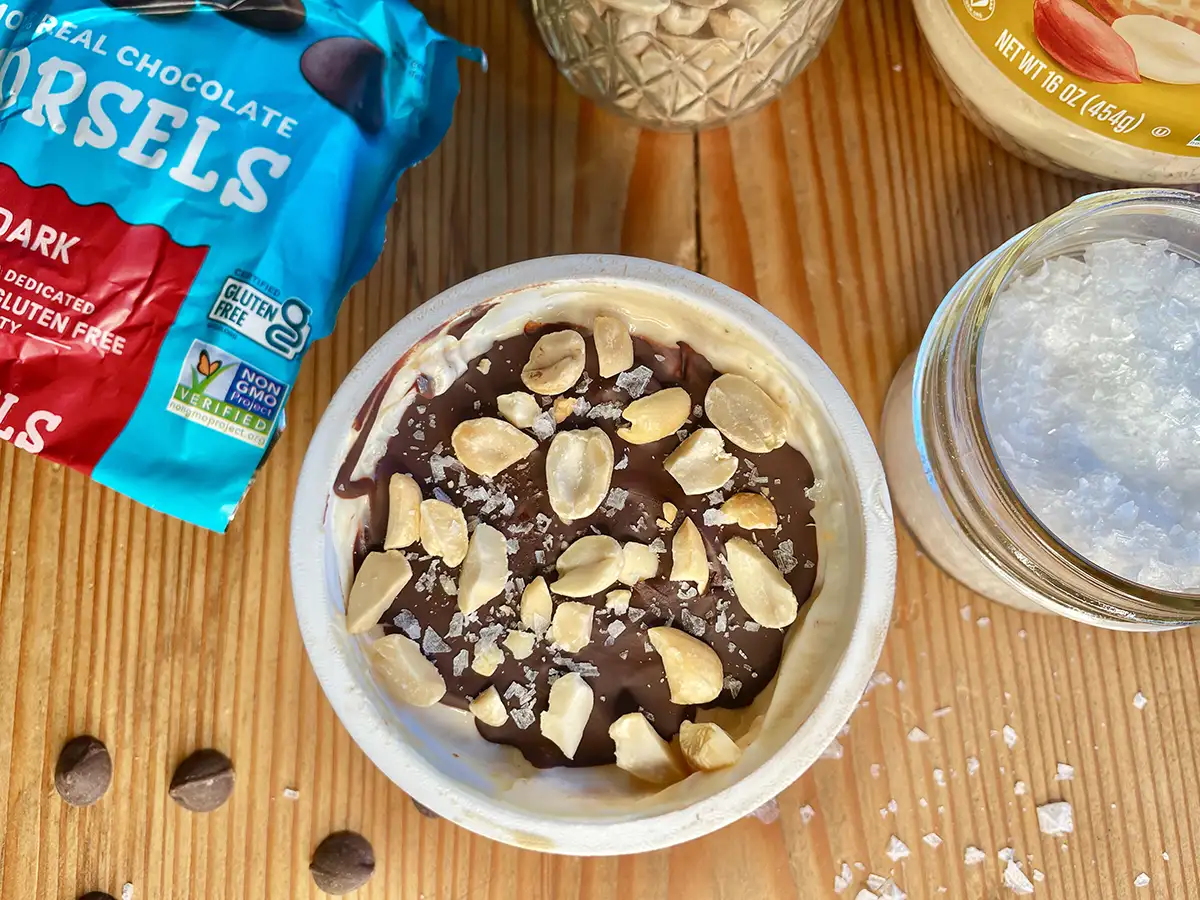 Finding desserts when you are counting macros can be challenging. Finding one high in protein that actually tastes good is even harder.
I've seen lots of viral videos out there for cottage cheese ice cream, yogurt bark, or protein fluff, and I have tried them all, but I never truly liked any of them. This magic shell yogurt cup, however, is an idea I can get behind!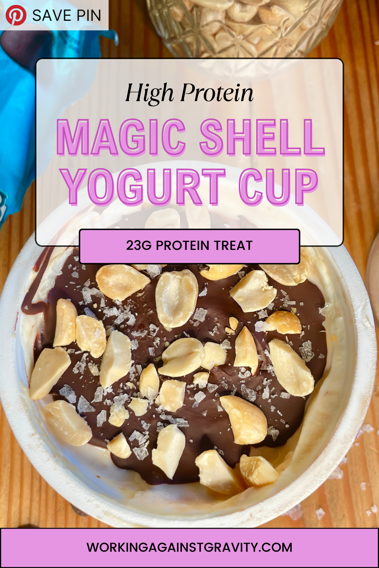 The ingredients are simple, there is no baking or mess, and it is truly delicious!  It reminds me of a peanut buster parfait from Dairy Queen or a Snickers ice cream bar but with WAY more protein and a lot less added sugars. This is a dessert you won't feel guilty about!
Instructions
Remove the top from your single serve yogurt, or add 150g of any yogurt to a cup
Mix your PB2 in water to form a thick consistency, then stir into the yogurt
Heat 15g of dark chocolate chips in the microwave for 30 seconds and stir to melt, then pour over the top of the yogurt to form a nice layer (You can also use a store bought chocolate sauce)
Sprinkle peanuts and sea salt on top
Freeze for 8-10 minutes
Crack the shell, stir it up and eat!
---
You Might Also Like