Calories
566
Fat
18 g
Carbs
61 g
Protein
40 g
Fiber
7 g
Serves
4
Serving Size
99 g
16oz 96% lean ground beef
½ packet taco seasoning
60g shredded cheddar cheese
5 burrito size tortillas
4 tostada shells
160g iceberg lettuce
100g tomatoes (or pico de gallo)
80g plain greek yogurt
60g salsa
Olive oil spray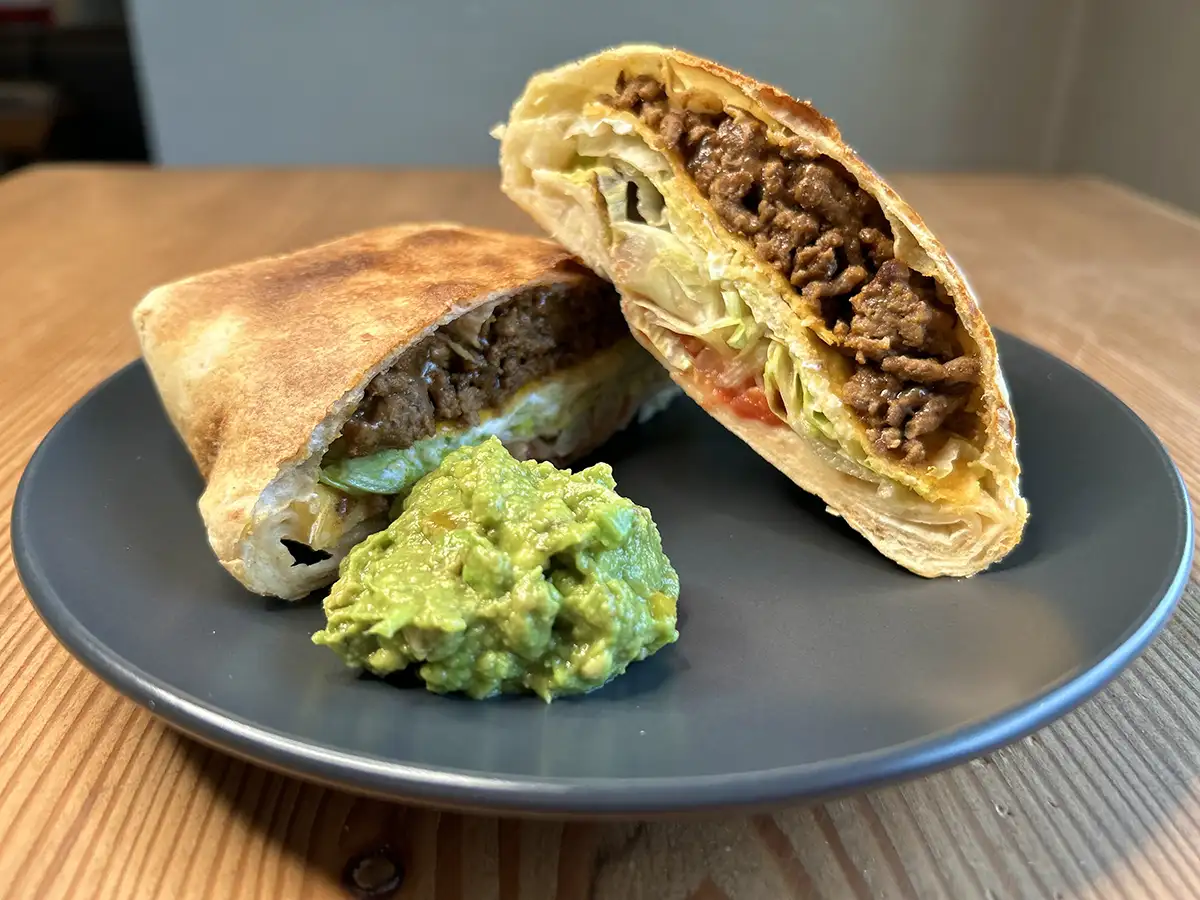 This healthy, homemade version of the Taco Bell Crunchwrap Supreme is your answer to fast food at home. It's crunchy, cheesy, packed with veggies and higher in protein than the original.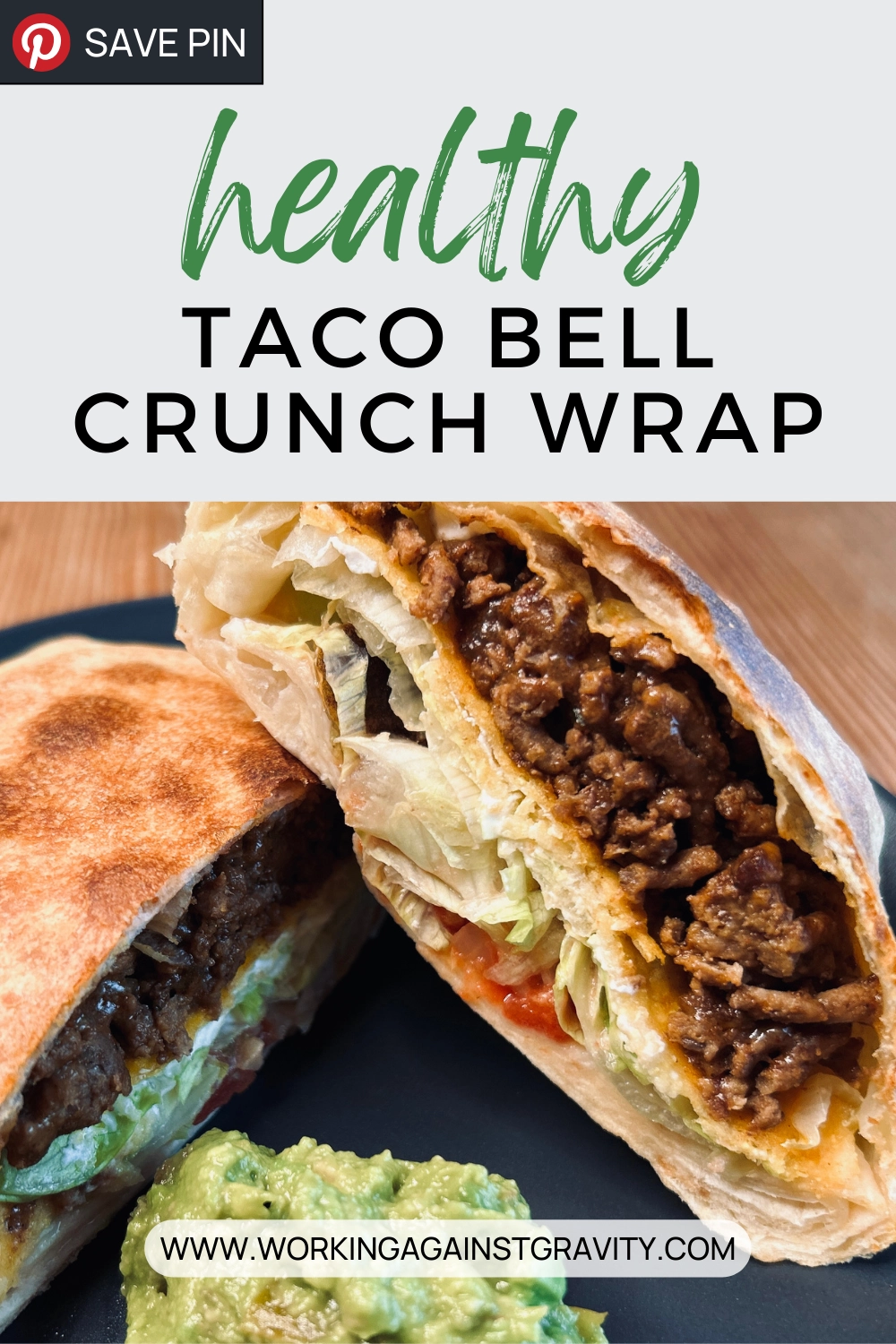 I like to build and air fry these right when I want to eat them to keep everything tasting fresh. You can store your cooked meat and all the fixings in the fridge so your meal prep is complete and then build and one in less than 10 minutes when you want to eat one.
I've made them with gluten-free Siete tortillas and traditional flour tortillas and will say the flour ones hold their shape better and don't tear as easily, but both were delicious! I like to serve these with guac and hot sauce! 
The macros listed are with traditional flour tortillas. With Siete gluten-free tortillas, they change just slightly to 35g protein, 61g carb, and 21g fat. Make sure to check your own tortilla label and adjust accordingly! 
Serving size = 99g of the meat mixture
Instructions
In a large nonstick skillet cook the ground beef about 10 minutes, breaking up as it browns, until cooked through.
Reduce to low heat and add ½ packet of taco seasoning and stir in. Add a spoonful of water if it looks too dry.
Add in the cheddar cheese and stir until melted.
Take 1 tortilla and cut it into quarters.
Microwave your tortillas for 20 seconds so they become easy to fold without tearing.
Build your crunchwrap! Place one burrito size tortilla down, add ~99g of the meat mixture (¼ of the total weight you get at the end). Then place your tostada on top (you may break it up into pieces to get it to fit better), then layer with 20g greek yogurt or sour cream, 40g iceberg lettuce, 25g tomato or pico de gallo, 15g salsa and top with the ¼ tortilla you cut up earlier. Press down, then fold the larger tortilla in on all sides to form the crunchwrap and flip so the folded side is down inside the air fryer basket.
Spray with olive oil.
Cook two at a time in the air fryer at 400 degrees for 5-6 minutes until brown.
Serve with guacamole, hot sauce, extra cheese or any other toppings you like!
---
You Might Also Like