Calories
272
Fat
4 g
Carbs
55 g
Protein
4 g
Serves
5 (serving size = 180 g)
1,340 g sweet potatoes
21 g butter
Juice from 1/2 a lemon
1 tbsp orange juice
A few fresh sage and thyme leaves, for garnish (optional)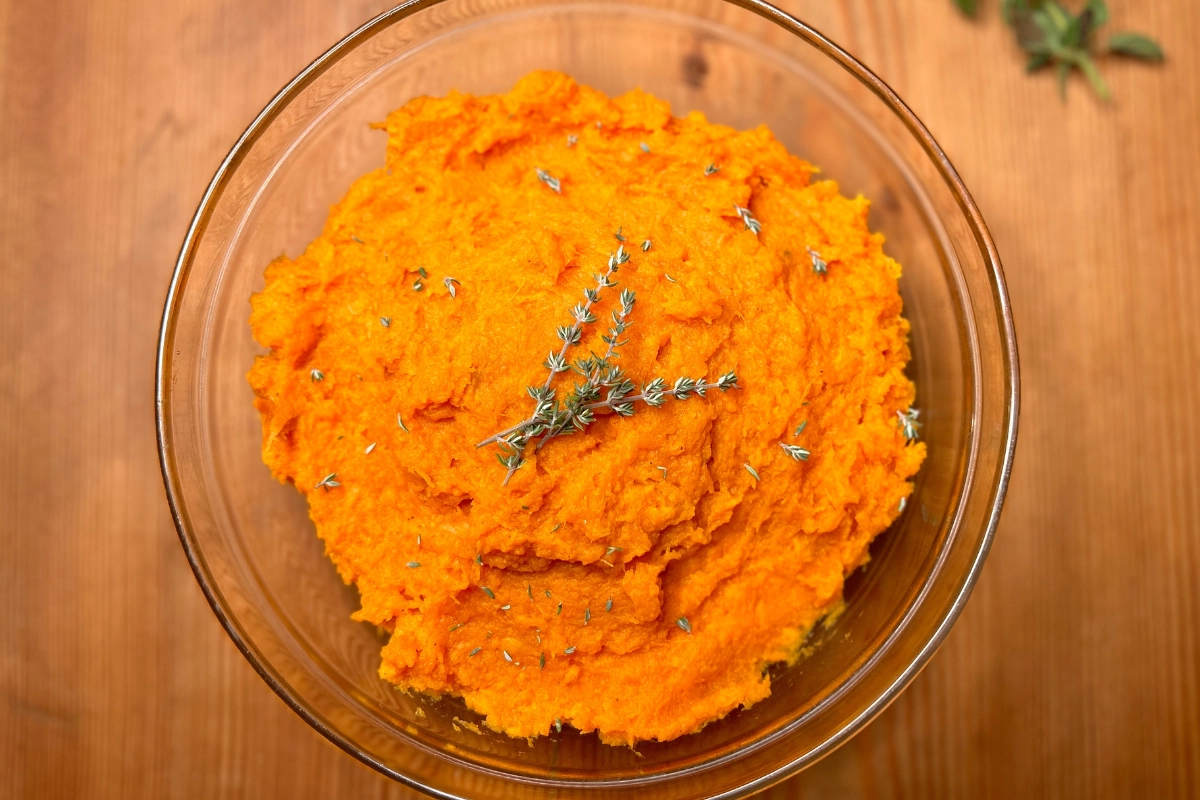 These brown butter citrus sweet potatoes are a little sweet, a little savory, a tad tangy and perfect for meal prep.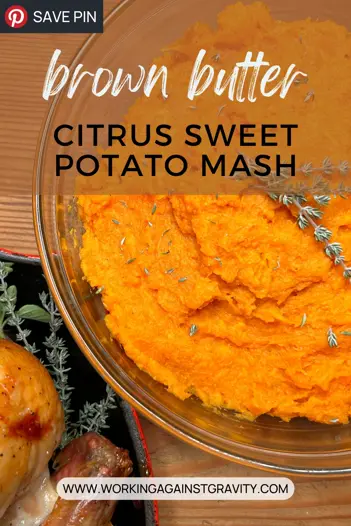 Instructions
Preheat oven to 350 F.
Wash the sweet potatoes and poke holes using a fork. Place the sweet potatoes on a sheet pan and roast them in the oven until soft and cooked through, about 60 minutes.
When the sweet potatoes are cool enough to handle, peel the sweet potatoes and mash in a large bowl.
To make the brown butter, add butter to a small saucepan over low-medium heat. Swirl the butter as it melts and foams up, letting it cook until it takes on an amber color and nutty aroma, about 3–4 minutes.*
As soon as the butter browns, remove it from the heat and immediately add it to the sweet potatoes along with a squeeze of lemon and orange juice.
Season with salt & pepper and stir to combine. Garnish with fresh herbs like thyme or sage.
*Keep an eye on your butter throughout this process, as brown butter can quickly turn to burnt butter. If you're not sure if the butter is ready, err on the side of caution and remove it from the stove to check.
---
You Might Also Like