Calories
182
Fat
6 g
Carbs
0 g
Protein
32 g
Serves
5
Serving Size
108 g
2 pounds boneless skinless chicken thighs
Sea salt
Garlic powder
Onion powder
Chili powder
Paprika
Cumin
Olive oil spray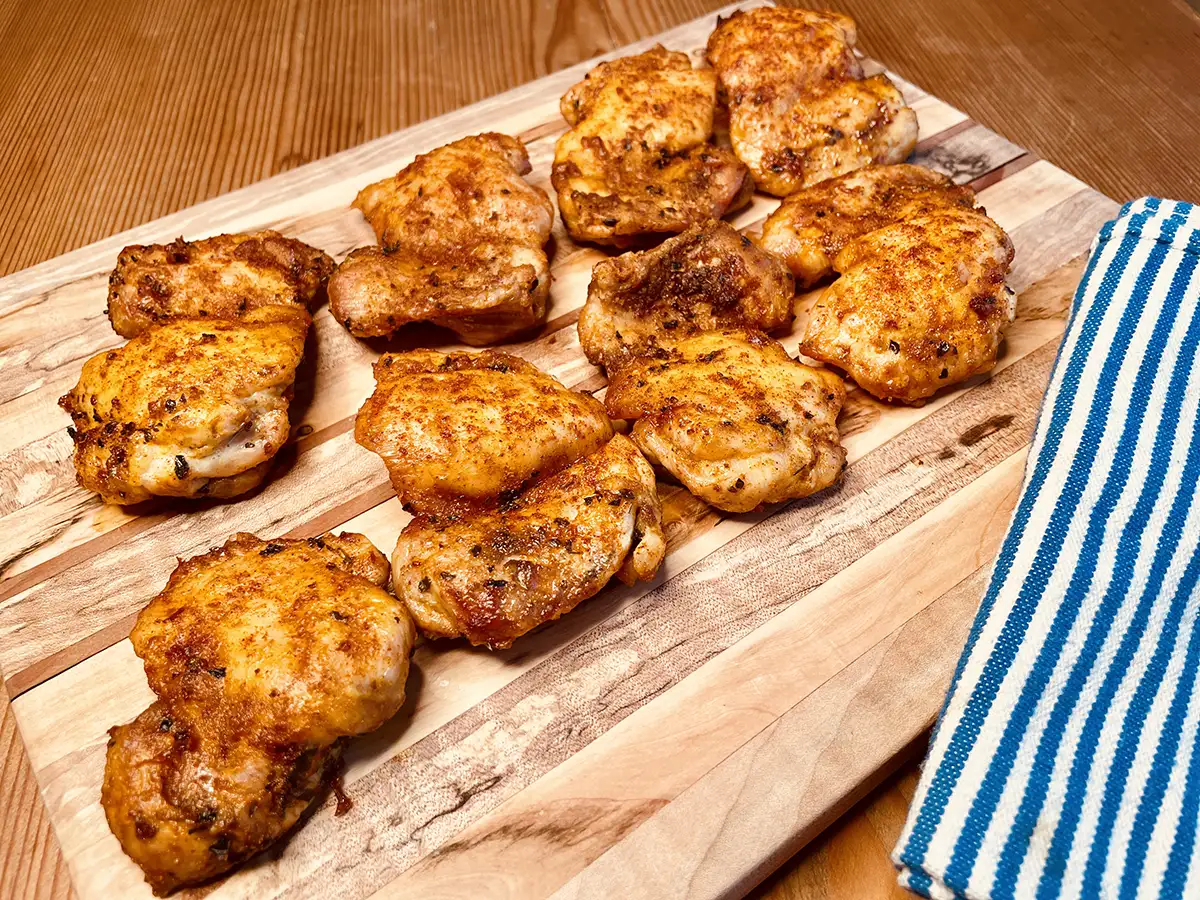 If you are tired of eating plain dried out chicken breasts then switch over to these Air Fryer chicken thighs instead. It's only a few grams of fat more than those boring breasts you've been eating and way more delicious.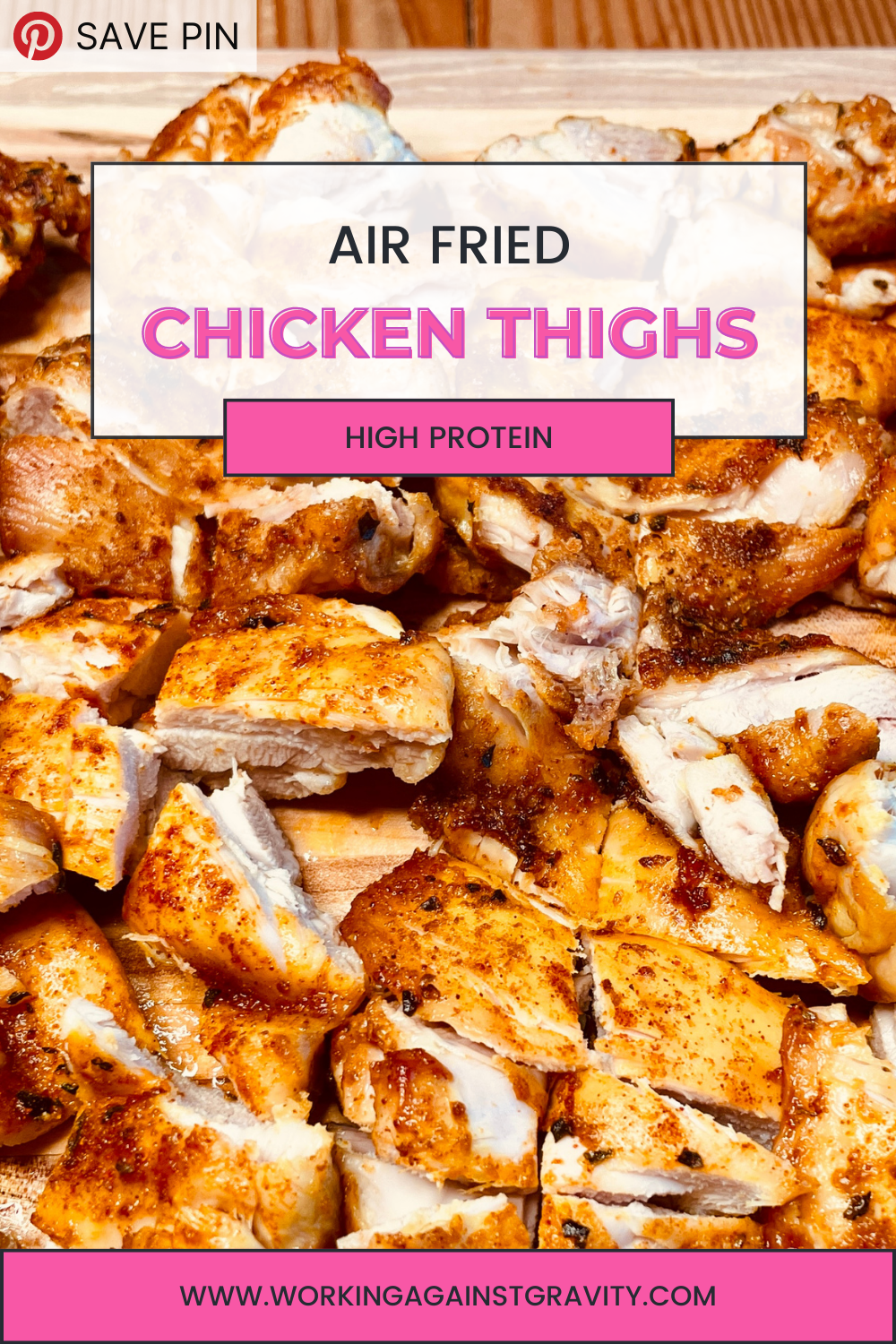 This is a great way to prep protein for the week and works well for someone who is busy or is new to batch cooking. Once you try this you'll likely never want to go back to chicken breasts again!
Serving size = ~108g cooked
Instructions
Lay your chicken thighs out on a parchment paper or cutting board and season with a sprinkle of each of the spices listed
Flip the chicken over and season the other side
Preheat your Air Fryer to 375
Spray the Air Fryer basket with olive oil
Add chicken to Air Fryer and cook for 12 minutes flipping halfway through. Internal temp should be 165. Work in 2 batches if necessary. You don't want anything overlapping.
Once fully cooked, set on a cutting board and cut into smaller pieces
Pour the rendering from the bottom of the Air Fryer over the top and stir in to add more flavor to the thighs
Serve or store in the fridge as meal prep!
---
You Might Also Like