Why You Should Let Go of Perfection and Stop Assigning Morality to Food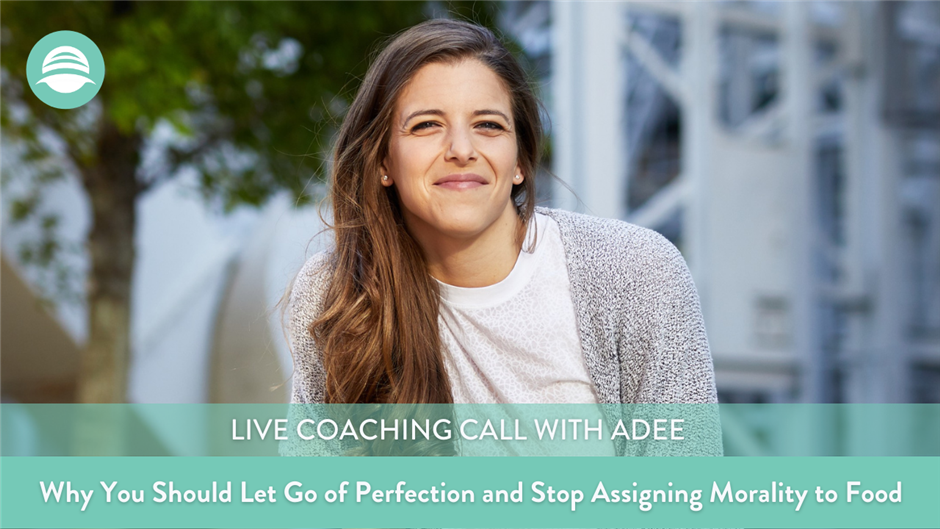 In this week's WAG Podcast, Renee Mahail joins Adee for a live coaching call to talk about her past attempts at macro-tracking, the pressure to be perfect, and how you can be in love with your current body and still want change.
As an officer in the US Army, Renee is used to living an active lifestyle but admits she feels her nutrition is holding her back from her goals to be leaner. If you've ever struggled with the idea that you have to be perfect in your nutrition approach or wondered how WAG's "flexible coaching" approach could help you achieve your goals, this episode is for you.


Topics:
3:00 - How macro-tracking felt obsessive and intense in her past

5:20 - What are your goals for this call?

7:10 - Being an officer in the US Army

11:20 - Balancing body love without conflicting with your motivation to change

18:40 - Understanding nutrition is individual and releasing the "I should/shouldn't" approach

26:00 - Every strength has a shadow side 

32:00 - Why we should all take a child's approach to trying new things 

38:35 - How to combat social gathering pressure

46:00 - Assessing your community and environment 

49:20 - The lead domino effect

53:30 - A simple accountability hack to get started
We would love to hear from you! If you have a question you want us to answer on the podcast, let us know by leaving a voicemail at workingagainstgravity.com/podcast. And don't forget to follow along @workingagainstgravity on Instagram.
Want to be the first to know when new episodes are released?
Also, podcast reviews are pretty darn important to iTunes (and other platforms). The more reviews we receive, the more likely we'll be to get this podcast and message in front of more people (something about iTunes algorithms?).
We'd be extremely grateful if you left a review letting us know your favorite part of this episode!
Latest Posts: