What's the 'Right' Nutrition Program for You? The Answer May Not Be What You Think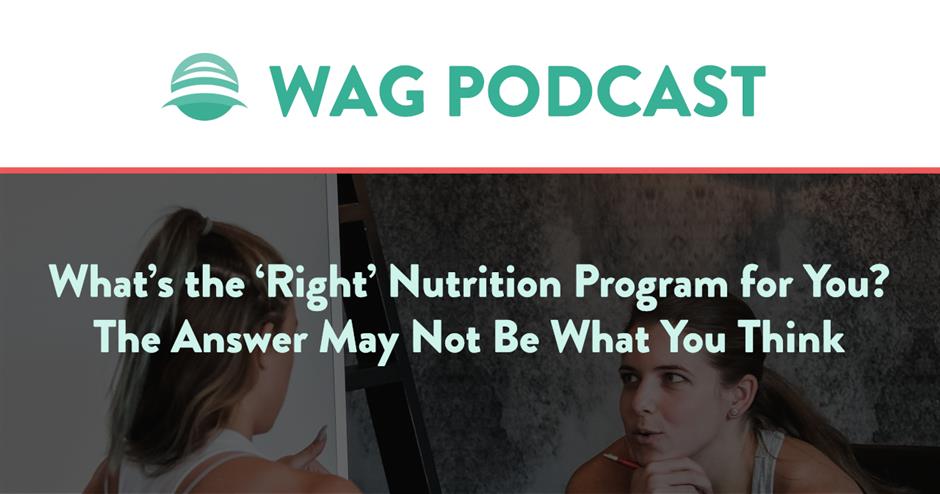 Have you ever reached a point in your health & fitness journey where you felt like giving up?
Maybe you felt overwhelmed with nutrition program options and couldn't determine which one was right for you.
Maybe you tried six different workout programs but couldn't tell if any of them were actually helping you achieve your body composition goals.
Maybe you got so frustrated with all of this, you wanted to quit entirely!
If you've felt this way, you'll relate to our guest on today's podcast, Rebecca Rodriguez. She's tried weighing and tracking her food—but it left her feeling frustrated and restricted. She wondered whether this meant all hope was lost and that she'd never achieve her body composition goals.
Rebecca applied to be coached live by Adee Cazayoux, and this is a recording of their conversation. If you've ever felt hopeless or lost around which nutrition program is best for you (and how to stick to it), you'll love this episode!
We would love to hear from you! If you have a question you want us to answer on the podcast, let us know by leaving a voicemail at workingagainstgravity.com/podcast. And don't forget to follow along @workingagainstgravity on Instagram.
Want to be the first to know when new episodes are released?
Also, podcast reviews are pretty darn important to iTunes (and other platforms). The more reviews we receive, the more likely we'll be to get this podcast and message in front of more people (something about iTunes algorithms?).
We'd be extremely grateful if you left a review letting us know your favorite part of this episode!
Topics: 
1:20 – Introducing Rebecca

2:10 – Rebecca feels uncomfortable with weighing and tracking food 

3:15 – Her goal: use macros to achieve her aesthetic and athletic goals

5:43 – She wants to gain muscle but is worried about gaining body fat 

7:25 – Wants to learn effective nutrition tools that will work

9:25 – Rebecca wants to know the 'right' answer; but with nutrition, it's not black-or-white

15:30 – Adee explains that she has 'failed' many times – we're all human

17:00 – Making commitments to ourselves and letting ourselves down

21:00 – Tracking everything she eats isn't working for Rebecca and it's okay

26:15 – When feeling her *best*, what is Rebecca doing? 

34:06 – Adee notices Rebecca does best with some kind of external accountability 

37:40 – Asking someone to be your accountability buddy might help *them*

47:38 – If you want to change your body composition, do you *have* to track macros?
Links:
Latest Posts: