The Rule of 3: A Simple (But Powerful!) Exercise to Strengthen Your Relationship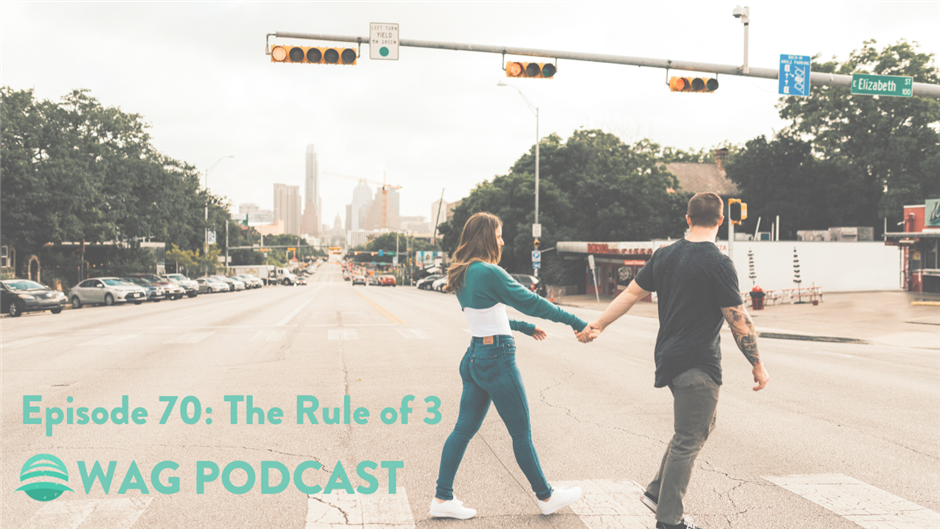 Today we're talking about relationships. More specifically, we're talking about a helpful tool Adee and Michael have been using to stay connected and maintain a healthy, strong relationship.
The Rule of 3 exercise comes from authors and relationship experts Gay and Katie Hendricks. It's a series of four questions to be answered with your partner. Each person answers all four questions fully (in a journal), and then you share the answers with each other. 
This exercise (which is all about owning what you could be doing to strengthen your relationship and better support your partner) requires a bit of vulnerability. It will ask you to recognize where you could be contributing to some of the conflicts or issues within your relationship.
But ultimately, we know you'll find this exercise to be empowering and helpful for deepening your connection with your partner.
Try out the exercise and let us know on social media what you think! 
We would love to hear from you! If you have a question you want us to answer on the podcast, let us know by leaving a voicemail at workingagainstgravity.com/podcast. And don't forget to follow along @workingagainstgravity on Instagram.
Want to be the first to know when new episodes are released?
Also, podcast reviews are pretty darn important to iTunes (and other platforms). The more reviews we receive, the more likely we'll be to get this podcast and message in front of more people (something about iTunes algorithms?). 
We'd be extremely grateful if you left a review letting us know your favorite part of this episode!
Topics: 
01:25 – Where the Rule of 3 Exercise came from (authors Gay & Katie Hendricks)

02:45 – Why it's great to work on your relationship when things are going well

07:15 – Introducing the Rule of 3 Exercise

08:37 – Introducing the four questions involved in the exercise

09:31 – Michael's example from the exercise

14:31 – Adee's example

19:58 – Big difference between owning something vs. being told about it by partner

22:27 – If we want issues in our relationships to be resolved, complaining won't help
Links:
Latest Posts: