Mentorship 101: How to Find, Meet and Connect with People Who Can Help You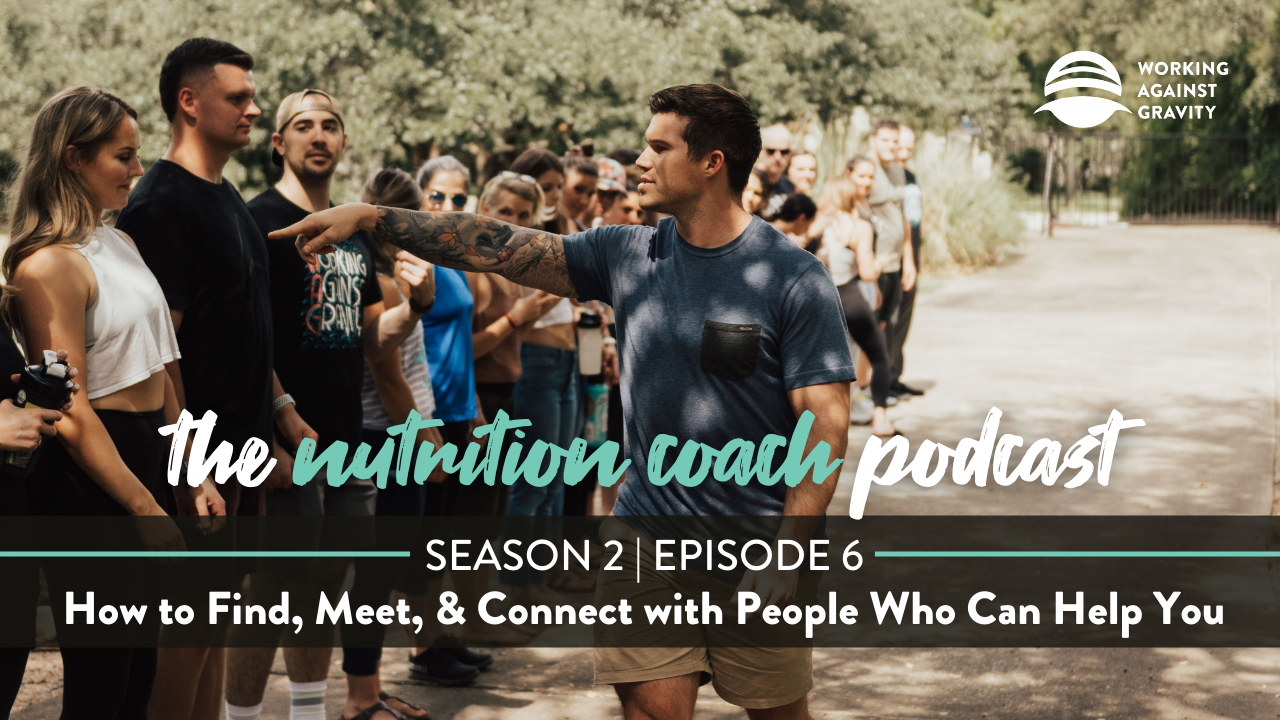 >> Before we dive into this episode, we wanted to let you know we're opening registration for our next Coach Certification course on January 12th, 2022.  If you are someone whose life has been changed through nutrition and you're ready to give back, this program could be for you. To learn more, go to www.workingagainstgravity.com/coach-certification and join our presale list today!
On today's episode, Michael gives an inside look at one of his biggest strategies for success: having amazing mentors. He explains how mentorship has helped him to learn faster in different areas of his life, and Michael and Adee unpack the practical, step-by-step process of picking a mentor, approaching them for help and creating an ongoing relationship. Whether you're looking to improve in one specific area or just want to build relationships that will enrich your life, this episode is packed with so much useful information.
Topics:
02:18 – Michael's super skill 
03:42 – Why mentorship matters
09:01 – Avoiding mistakes and complacency 
10:42 – Picking your mentors
14:01 – Approaching people with respect
18:28 – Asking for help
21:46 – Creating an ongoing relationship
23:59 – Finding people who are better than you
28:27 – Mentorship at WAG
We would love to hear from you! If you have a question you want us to answer on the podcast, let us know by leaving a voicemail at workingagainstgravity.com/podcast. And don't forget to follow along @workingagainstgravity on Instagram and leave us a review wherever you listen to podcasts!
Latest Posts: