How to Radically Improve Your Productivity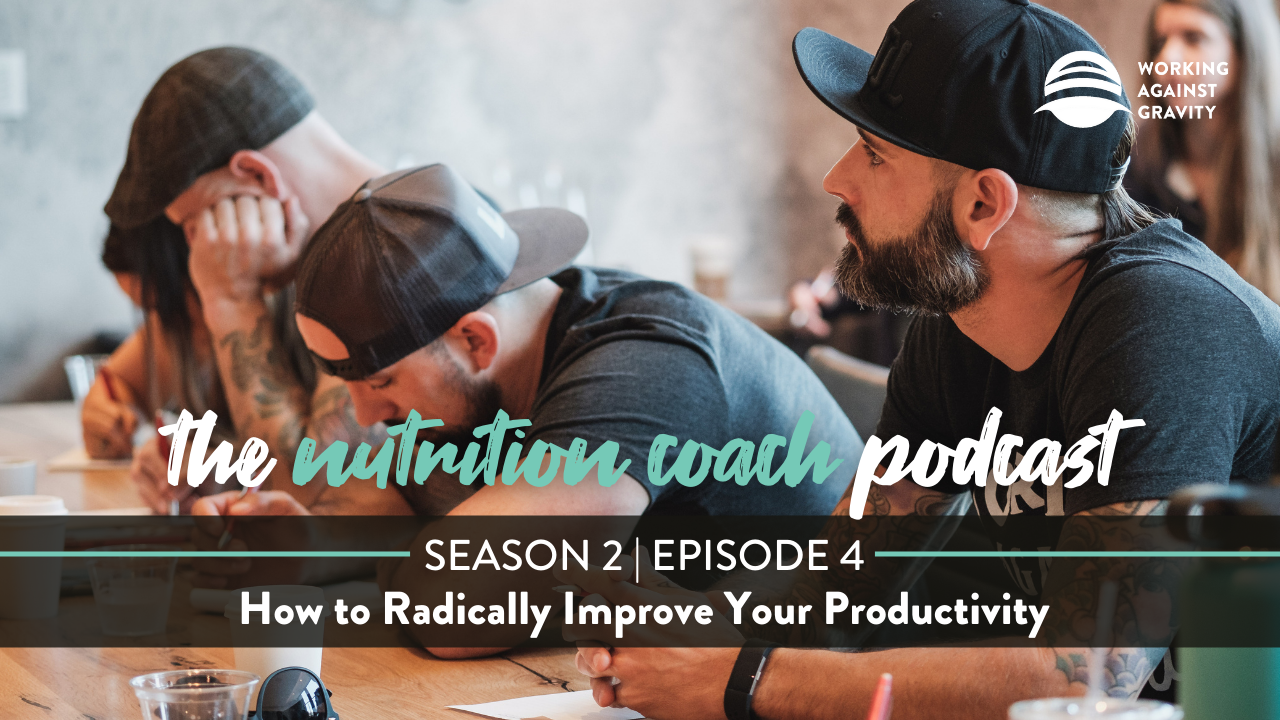 >> Before we dive into this episode, we wanted to let you know we're opening registration for our next Coach Certification course on January 12th, 2022.  If you are someone whose life has been changed through nutrition and you're ready to give back, this program could be for you. To learn more, go to www.workingagainstgravity.com/coach-certification and join our presale list today!
After years of thinking he couldn't focus or be productive, Michael learned how to change his views on productivity and start working more efficiently. On today's episode, Michael and Adee share their best tips for maximizing your time and energy to be as productive as possible. From developing a growth mindset to tackling a giant to-do list, this episode is packed full of tips to help you be your most productive self!
Topics:
03:55 – Developing a growth mindset
07:08 – Importance of sleep
09:36 – Preparing your mind for the day 
13:50 – Clearing out clutter
15:20 – Develop a plan 
17:35 – One thing at a time
22:49 – The getting things done system
Links: 
We would love to hear from you! If you have a question you want us to answer on the podcast, let us know by leaving a voicemail at workingagainstgravity.com/podcast. And don't forget to follow along @workingagainstgravity on Instagram for more content like this.
Latest Posts: