How to Handle Travel, Social Events & Other Difficult Nutrition Situations: Define Success Ahead of Time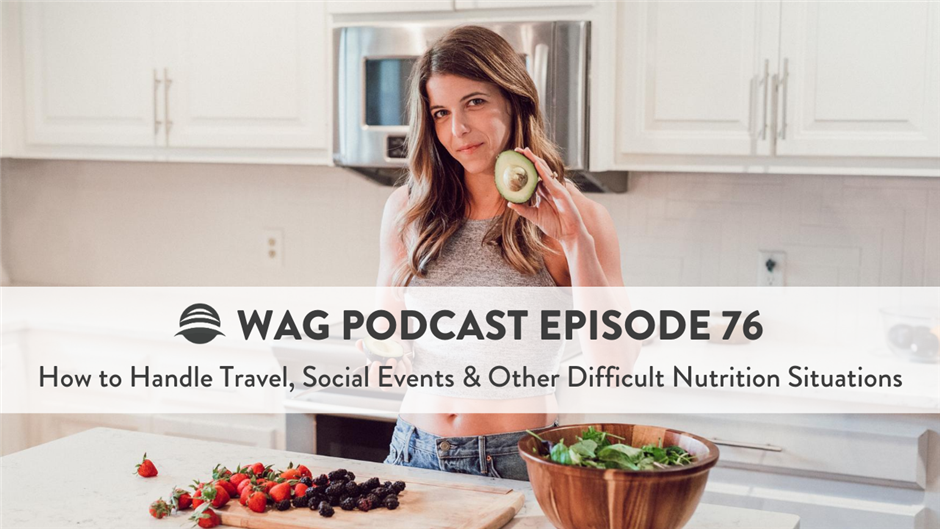 Do you find yourself dreading the holiday season, travel or social events because you worry they'll throw off your nutrition plan?
If so, you'll love our latest episode of the podcast where Adee and Michael discuss their favorite strategy for remaining disciplined while facing challenging situations.
Not only does Adee use this strategy herself, she also teaches it to all of her clients (including elite athletes like Brooke Wells).
It helps them — and will help you! — walk away from these situations feeling proud (rather than feeling bloated, guilty and disappointed).
If you struggle with staying disciplined while traveling, during the holidays or while attending social events, you won't want to miss this episode! 
We would love to hear from you! If you have a question you want us to answer on the podcast, let us know by leaving a voicemail at workingagainstgravity.com/podcast. And don't forget to follow along @workingagainstgravity on Instagram.
Want to be the first to know when new episodes are released?
Also, podcast reviews are pretty darn important to iTunes (and other platforms). The more reviews we receive, the more likely we'll be to get this podcast and message in front of more people (something about iTunes algorithms?).
We'd be extremely grateful if you left a review letting us know your favorite part of this episode!
Topics: 
02:19 – Adee tells her personal story of how *not* to handle the holiday season

04:57 – Unrealistic to expect we'll enter challenging situations maintaining usual habits

06:10 – The 'upgraded' way of approaching challenging events

09:06 – Defining success ahead of time (choose 1-2 things)

11:12 – Brooke Wells' story of success during the holidays 

14:09 – How to make this strategy work for you 

17:48 – Sammy Moniz's story of success while traveling
Latest Posts: