How to Crush Working From Home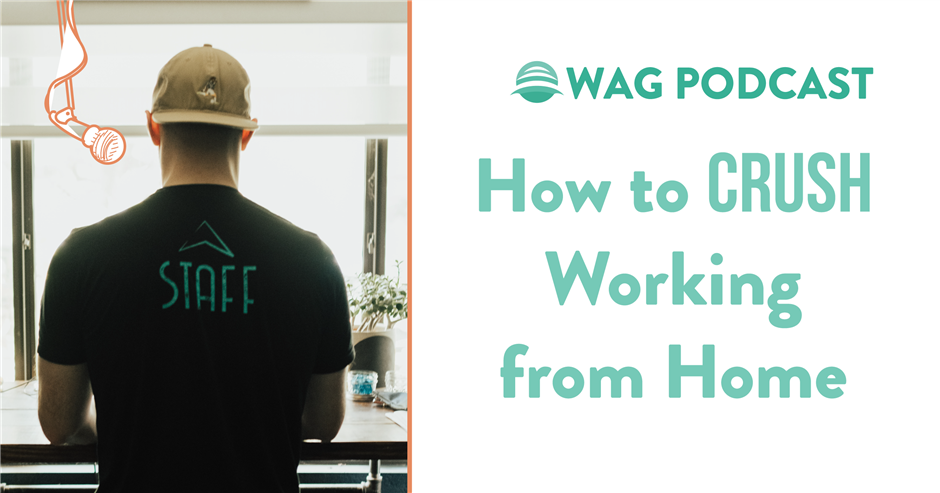 During the COVID-19 pandemic, many people have had to adjust to working from home. It's very different from working in an in-person, office type of setting. 
While working from home, it's essential to remain productive and focused. But—what if your kids are there? What if your spouse is there? All the chores you could be doing are there, too. There are many opportunities for you to be less productive due to the lack of boundaries between work and home. 
At the same time, if you can learn how to be productive while working from home, it provides massive flexibility in time and location—you can work from anywhere with WiFi! Additionally, as more businesses move online, it's wise to be prepared for this trend to continue. 
In this episode of the podcast, Adee and Michael share tips and advice for successfully working from home (including what hasn't worked well!). They'll teach you how to create a healthy balance between work and the rest of your life while working from home. 
We would love to hear from you! If you have a question you want us to answer on the podcast, let us know by leaving a voicemail at workingagainstgravity.com/podcast. And don't forget to follow along @workingagainstgravity on Instagram. 
Want to be the first to know when new episodes are released?
Also, podcast reviews are pretty darn important to iTunes (and other platforms). The more reviews we receive, the more likely we'll be to get this podcast and message in front of more people (something about iTunes algorithms?). 
We'd be extremely grateful if you left a review letting us know your favorite part of this episode!
Topics: 
2:35 – Why it's important to learn how to effectively work from home

7:07 – How Adee & Michael worked when they first started online businesses

10:09 – The difference between staying "busy" and being productive

11:24 – Adee read "The Perfect Day Formula" and changed habits

13:50 – Create time boundaries

16:42 – Setting rules for the structure of your week (meetings on certain days)

19:39 – Set up your workspace 

21:58 – Take breaks 

24:35 – Consider how you start and finish your day 
Links:
Latest Posts: