How Suffering Could Signal Future Success: Interviewing WAG's Head of Operations, Taylor Lumpp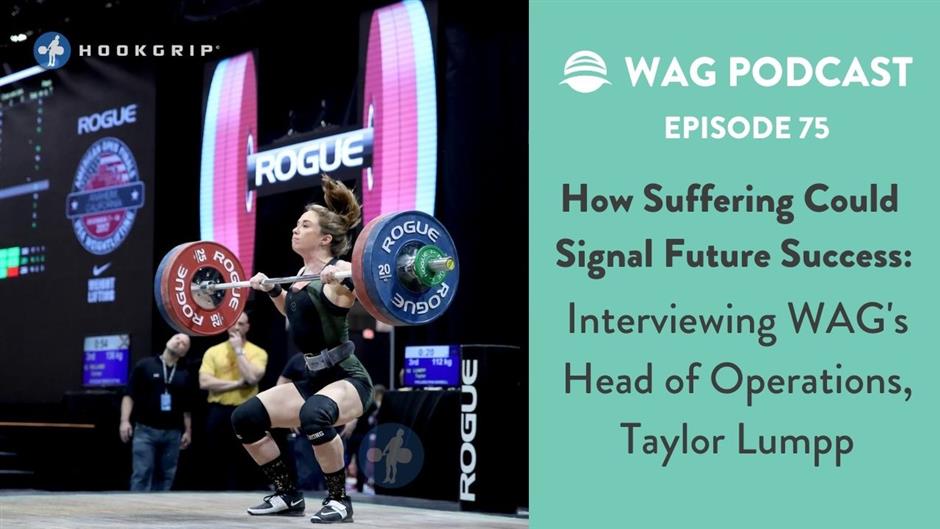 This episode is the first in a series where Michael Cazayoux interviews WAG staff members and coaches. 
In this episode, he interviews Taylor Lumpp, our Head of Operations and one of our original coaches. She's a 64 kg Olympic weightlifter, a multi-time national medalist, and she even won the Arnold Classic this year.
Professionally, Taylor was an FBI agent for 4 years, starting at age 19 (you won't want to miss hearing about this part of her story!).
In this episode, we learn about:
How Taylor found WAG and why she wanted to join

What WAG was like in those early days (and how things have changed)

What it was like being coached by (and developing a friendship with) Adee

How her relationship with food has evolved and improved

What she's learned after working with hundreds (possibly thousands!) of clients
Taylor believes that a person's success on a nutrition plan can be attributed, in large part, to the degree of suffering they're experiencing. Check out the episode to hear her explain why!
We would love to hear from you! If you have a question you want us to answer on the podcast, let us know by leaving a voicemail at workingagainstgravity.com/podcast. And don't forget to follow along @workingagainstgravity on Instagram.
Want to be the first to know when new episodes are released?
Also, podcast reviews are pretty darn important to iTunes (and other platforms). The more reviews we receive, the more likely we'll be to get this podcast and message in front of more people (something about iTunes algorithms?).
We'd be extremely grateful if you left a review letting us know your favorite part of this episode!
Topics: 
02:18 – How Taylor originally found WAG and began working with Adee

04:44 – What Taylor thought about the WAG program & how her body changed

06:20 – Taylor's initial nutrition struggles 

09:23 – What she's most proud of with her nutrition

10:36 – Working for the FBI starting at age 19

15:31 – Biggest things she learned from the FBI

20:35 – What does WAG stand for (and not stand for)?

24:35 – Changes in the views of WAG members over time

27:30 – Success depends on how much pain you're in
Links:
Latest Posts: