Fitness and Nutrition During Transitions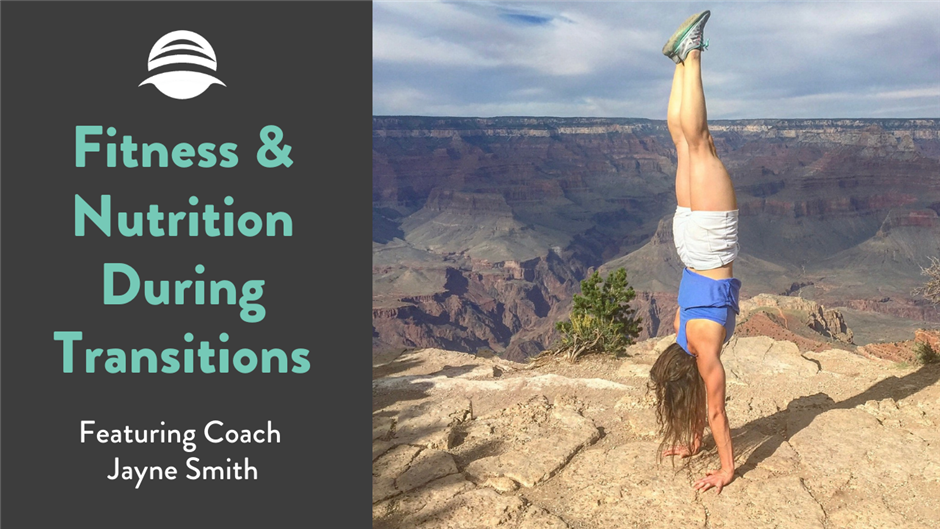 This week we have one of our own joining us! Jayne Smith is not only a WAG coach but also a coach training assistant for the WAG Coach Certification, which is basically a digital mentor who guides students through the training.
In this episode, Michael talks with Jayne about the different transitions she's been through in her life, going from a collegiate gymnast to retiring and gaining 30 pounds before finding CrossFit and competitive weightlifting. Jayne shares how each experience affected her personally and from a nutrition aspect.
Jayne shares how some of the hardest transitions for her were the ones when she wasn't working toward something competitive. She opens up to listeners and discusses the physical and mental challenges she went through during these times and, ultimately, how she found her passion and career as a WAG coach! You'll gain a lot from her stories and inspirational journey.
Topics:
4:45 Welcome Jayne

5:25 Starting Gymnastics at Age 6

11:20 Highlight of Her Career 

13:00 How Her Experience as a Gymnast Shaped Her

15:30 Mindset and Experience Around Nutrition Early On

16:45 Relationship With Food in College

21:15 What it Was Like Mentally, to Gain 30 Pounds

22:45 Getting into CF and Weightlifting 

25:15 Starting WAG Nutrition Coaching

27:05 Biggest Lesson When Finding WAG

29:00 Journey to Becoming a Coach

35:30 Transitioning Out of and Back into Competitive Weightlifting

40:00 Life Without Sport as a Priority

43:00 Trouble Finding Balance With Nutrition & Intuitive Eating

50:15 One Piece of Advice for Listeners
We would love to hear from you! If you have a question you want us to answer on the podcast, let us know by leaving a voicemail at workingagainstgravity.com/podcast. And don't forget to follow along @workingagainstgravity on Instagram.
Want to be the first to know when new episodes are released?
Also, podcast reviews are pretty darn important to iTunes (and other platforms). The more reviews we receive, the more likely we'll be to get this podcast and message in front of more people (something about iTunes algorithms?).
We'd be extremely grateful if you left a review letting us know your favorite part of this episode!
Latest Posts: