Eat More to Lose Weight?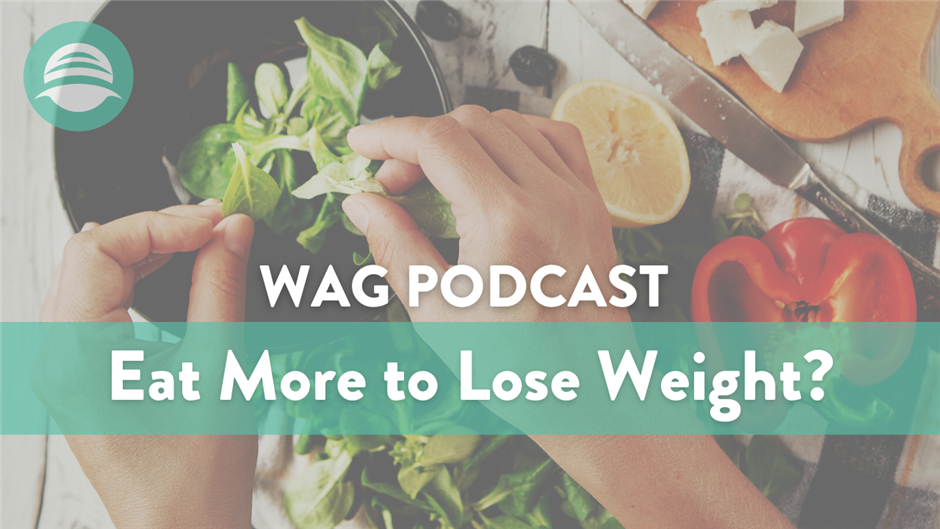 Can you really lose weight while eating more? In some cases, yes.
While it's easy to believe that eating less will help you lose weight, Adee and Michael use this week's WAG podcast to break down how this might actually work against you. With the science of metabolic adaptation to back them up, they explain how your body actually responds to eating too little.
By the end of the episode, you'll be able to recognize different scenarios where eating too little becomes an issue and will walk away equipped with four new action steps to take when this occurs.
Timestamps
3:15 - Scenarios where you may need to eat more to lose weight

4:55 - Contributing factors

6:40 - What happens when you start increasing calories

7:30 - Finding the right macronutrient profile

8:30 - Are you inconsistent with your eating habits?

9:40 - Is too much restriction hurting you?

10:20 - Switching diets frequently

11:00 - Are you underreporting your food intake by accident?

13:00 - Four action steps you can take
We would love to hear from you! If you have a question you want us to answer on the podcast, let us know by leaving a voicemail at workingagainstgravity.com/podcast. And don't forget to follow along @workingagainstgravity on Instagram.
Want to be the first to know when new episodes are released?
Also, podcast reviews are pretty darn important to iTunes (and other platforms). The more reviews we receive, the more likely we'll be to get this podcast and message in front of more people (something about iTunes algorithms?).
We'd be extremely grateful if you left a review letting us know your favorite part of this episode!
Latest Posts: