Do You Need an Extreme Diet to Achieve Results?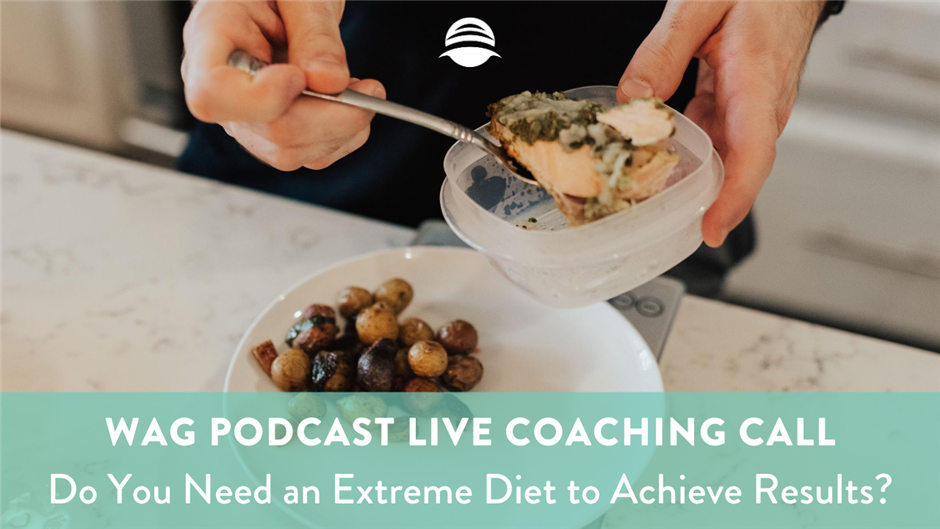 Our latest episode is a recording of a live coaching call Adee had with Kalea Leverette.
Kalea is an actor, singer, dancer and has a background in pageants. Over the years, she's followed some very restrictive fitness and nutrition regimens.
For example, she'd cut out entire food groups (mainly, carbs) and exercise for multiple hours per day. She paid for personal trainers who gave her lists of foods she could (and could not) eat.
Kalea plans to move to New York City to perform on broadway. She knows her body needs to be strong and fit to handle three-hour-long performances eight or more times per week.
So, she reached out to Adee seeking strategies for remaining disciplined in situations outside her control as well as ways to enjoy healthy eating.
Kalea and Adee have a powerful conversation about topics including:
What does "healthy eating" actually mean?

Are some foods "good" and some "bad"?

Ultra-restrictive diets usually work for us temporarily, but they may be unsustainable long-term (leaving us feeling deprived and rebellious).

Hardcore, extreme 'diets' are not necessary to achieve results. The path might look different with a more moderate approach, but long-term success is absolutely possible.

Taking small steps and aiming to simply be "better than yesterday" with nutrition can, over time, completely change your life.
If you've tried restrictive diets in the past but are now ready to create a lifestyle you can sustain long-term, you'll love this episode!
We would love to hear from you! If you have a question you want us to answer on the podcast, let us know by leaving a voicemail at workingagainstgravity.com/podcast. And don't forget to follow along @workingagainstgravity on Instagram.
Want to be the first to know when new episodes are released?
Also, podcast reviews are pretty darn important to iTunes (and other platforms). The more reviews we receive, the more likely we'll be to get this podcast and message in front of more people (something about iTunes algorithms?).
We'd be extremely grateful if you left a review letting us know your favorite part of this episode!
Topics: 
01:20 – Kalea's goals for the coaching session

03:19 – Her background performing and pageants, plus diets she's tried

08:10 – Previous restrictive diets Kalea followed *were* sometimes effective

09:35 – Challenges of living with her dad who has such different eating habits

11:22 – Kalea's mindset around 'good/healthy' and 'bad/unhealthy' foods 

15:20 – Healthy eating doesn't have to feel restrictive

17:40 – Does one 'unhealthy' meal mean the day is ruined?

24:05 – Adee encouraging Kalea not to use the scale to measure success

31:14 – Is low-carb/no-carb better than having carbs?
Latest Posts: