How to Crush Working From Home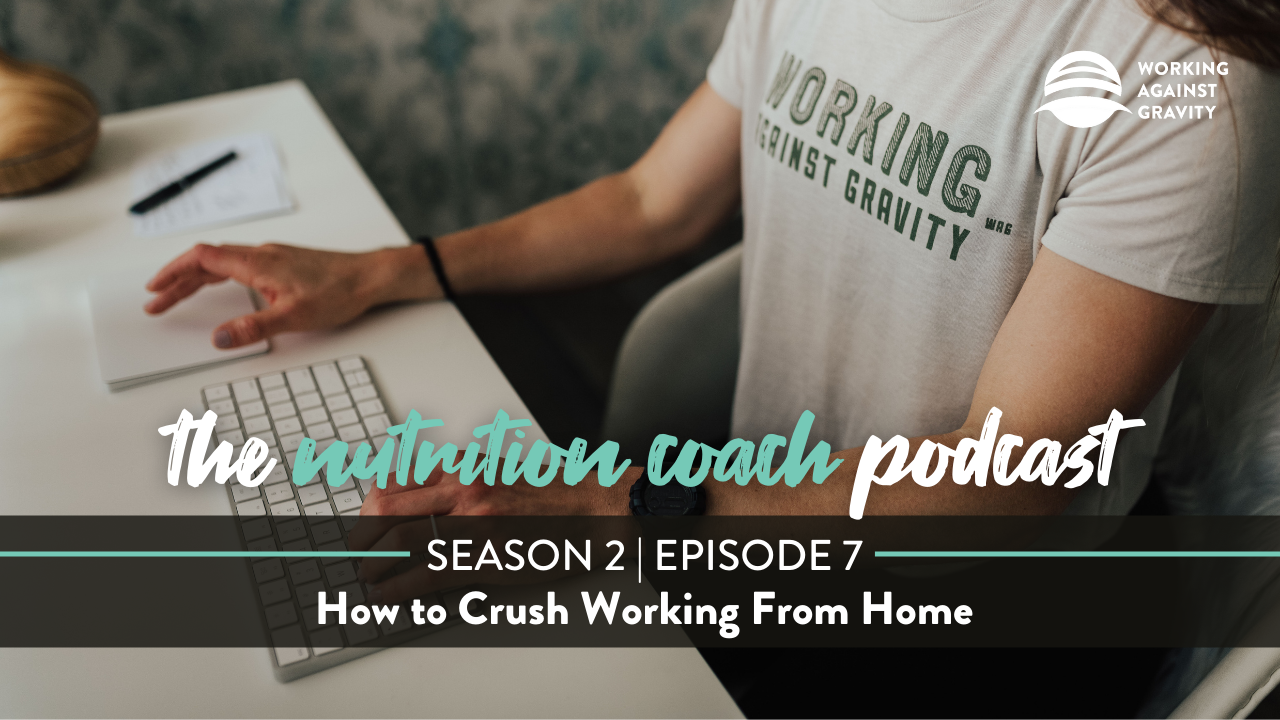 >> Before we dive into this episode, we wanted to let you know we're opening registration for our next Coach Certification course on January 12th, 2022.  If you are someone whose life has been changed through nutrition and you're ready to give back, this program could be for you. To learn more, go to www.workingagainstgravity.com/coach-certification and join our presale list today!
During the COVID-19 pandemic, many people have had to adjust to working from home. It's very different from working in an in-person, office type of setting.
While working from home, it's essential to remain productive and focused. But—what if your kids are there? What if your spouse is there? All the chores you could be doing are there, too. There are many opportunities for you to be less productive due to the lack of boundaries between work and home.
At the same time, if you can learn how to be productive while working from home, it provides massive flexibility in time and location—you can work from anywhere with WiFi! Additionally, as more businesses move online, it's wise to be prepared for this trend to continue.
In this episode of the podcast, Adee and Michael share tips and advice for successfully working from home (including what hasn't worked well!). They'll teach you how to create a healthy balance between work and the rest of your life while working from home.
Topics:
2:35 – Why it's important to learn how to effectively work from home
7:07 – How Adee & Michael worked when they first started online businesses
10:09 – The difference between staying "busy" and being productive
11:24 – Adee read "The Perfect Day Formula" and changed habits
13:50 – Create time boundaries
16:42 – Setting rules for the structure of your week (meetings on certain days)
19:39 – Set up your workspace 
21:58 – Take breaks 
24:35 – Consider how you start and finish your day 
Links:
Latest Posts: