Bonus Episode: Survival of the Fittest: One WAG Member's Reality TV Experience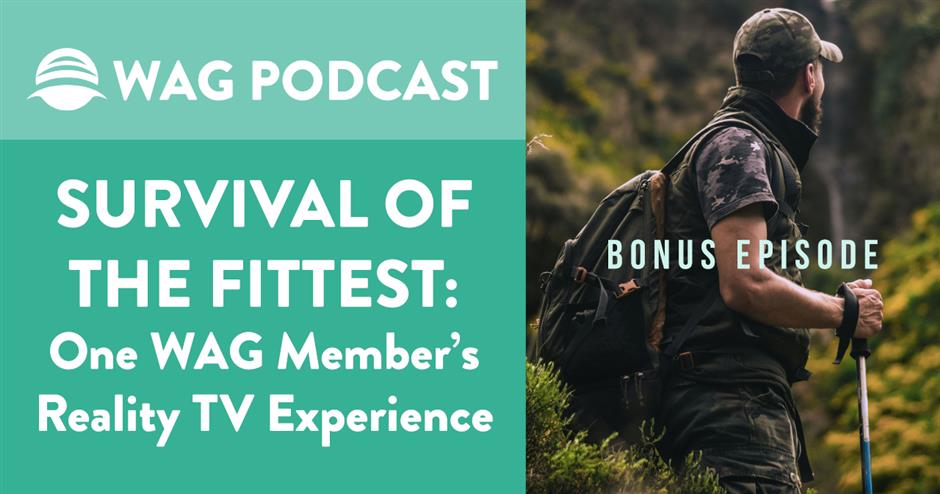 Photo by Amine M'Siouri from Pexels
This is the first episode in our special 3-episode podcast series where we're sharing uplifting stories in an effort to spread positivity during a time in history where many people are experiencing negativity and uncertainty.
Imagine this: a helicopter has just dropped you off in the middle of a South American forest. You are alone and carrying just a few basic supplies like a sleeping bag and knife.
Your mission? Survive longer in the wilderness than 9 other contestants who have been dropped off several miles away from you (oh – and you'll win half a million dollars if you do!).
This was the real-life experience for Jim Shields, our guest on today's podcast.
In his "regular life", Jim is a high school teacher living in Pennsylvania with his wife and 3 sons. He teaches leadership, mountaineering, and wilderness survival classes.
But a few years ago, Jim was invited to be on the American reality television series Alone. Making it on to the show involved a rigorous audition process where Jim had to demonstrate and prove his survival skills to TV producers (making fire, for example!).
In this episode, Jim also talks about how COVID-19 has impacted his high school students and how he's tried to help them stay positive during such a stressful, uncertain time. You'll love Jim's story of courage, vulnerability, and positivity!
We would love to hear from you! If you have a question you want us to answer on the podcast, let us know by leaving a voicemail at workingagainstgravity.com/podcast. And don't forget to follow along @workingagainstgravity on Instagram and leave us a review wherever you listen to podcasts!
Links:
Latest Posts: