Achieving Nutritional Freedom: Building a Lifestyle That Works for You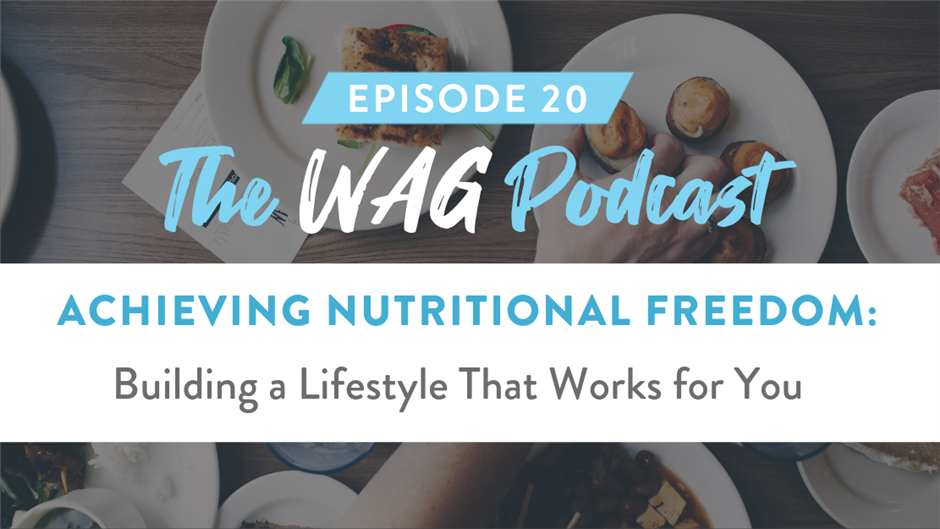 On this week's episode of the WAG podcast, Adee shares her personal journey out of an unhealthy lifestyle to find nutritional freedom. She also explains how her definition of success has changed throughout her lifetime. Michael and Adee offer actionable steps to help you discover your own version of wellness and nutritional freedom. Listen along to learn how you can improve your own relationship with food and fitness, whether it's with a major change or starting with some small but meaningful steps.
Topics:
02:33 – Beginning a healthy lifestyle

08:56 – The value of accountability

09:55 – An evolving relationship with food

13:28 – Transitioning out of competing

16:20 – Redefining nutritional success

19:58 – WAG's role in nutritional success

21:38 – Finding nutritional freedom  
We would love to hear from you! If you have a question you want us to answer on the podcast, let us know by emailing info@workingagainstgravity.com. And don't forget to follow along at www.workingagainstgravity.com and @workingagainstgravity on Instagram for more content like this.
Latest Posts: