Why We Don't Write Meal Plans (You Do!)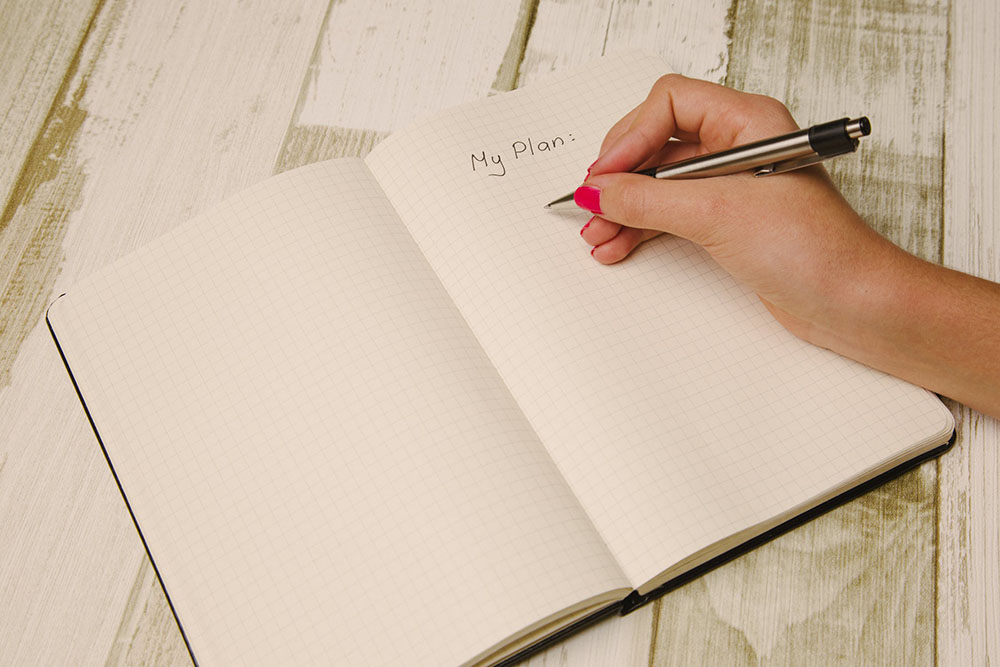 We are frequently asked if joining #TeamWAG's one-on-one nutrition coaching means your coach will also write your meal plans. The short answer is no, we don't. Meal plans work for many people, but there are good reasons why we don't tell you what food to eat:

Meal Plans Require Diligence and Repetition
This works great for many people, and not so great for others. It depends on if you love routine, or if you prefer switching it up.
Meal plans work as a "hard and fast" way to reach goals quickly. A few different reasons that people might prefer to follow a meal plan are:
To move up in weight class—weight-class competitors, weightlifters, wrestlers or martial artists who are a few pounds away from their required weight class may follow a plan to help them get there quickly.

For physique—physique competitors need to be mindful of bloating caused by food choices, ensuring they are leaning out at an appropriate time and that their body composition looks a certain way.

Medical/dietary preparation—preparing for surgery, following a doctor's orders or testing for allergies via the elimination or addition of certain foods.

Kick-starting a diet—For people new to dieting, learning about nutrition can be overwhelming. Meal plans help kick-start the process until you get tired of eating the same thing. So while meal plans are helpful, we don't find them sustainable for most people long term.
One thing that all these examples have in common is that typically they are temporary. Once the goal is reached, most people return to their regular eating habits. Few people enter into a lifelong meal plan, which means they're not gaining any long-term beneficial habits by following one. Ideally, YOU want to have the knowledge and skills to assess your own food options and make the best choice for your goals.

Developing Your "Nutrition AutoPilot" is Important
Like we mentioned above when you stop following a meal plan you return to regular eating habits. If your regular eating habits aren't dialed in, you'll fall back on to the poor choices you made before you started following your meal plan. You may even undo much of your progress.
Our philosophy is to keep your nutrition in check by teaching you how to:
Eat your favorite foods and still achieve your goals.

Eat well and fuel your body for life, performance and body composition.

Monitor your own performance to dial in meal and nutrient timing.
Once your Nutrition Autopilot is developed it's EASY to be consistent with your healthy eating habits and take the knowledge with you, even after you leave the program.

Meal Plans Create Restriction
Meal plans can be a good guide—but what happens when you don't want to eat what is scheduled for dinner? This will leave cravings uncurbed and sweet tooths unsatisfied, which increases your chances of overindulging later. Knowing how to create meals that suit your goals and include your favorite food means you'll have an easier time sticking to the plan.
This is where you will find the most success. When you enjoy your food, you will be more consistent. When you are consistent you will follow through and make progress.

Life Constantly Changes—Why Would Your Nutrition Stay the Same?
Our schedules are busy and life can feel a bit crazy at times! As a result, your body expends different levels of energy all the time. Physical and mental stress can affect your nutritional needs, and it's likely that your plan needs to be adjusted regularly. If your nutrition needs to be adjusted week to week or in some circumstances daily, then one set meal plan is not the best option.
We prefer to do weekly reviews (all of our WAG members get a personal coach!) to ensure members are learning about adjusting food choices on the fly.
There you have it—we believe in making you more independent, and consequently more likely to see long-lasting results. If you want to enjoy your food with the help of a nutrition coach, join Team WAG today.
Join Team WAG
Love what you learned but still want more guidance and support? Get matched with an experienced coach who will get to know you, your lifestyle, and your preferences to give personalized feedback and suggestions. With a customized nutrition plan, weekly check-ins, unlimited messaging, and our personalized coaching platform, we'll help you reach your body composition goals and sustain your results.
Posted by Dani Sheriff
Dani is the Project Director at WAG and has been a member since 2015. She is dedicated to creating amazing content for WAG clients and perfecting the client experience outside of coaching.
Latest Posts: