Nutrition as a New Mom: Challenge Complete!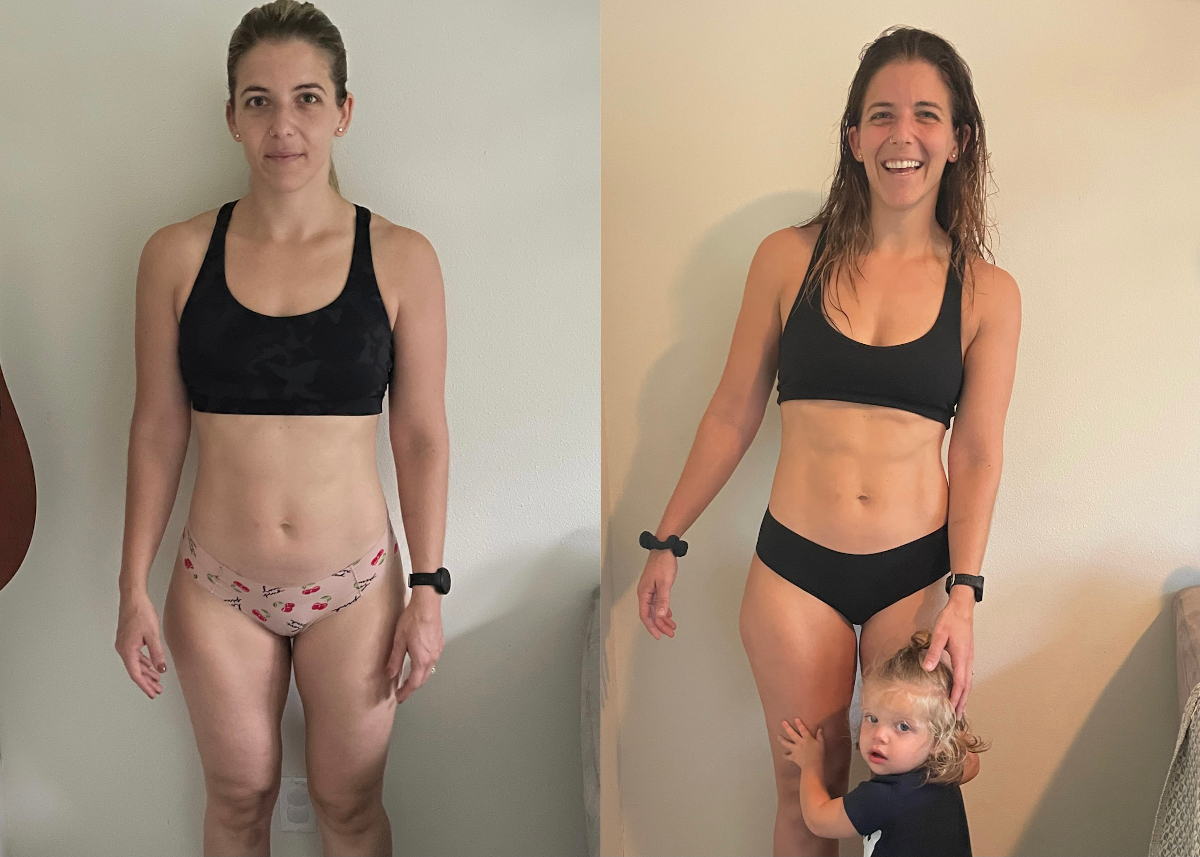 Day 60/60 Complete.
What a ride!
I started this challenge 100% for myself. I was finding myself out of integrity in the ways that I was approaching my nutrition. Often overindulging in social scenarios, committing to new things only to quit shortly after, and giving in to temptations. Less about the way I looked and more about how I felt and how I was treating myself.
My coach gave me the advice to start this challenge knowing that historically the things that have helped me be most consistent were:
External accountability

Ex. Posting to social media

Clear start and end date to my commitment
Journaling

Ex. One page about my day
So, how did it go?!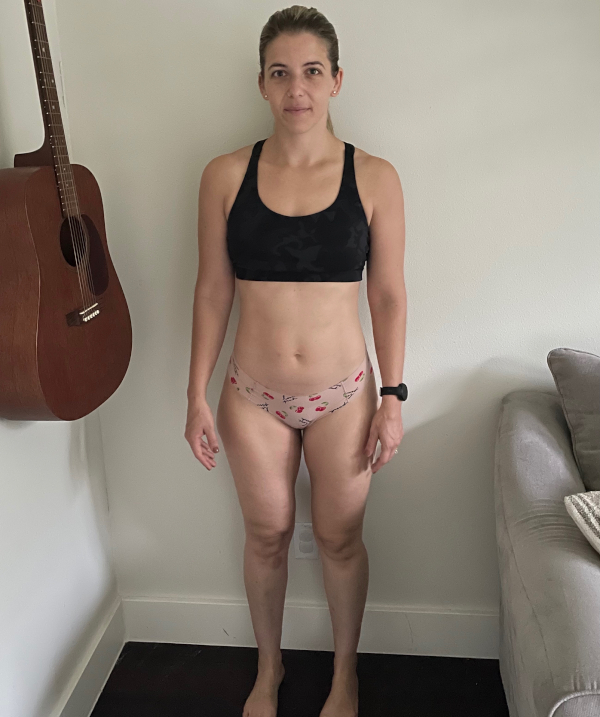 155lbs
Working out 3-4 days a week low intensity
Checking in with my WAG coach weekly (missing many)
Struggling to stick with any strategy
Overeating consistently during social occasions (which for us is almost every weekend)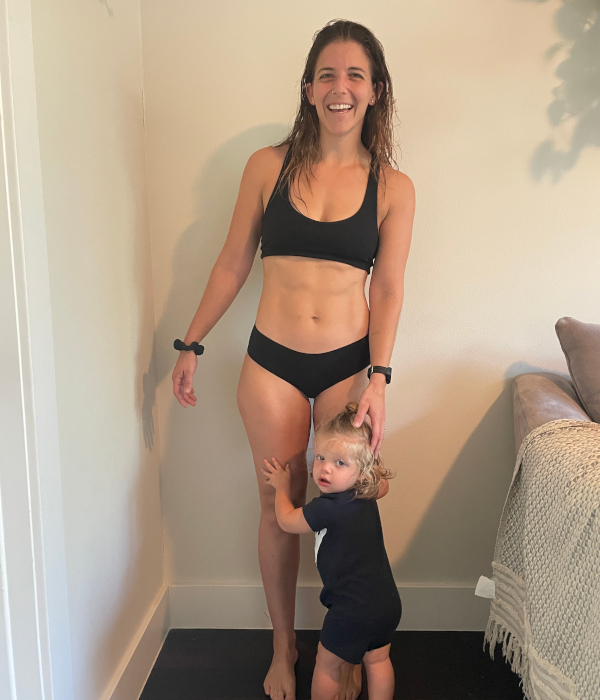 148lbs
Working out 4-5 days a week mostly low intensity 1 higher intensity
10,000 steps every day
Honored the entire 60-day commitment
Checking in with my WAG coach weekly
Not perfect but feeling much more aligned
I am so grateful that I took on this challenge. Along the way, I learned that even though I have a 1-year-old to chase after and so many other amazing commitments in my life I can keep dedicating time to myself. I realized that the way that I take care of myself now is different than how I used to and trying to implement the same habits that used to work for me and hoping to get the same results was a lot like sticking a square peg in a round hole. Instead, I needed to learn new habits that would work for my current lifestyle.
What works for me now?
#1 A Little Meal Prep
I have never been the meal prepping type - I like to just pick what I am going to eat the day of. Meal prepping historically felt restrictive to me. I also really resisted the thought of taking multiple hours at a time to prepare food for the week (something I still don't want to do). With this challenge, I really took on the idea that any prep at all is helpful. So I had a few things that worked really well but took very little time:
4-6 chicken breasts in the crockpot, cover with chicken broth and spices, cook on high for 4 hours, and shred. Prep time is less than 5 minutes.
Tripling up on serving sizes for proteins at dinner. If I was making burgers, meatballs or steaks I would make 3 times as much as we needed so there would be leftovers.
Easy prep items like sweet potato or spaghetti squash. Zap a sweet potato for 5 min in the microwave or cut the spaghetti squash to roast in the oven. Both are great bases for any meal.
None of these things are revolutionary but the mindset of how to do some small things that don't take much energy or time but have a big impact on my day-to-day helped me really feel like I was doing a lot to take care of myself and tackle my goals.
#2 Reflection and Accountability
Just knowing that I was going to be reflecting on my week and writing about it was huge. I didn't want to show up here and have learned nothing. I wanted to make you proud as silly as that may sound! Regardless of anyone reading this or not, taking this space to look back and reflect on the way I am approaching my nutrition is a form of self-care.
Without it I was going through the motions, weeks turned into months and it all blended together. I would let more habits and behaviors slide and these posts have helped me stay aware of the things I can improve upon.
#3 Aim Low
If you are into the enneagram, I am a 3. The Competitive Achiever. I love to challenge myself and I also like to do it "all". So as I enter this phase of my life where my responsibilities start to stack up and there are some things that truly do "have to give" I am taking my own advice: AIM LOW.
This means that instead of trying to track my food and hit my macros perfectly, workout every day, lose 10lbs quickly, eat only the healthiest food options and be 100% compliant all at the same time I am choosing one really small habit at a time. First, it was just writing these posts, and then it was simply organizing the fridge so it would be easier to find food options and so on.
Only a few years ago I may have scoffed at the idea of adding in such simple and easy habits each week without pushing myself much harder but this has been part of the journey to discovering what works for me now. I have found that this strategy is leaving me so proud of myself since I am very rarely out of compliance due to aiming low and within my capacity.
#4 Go with the Flow
I am not an athlete needing to be in a specific weight class anymore. Instead, I am making my food and my son is eating bites off my plate or I am taking bites of his avocado to convince him to eat more of it. This isn't as serious as it once was for me and that is not only okay, it is kind of awesome!
I am leaning into the ebb and flow of nutrition, life, and my body.
So what now?!
I am going to continue journaling on my own, checking in with my coach, and adding in small habits at a time.
If you have something specific you would like to hear from me let me know in the comments. :)
Either way, thanks for following along!
Adee
Get a Taste of WAG
The WAG Crash Course is OPEN for enrollment. This 30-day course will teach you the ins and outs of macro tracking, building healthy lifestyle habits and sustaining results without restricting the foods you love. Get personalized macros from a WAG Coach, join the members-only Facebook Group and participate in quarterly Live Q&A sessions with WAG Coaches.
Posted by Adee Cazayoux
Adee is the founder and CEO of WAG. She has her bachelor's degree in Honors Psychology, a Master's in Teaching, and a Master's in Nutrition & Human Performance. She's also an athlete, having competed in the National Pro Grid League and winning the Bronze Medal in the 2016 Canadian National Weightlifting Championships.
Latest Posts: