Nutrition as a New Mom: Slow and Steady Wins the Race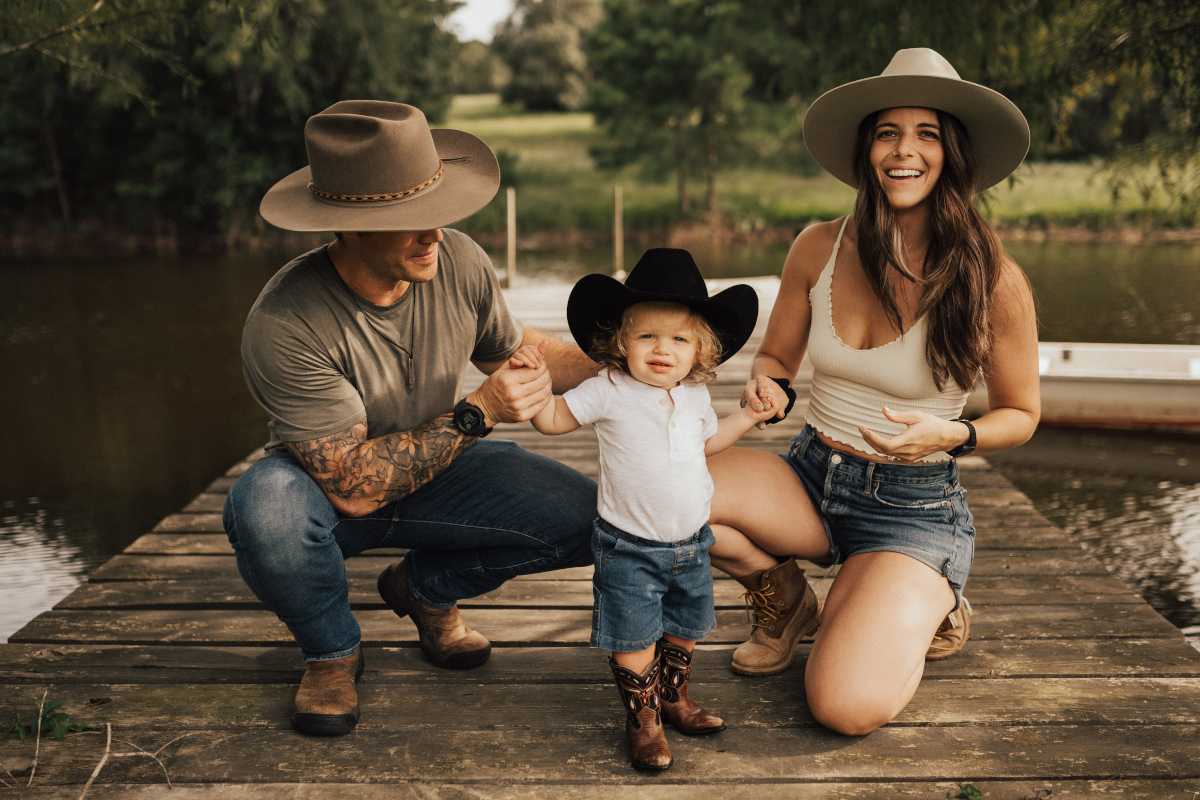 Day 42/60 down.
In terms of consistency and compliance, I had my best week yet. YAY! Finally!
I hit my macros 4/7 days and didn't have any moments of overeating or giving into temptations. The days that I didn't hit my macros I still tracked the best I could and mostly just lost steam by the end of the day so I left a dinner or snack untracked.
Progress:
I started this challenge at 155 lbs.
This week my average weight was 149 lbs.
No photos this week because Michael is on one of his Soul Searching Adventures and Shai has not quite figured out how to stand for long enough or keep my phone out of his mouth.
6 weeks in, 6lbs average weight loss. For some people that doesn't seem like fast enough progress but for me, especially taking into consideration that my compliance is far from 100% - I truly feel I am crushing it!
My confidence is up
My energy is clean and fresh
I love the way my clothes fit
However, something funny sometimes happens at this point in the process for me.
I am almost exactly where I want to be in terms of weight, how I look and how I feel. All of a sudden I start to feel myself mentally loosen up and cut myself some slack.
When I take the time to reflect, I think it is 3 things:
When I get really close to my nutrition goal the "pain" from the gap of where I want to be compared to where I am is not big enough. I feel like I look great already and because I am not as far off from where I want to be I get more relaxed. Things don't feel as urgent or as "critical".
As I get closer to my goal I experience some levels of self-sabotage. It is almost as if I don't want myself to succeed subconsciously or I want to always have something to work towards or worry about. For me, maintenance is a tricky mental game because it feels like there is nothing I am working towards and instead I am "staying the same" which goes against my conditioning.
The longer I am working towards something and the closer I get the more dialed in I need to be to get to that finish line. This is true for most goals. At the beginning of this challenge, all I needed to do was focus on alcohol and sweets without any tracking at all and I made progress. Now in order to keep moving the needle forward, I have to be more disciplined which takes up more energy.
I am trying to notice these things and catch them before I take action. 
For example:
At the end of the day, after dinner, Michael and I head to the couch to watch some episodes of The Wire (we are on season 2 and it's pretty awesome). He often has something sweet to enjoy while we watch and where I used to easily resist I now want a bite or a small portion for myself. I notice in my head the thoughts - 
"You look great, this won't make a huge difference"
"Just tonight, tomorrow we won't do it"
I try to notice the thought, pause for a moment, and ask myself: Do I really want to believe these thoughts? Are they true? Are they aligned with the commitments I have made for myself right now?
Sometimes I still give in but most of the time it gives me just enough pause to grab my water bottle or another distraction and resist.
2 more weeks of this challenge!!
Thanks so much for following along. :)
Adee
Get a Taste of WAG
The WAG Crash Course is OPEN for enrollment. This 30-day course will teach you the ins and outs of macro tracking, building healthy lifestyle habits and sustaining results without restricting the foods you love. Get personalized macros from a WAG Coach, join the members-only Facebook Group and participate in quarterly Live Q&A sessions with WAG Coaches.
Posted by Adee Cazayoux
Adee is the founder and CEO of WAG. She has her bachelor's degree in Honors Psychology, a Master's in Teaching, and a Master's in Nutrition & Human Performance. She's also an athlete, having competed in the National Pro Grid League and winning the Bronze Medal in the 2016 Canadian National Weightlifting Championships.
Latest Posts: