Nutrition as a New Mom: Isn't the Human Body Amazing?!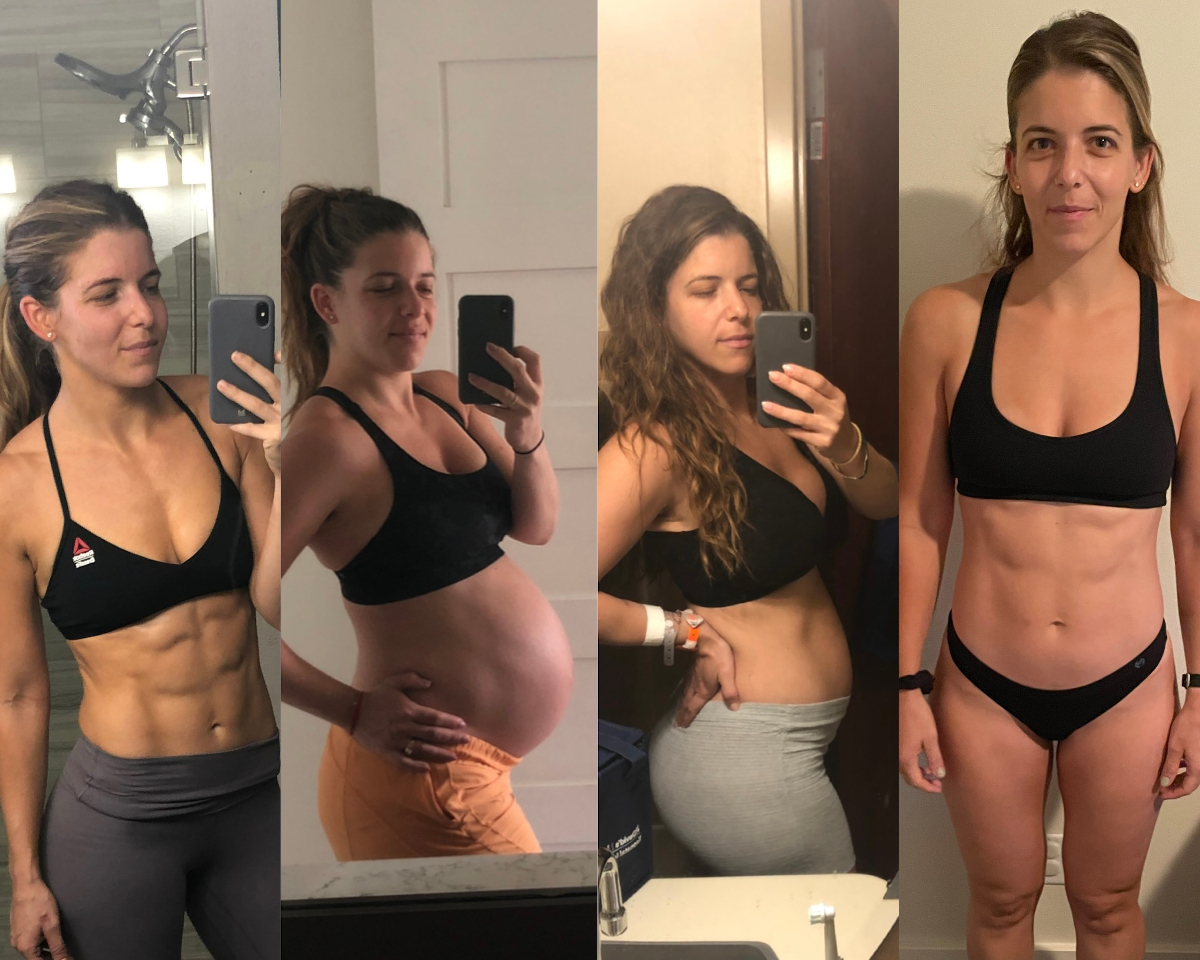 Day 28/60 complete!
One month into this challenge and I am really happy with how this is going so far. It is clear there have been a number of obstacles and bumps in the road but I am still showing up, trying new things, and learning a lot about myself.
I really believed that after managing my nutrition and fitness for 15 years I had learned it all, knew all the things that would work for me and what wouldn't. I couldn't be more wrong! This experience has just reiterated for me how nutrition is a lifelong journey and although we often set goals that doesn't mean there is an "end". The past month has been a journey to discovering what is going to work for me now as my lifestyle has been through so many shifts. 
I had a moment this week where I was taken aback by what the human body can do: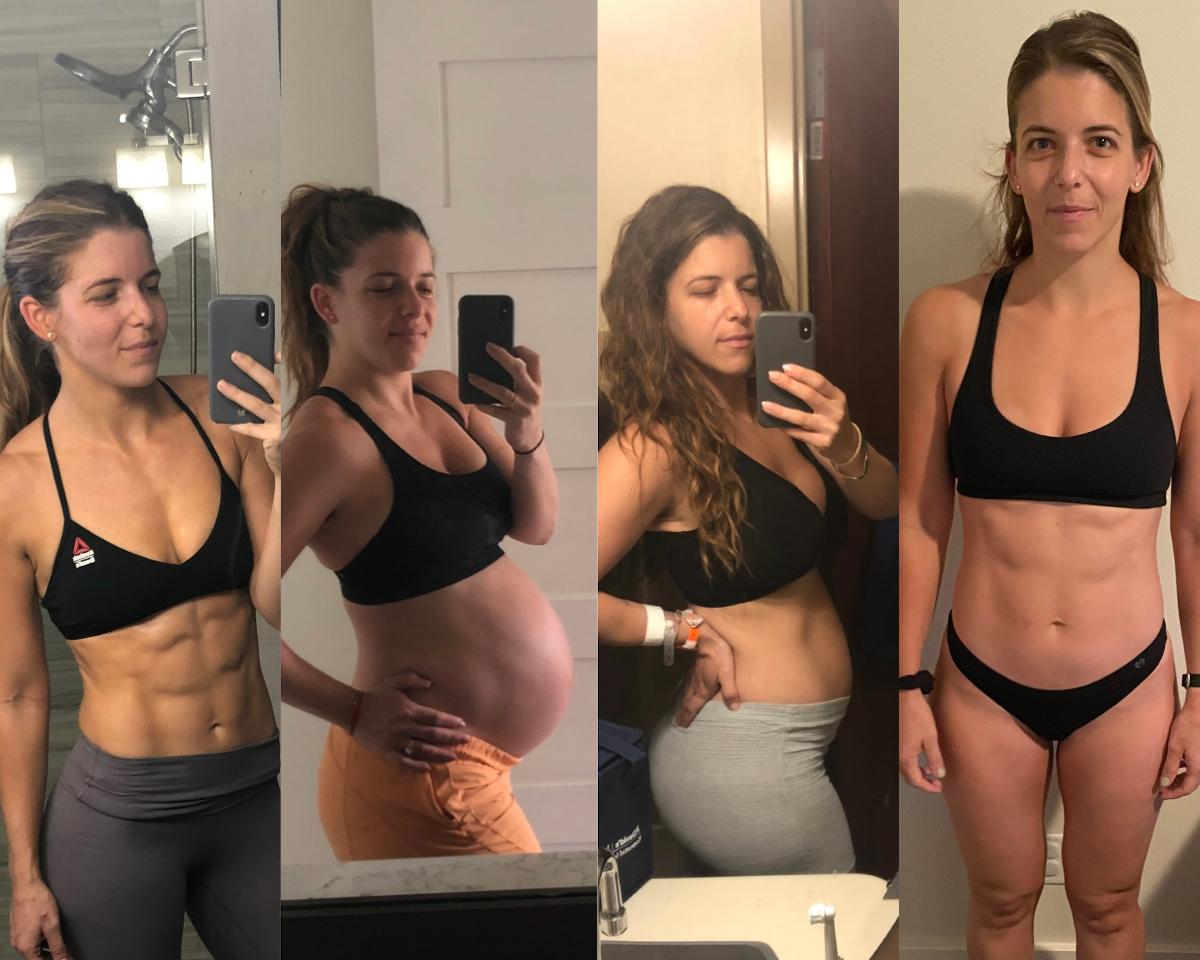 I look at this series of photos and I am reminded just how amazing our bodies are. Even after being through the experience of growing a human inside my belly I still have a hard time fully grasping it. Taking the time to zoom out and look at the evolution my body has been through has helped me have more trust in my abilities to make change and more appreciation for each stage.
Taking a second to see how far I have come really helps me generate some motivation and momentum when I am being a little hard on myself. And also really helps me just snap out of it!
Now I want to chat about this week, what changes have we seen?
Weight at the beginning of the challenge - 155lbs
Current Weight - 150.4lbs
I am really happy with this progress! - roughly 1lb a week is a great sustainable pace of weight loss especially considering my compliance is at roughly 60-70%.
After doing this work for so long one question/comment that has come up frequently is something like:
I worry about paying for a coach because I have a hard time sticking to things.
Should I wait for a time in my life when I can be more dialed in to get a coach?
In so many ways I resonate with these objections. Why would we want to pay for something that we don't feel like we are going to stick to? Or wanting to squeeze every last drop out of an experience in order for it to be worth it. 
I wish that sticking to a program was easier or that "waiting until life was perfect" was a strategy that really worked. Unfortunately, the most successful program is the one we can adhere to in the harshest of circumstances - not the most pristine. That is because life ALWAYS happens no matter how hard we try to avoid it. We go through hardship and big transitions and what might be easy one minute is near impossible the next.
I encourage you to use me as an example. My current compliance with the program that my coach has set up for me is around 60-70% and yet I am still making progress - how does that work?! 
It works because just the accountability of needing to check in with someone each week is life-changing. I realize that may sound dramatic but it really is true and here is why:
All of a sudden my habits go from things I can ignore or push to change "tomorrow" and become part of my awareness. Even for just one second, I pause before I choose my next meal, or debate skipping my workout. I have a split moment where I remember that I am going to have to relay what did and didn't happen this week to my coach. A piece of me wants to impress her which allows me to show up better for myself.
If you're like me where external expectations help you with compliance then as my husband often says "talking to a wall is better than nothing at all". Without a coach, I don't take the time to look back at my week and see where I did well, what can be better, and make a game plan for the next. Just having that space alone has led to me changing my behaviors enough to make progress!
Accountability sometimes gets a bad rap. Like, "am I really just paying for accountability?" The word JUST is misleading here because if accountability leads to you changing and growing and heading towards a better version of yourself is it really just accountability? More like, "I am paying so that I get amazing accountability!"
You also can get accountability for free - and this is absolutely better than nothing at all. For most people though, if you don't pay for something you don't take it seriously enough. It's easy to not think too much about missing check-ins with a program that is free vs. hard-earned money.
Let me know what you think in the comments!
I am still only halfway through this challenge but I am more grateful for the accountability than ever.
Adee
Get a Taste of WAG
The WAG Crash Course is OPEN for enrollment. This 30-day course will teach you the ins and outs of macro tracking, building healthy lifestyle habits and sustaining results without restricting the foods you love. Get personalized macros from a WAG Coach, join the members-only Facebook Group and participate in quarterly Live Q&A sessions with WAG Coaches.
Posted by Adee Cazayoux
Adee is the founder and CEO of WAG. She has her bachelor's degree in Honors Psychology, a Master's in Teaching, and a Master's in Nutrition & Human Performance. She's also an athlete, having competed in the National Pro Grid League and winning the Bronze Medal in the 2016 Canadian National Weightlifting Championships.
Latest Posts: