Nutrition as a New Mom: Prepping for a Trip and Finding Flexibility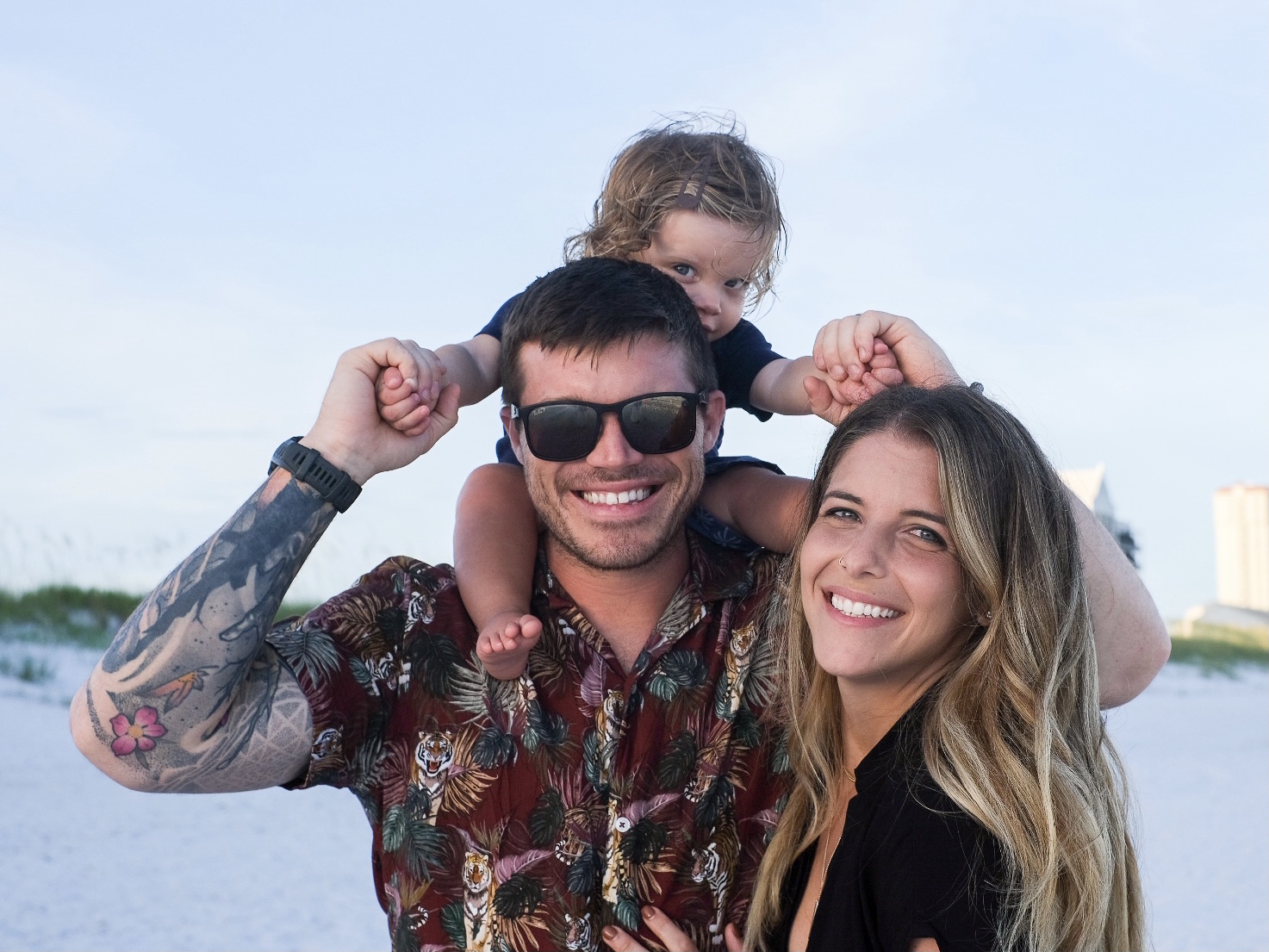 Last week I was notified about our comment function not working here - apparently, there is a bug in the Facebook commenting plugin and they don't intend on fixing it! So we switched to Disqus. It should work now. :)
If you take the time to read these posts I would absolutely love to hear from you - scroll all the way to the bottom and let me know what you think or maybe what is going on in your life.
Day 14/60 in the books.
Going into this 60-day challenge I knew it was going to be hard.
Michael and I seem to be in a busy season of life. We have finally grounded ourselves in Austin, TX, and have built a really beautiful and social community around us. This means that on top of a one-year-old baby boy we have a lot of social commitments; weddings, bachelor/bachelorette parties, friends having babies and the list goes on.
Even though I know these are great problems to have - the packed calendar makes sticking to any routine or nutrition program 10x more challenging for me. This is exactly why over the past year I have made hundreds of commitments only to break them over and over again. There was always something that needed to pass before I could start fresh.
Right before I made this 60-day commitment I realized that this "busy season" is not really a season at all - this is just life - and if I want something I need to make it happen or years will pass in the blink of an eye and I will be wishing I did.
Nothing quite sums it up better than this meme: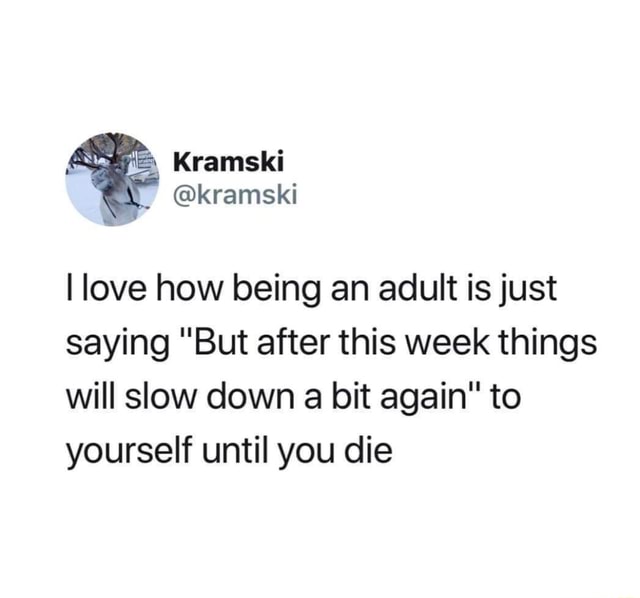 So how did this week go?
Well, every year Michael's family goes on an annual trip to the beach in Florida. It is pretty amazing. Around 45 years ago his grandparents and their 3 best friends started a tradition where they vacation for a week together and it has turned into a sort of family reunion. This year there were nearly 70 people at the beach for the week!
This is mostly people from Louisiana on the beach vacationing - if you know anything about southern culture you know that means lots of drinks, food, and dessert. Drinks and snacks on the beach all day, drinks and appetizers at sunset, ending with some delicious dinner and enough dessert to feed a whole wedding.
It is safe to say that this week was challenging for me and you might be thinking "take the week off, it's a vacation, enjoy!" but as I mentioned earlier - for me, that attitude has no end. It turns into - "it's a baby shower, enjoy!" "she only gets married once!" "how often do I get the chance to eat this kind of food?" 
Every part of me wanted to just eat all the artichoke dip without a care and start over after this trip. I even considered deleting these posts because no one would be the wiser. Instead, I am committed to following through on this and sharing what is really happening for me.
Before we got to Florida I talked with my coach about what success would look like coming home and worked backward to see what was realistically possible. I knew I couldn't weigh, measure and track all my food so I took some time to come up with what I would have an 80-90% chance actually staying consistent with.
This is where I ended up:
Still putting all my food into my tracking app (I use Macros First)

All of the food is estimated.

Working out every day

There is a local CrossFit gym where we can do the class.

Only one night of drinks

For me, I prefer sweets over drinks and I know having both adds up calories really quickly.
So, how did I do?
Out of the 5 days at the beach so far (I still have 3 left to go!) I had two full days where I didn't track anything at all and not a single day where I hit even close to my macros (notice how hitting my macros was not a goal). I worked out every day and actually had a drink on 2 nights - to be fair Michael asked me to have a drink with him on his birthday and I caved!
One thing I found surprising was that having these boundaries actually improved my experience here. I had more fun, was less self-conscious, and was more present because I was spending less time in my head being hard on myself for what I was or wasn't eating. It didn't remove the insecurities and self-talk all together but took them down a notch or two for sure.
There was a time where I had the momentum and capacity to be more diligent than I am right now even on a beach vacation and that just isn't where I am at. I am 2 weeks into a program after almost 2 years (pregnancy + postpartum) not being too concerned with these habits - I keep reminding myself I need to get back into a groove, dust off the cobwebs, and most importantly - keep showing up.
Overall I am calling the week so far a win-ish!
I haven't been on the scale since before we left and normally I would be heading home from Florida avoiding it at all costs but this time that resistance is gone. While I highly doubt I lost any weight and it is totally possible I gained a pound or two - I am proud of myself. It seems I am getting much closer to fulfilling the promises I make to myself and this is getting me more and more excited to see what the rest of the 60 days holds for me.
Next week I will have a more complete check-in with you to talk about my results so far and any changes I am noticing. :)
Would love to chat with you in the comments below - any questions? Comments? Stories of your own to share? I will reply to every single one!
Adee
Get a Taste of WAG
The WAG Crash Course is OPEN for enrollment. This 30-day course will teach you the ins and outs of macro tracking, building healthy lifestyle habits and sustaining results without restricting the foods you love. Get personalized macros from a WAG Coach, join the members-only Facebook Group and participate in quarterly Live Q&A sessions with WAG Coaches.
Posted by Adee Cazayoux
Adee is the founder and CEO of WAG. She has her bachelor's degree in Honors Psychology, a Master's in Teaching, and a Master's in Nutrition & Human Performance. She's also an athlete, having competed in the National Pro Grid League and winning the Bronze Medal in the 2016 Canadian National Weightlifting Championships.
Latest Posts: