Nutrition as a New Mom: New Chapters and New Commitments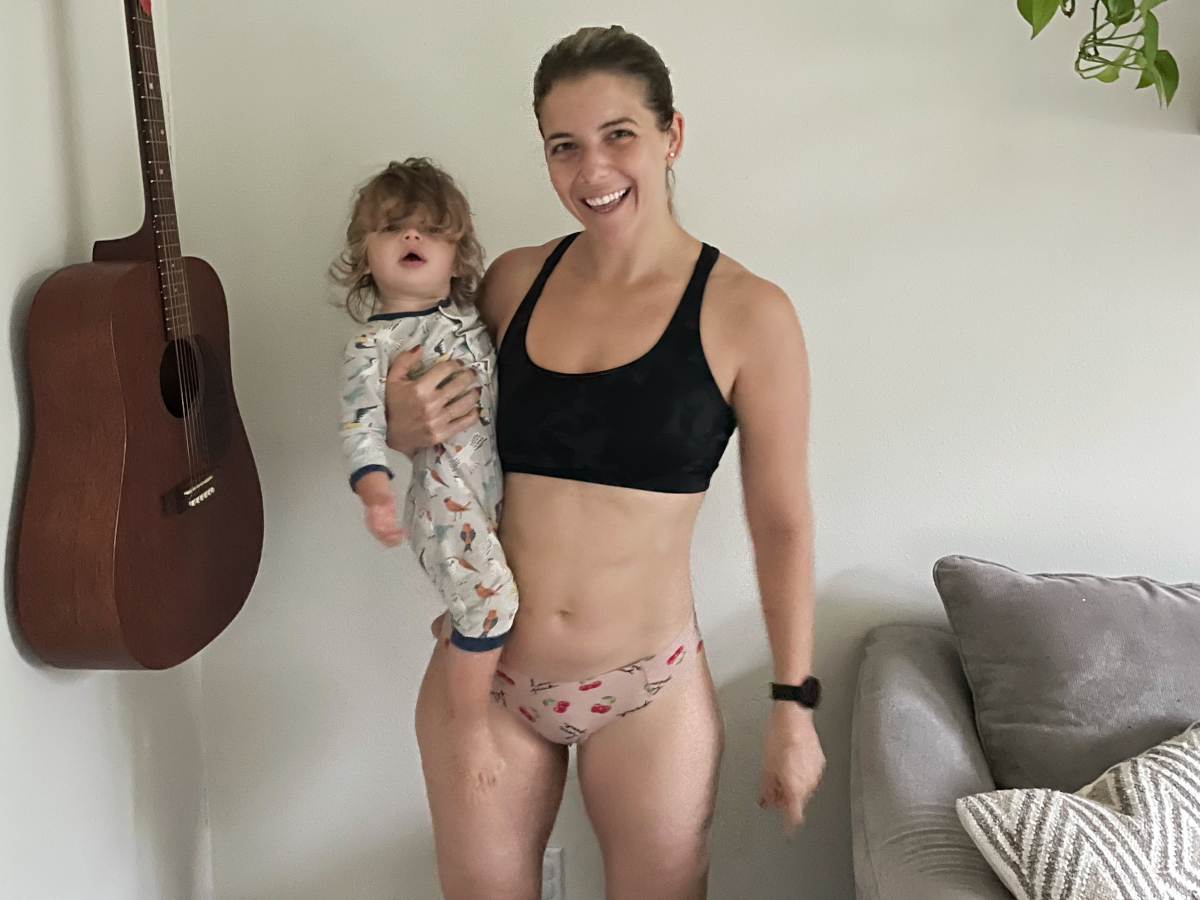 Hey 👋🏼
Adee here, Founder of Working Against Gravity.
If you have ever followed me you may have realized that I haven't been on social media these days. After giving birth to my baby boy Shai 1 year ago I reached a new level of needing to be efficient with my time and scrolling through my explore feed on Instagram wasn't making the cut.
However, without social media, I haven't been able to connect with you - share my experiences and hear yours. So here I am ready to share what has been going on for me over the past 12 months and where I am right now.
Since part of this is about connecting with you, I would love for you to comment on this post - let me know what you liked, didn't like and any thoughts you have <3. I will reply to all of them!
Motherhood has been an absolute rollercoaster from the most precious moments of my entire life to some of the more challenging. One thing that I assumed would be a breeze was my nutrition - I am not amazing at many things but one thing I know I am really good at is managing my nutrition.
I figured after losing over 50lbs and maintaining that loss over 15 years, through all the obstacles life threw my way, this couldn't be much different. Maybe that confidence is what ended up biting me in the butt.
1 year later I am not where I would like to be and that is a hard pill to swallow sometimes because I am "the Founder of a Nutrition Company".
Let me be clear, I am eating high-quality food, working out often and taking good care of myself - although sometimes I definitely put my self-care on the backburner. I am also looking out for where I am being too hard on myself but there is still something missing.
Before Shai was born: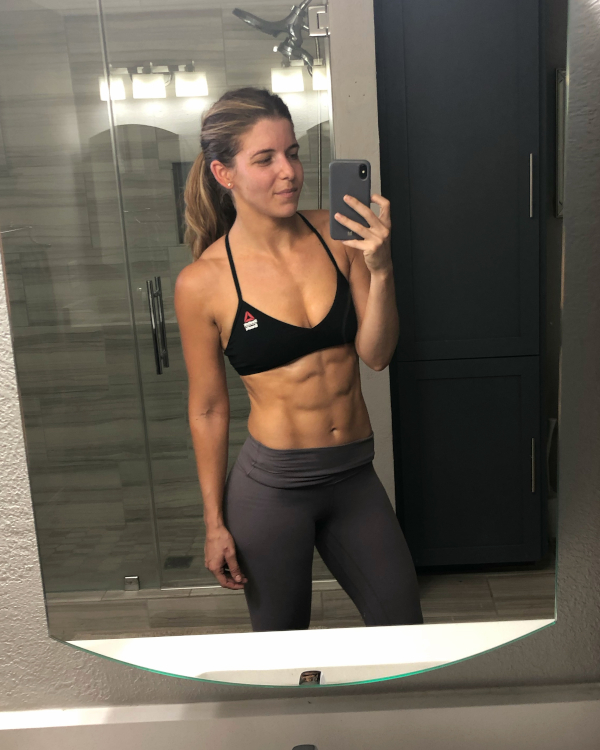 145lbs
Working out 5 days a week high intensity
Checking in with my WAG coach every week
Eating intuitively after 6 months of tracking my food
Now: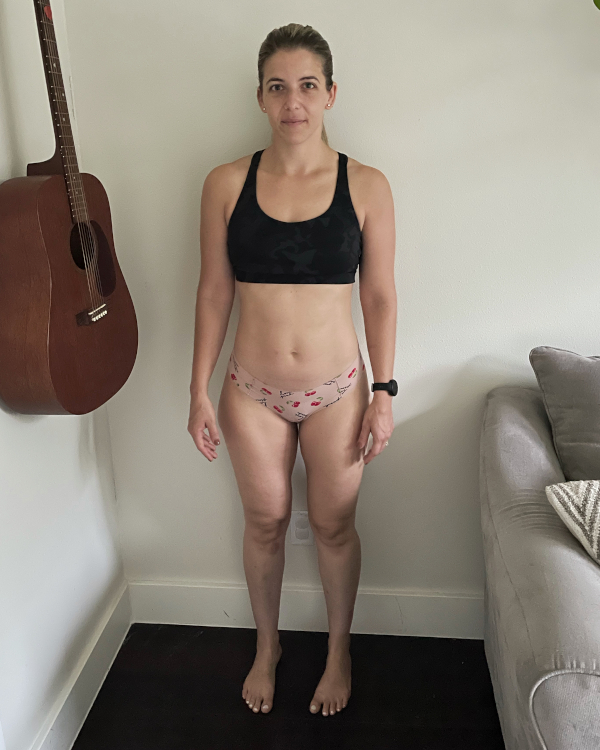 155lbs
Working out 3-4 days a week low intensity
Checking in with my WAG coach weekly (missing many)
Struggling to stick with any strategy
Overeating consistently during social occasions (which for us is almost every weekend)
Over the past 12 months, something has been different. The discipline, motivation and grit I once had towards my self-care has shifted and it took me a while to really believe this, but it's 100% okay. All of that energy has been going towards being the best mom, friend and business owner I can be - for some people that doesn't mean nutrition is a struggle but for me it did.
Even though I believe it is "okay" I also believe that it doesn't have to be this way "forever". I love my body before and after pregnancy and also want to get through this sticky stage I feel that I am in - more than changing how I look I want to change the way I am treating myself, my habits and hopefully the way I feel.
I want to know what the mom version of me looks like that is confident and taking full responsibility for her health and fitness. I have been feeling a little sloppy, out of control and without full confidence in my skin. Even though I know all the tools and strategies I still find myself at the end of a long day using food as an emotional crutch - in the moment it feels (and tastes) great, but ultimately I am left feeling a little less than. 
I am finally ready for that to change but for a while (a year) I was waffling.
Week after week I was either checking in with my WAG coach making a new commitment like:
I will track all my food
I will eat Keto
I will take a break from sugar (this one is a big one for me)
Or missing my check-in altogether so I could avoid facing that I didn't do anything I said I would or just couldn't think of what to say.
Whether I checked in or not my coach was a soft place to land. She never shamed me, judged me and continued reminding me to not be so hard on myself and what I was capable of. Even though I was missing many check-ins just getting that message from my coach saying "Hey, missed you this week - hope your week was great and remember I am always here to support you!" was all I needed.
The message was a small little nudge or whisper reminding me that I still had goals, I was still my own person outside of my mom role, I still had a place I could go to and a person who was there to support me judgment-free. I really don't think I would even be where I am now without it.
So what now?!
After a particularly frustrating weekend where I promised myself I would not have any cookies and ate 2 (maybe 3) I reached out to my coach:
"Ugh, 
I need to check in again. 
I am just honestly at a loss - what do I dooooo?! 
I have so much travel and many events coming up - I'm struggling to figure out what I can stay committed to.
Any ideas?!"
She asked me a few questions and finally reminded me about the times in the past (she has been coaching me for many years) when I was most successful. She pointed out a couple of key themes that jumped out:
External accountability

Ex. Posting to social media

Clear start and end date to my commitment
Journaling

Ex. One page about my day
She was right. All of those things really help keep my goals top of mind and make things feel so much easier. 
So here I am - taking a page out of my own book and trying my hand at being the best mom I can be while also prioritizing my own health and fitness. They say to put your own oxygen mask on first right?!
Since July 1 I have committed to:
Tracking my food for the next 60 days (July 1 - September 1)

MACROS:
130 Protein
130 Carbs
95 Fat

Sharing my experience once a week with you here
So, it's been a week, how is it going so far?
Definitely has not been the perfect first week - with the 4th of July and being a little (lot) rusty I am remembering just how hard it is to truly be committed to your goals. The resistance has popped up more than a few times but here I am, talking to you still doing the thing!
Day 7/60 here we go!!
What about you?
Is there anything you want to commit to?
I would love to hear from you. Hit COMMENT to this post and let me know what you think!
Adee
Get a Taste of WAG
The WAG Crash Course is OPEN for enrollment. This 30-day course will teach you the ins and outs of macro tracking, building healthy lifestyle habits and sustaining results without restricting the foods you love. Get personalized macros from a WAG Coach, join the members-only Facebook Group and participate in quarterly Live Q&A sessions with WAG Coaches.
Posted by Adee Cazayoux
Adee is the founder and CEO of WAG. She has her bachelor's degree in Honors Psychology, a Master's in Teaching, and a Master's in Nutrition & Human Performance. She's also an athlete, having competed in the National Pro Grid League and winning the Bronze Medal in the 2016 Canadian National Weightlifting Championships.
Latest Posts: