Can I Make Money as a Nutrition Coach?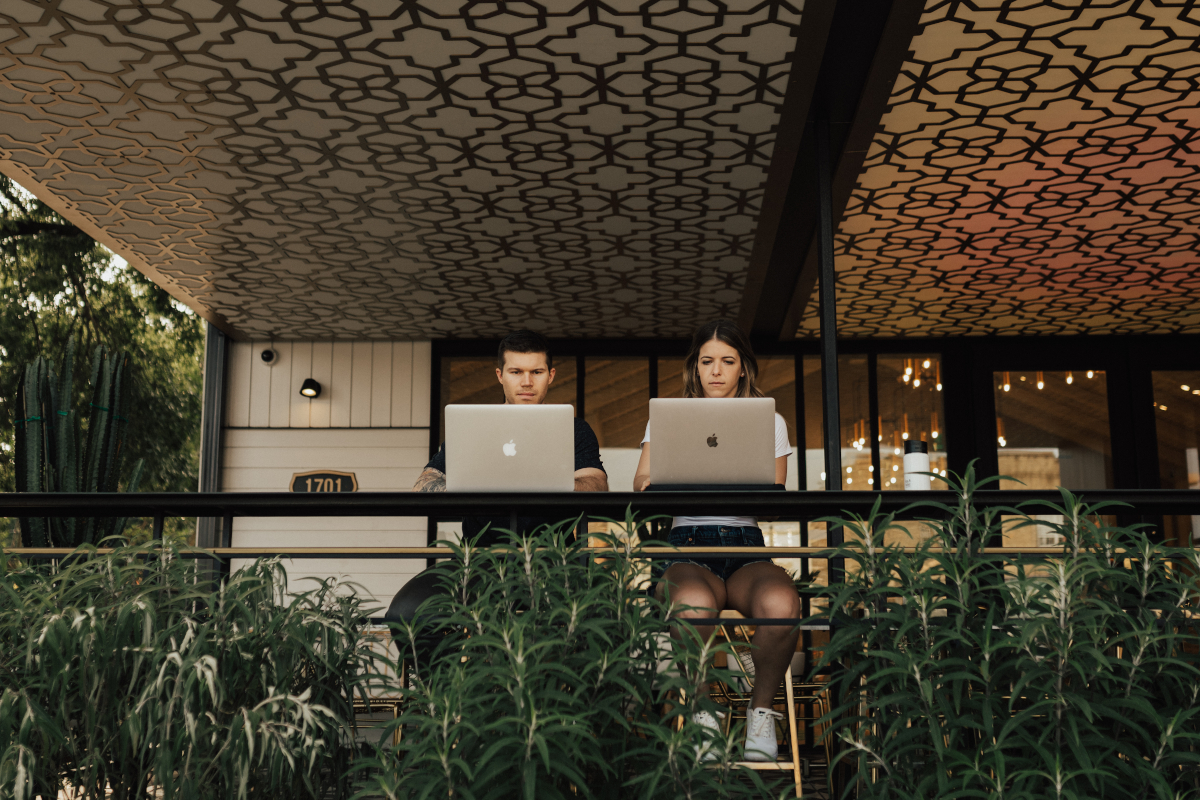 "Can I make money as a nutrition coach?"
I get this question a lot.
When I first decided to quit my full-time job and dedicate myself to online nutrition coaching my family was worried.
I remember sitting at The Keg (a steakhouse in Canada) and my mom telling me something along the lines of, "You have one year to figure this out and then I am going to encourage you to get a real job." Now just about seven years later I think we all agree that I figured it out.
I am not surprised that there is skepticism when it comes to considering an online career. Even though many people utilize the internet to grow side hustles, businesses and create lifetime careers there is still residual fear since working online is so different from the traditional 9-5 at the office.
Here are some other questions I get asked all the time:
"So, can you really make money doing this nutrition thing?"
"I am so passionate about helping others but how can I make this financially feasible?"
Today, I'm chatting all about how becoming an online nutrition coach can be more than just a cute little hobby and - in fact - make you money.
First, I am going to talk about Math so you can calculate just how much money you may be able to generate. Then, I'm going to discuss a little about Pricing.
Can I Make Money Nutrition Coaching? Here's the Math
When I work with individuals who are just getting started with nutrition coaching, I like to reverse engineer the money conversation to help them see just how much potential there is.
Here are some steps you can take to calculate how much money you can make as a nutrition coach. This assumes you're working on your own, servicing your own clientele (vs working for a nutrition coaching company).
Step 1: Find Your Time
Take a moment and look at your weekly calendar. Determine how much time you have to dedicate to coaching others on nutrition each week.
EXAMPLE: You have 10 hours per week
Step 2: Determine Time is Spent with Each Client Per Week
When you think about how you work with your clients, how much time does one client typically take per week?
Are you offering a one-hour call per week? Or, like WAG,  is it online communication? Some nutrition coaches make themselves available through text 24/7 or do in-person consultations as well.
EXAMPLE: You have a check-in with clients once a week via email. It takes between 15-30 minutes.
Step 3: Decide How Many Clients You Can Work With
Now that you have the number of hours per week and the time it takes to service each client you can do some quick math.
EXAMPLE: 10 hours per week at 15-30 minutes per client would mean you can take on 20 - 40 clients.
Step 4: Add In Your Fees
Now that you know how many clients you can take on you can then multiply that by the amount you will charge.
EXAMPLE: If you charge $100/month and have 20 - 40 clients this would come out to be somewhere between $2000 - $4000/month.
Very quickly when we lay out the numbers it is easy to see that there is a great opportunity to take something you love to do and turn it into something that can also pay your bills. This does not mean that it is easy - there is still client acquisition, marketing, managing administrative duties and all else that is involved with being an entrepreneur.
However, these steps above are meant to rid you of the money objection that may be holding you back from pursuing your passion.
At WAG, we provide our Coach Certification Graduates with the option to join the Seismic Business Program. In this program, members use the same online coaching platform, Seismic, that we love and trust at WAG. They receive tons of support and guidance to help them build their business. They'll cover marketing, website building, social media strategy and more.
Want a few more business-building tips? Check out these articles!
Pricing Your Nutrition Program
Now we've answered the initial question, "Can I make money as a nutrition coach?" The next question is, "what should I charge for my nutrition coaching?"
Determining Nutrition Program Pricing
I often meet early-stage nutrition coaches that struggle with charging their clients. They are worried that because they are so new, they don't have a lot of experience that their service is not worth paying for yet.
On the one hand, we want to get clients, build our credibility and get testimonials to then attract more clients in the future. On the other hand, the fear of being "too new" can lead to understanding your worth.
One strategy many people use to get an initial client base is to offer free coaching. While this can work - it did kind of work for me at the beginning - I would like to make an argument for NEVER offering your coaching service for free.
Free Coaching Can Lead to Lower Commitment.
It is human nature to care more about things when we have skin in the game. One way to get that skin in the game is to put money on the line. When I put my own hard-earned money towards something I am immediately more invested in getting the benefits from whatever it is I paid for.
If you are still hesitant I would try this instead: make them a deal.
Have your initial clients pay for the service and tell them that you will return every single penny if they follow all of your recommendations and guidelines. Maybe this means checking in with you every week, following certain aspects of your program or whatever you deem as worthy of getting their money back.
In this case, it is highly likely the client will have gotten results and as you give their money back they will give you a testimonial. The fear of losing their money gives them skin in the game.
Another option to minimize the discomfort of charging at the beginning is to offer a lower rate for the first 5-10 people. This would look like this:
"I am taking on nutrition clients and I couldn't be more excited! Normally the program costs $100/month but since we are launching I am going to offer the first 10 people a price of $200 for the first 3 months"
If nothing else I want you to finish reading this knowing that your service is WORTH something.
Just because you are new, just because you are building your experience, does not mean that you have to offer anything for free. People need accountability to get their results and we know there are so many people out there just waiting for a coach that resonates with them to be there in helping them get the lifestyle they dream of.
You can be that coach!
The WAG Online Nutrition Coach Certification
The WAG Coach Certification is open for enrollment. Gain the tools you need to become an expert in nutrition science and coaching so you can help your clients get the results they want for their physical, mental, and emotional health.
We'll match you with a WAG Training Coach who is there to answer your questions and give you personalized feedback along the way. Step into your nutrition coaching potential with the WAG Coach Certification.
Adee is the founder of WAG. She has her bachelor's degree in Honors Psychology, a Master's in Teaching, and a Master's in Nutrition & Human Performance. She's also an athlete, having competed in the National Pro Grid League and winning the Bronze Medal in the 2016 Canadian National Weightlifting Championships.
Get a WAG Coach
Love what you learned but still want more guidance and support? Get matched with an experienced coach who will get to know you, your lifestyle, and your preferences to give personalized feedback and suggestions.
With two membership options to choose from, you'll get a customized nutrition plan, weekly check-ins, unlimited messaging, our personalized coaching platform, and the ability to add monthly video calls and custom meal plans.
We'll help you optimize performance, reach your body composition goals and sustain your results.
CHOOSE YOUR MEMBERSHIP
Latest Posts: