Health and Wellness Gift List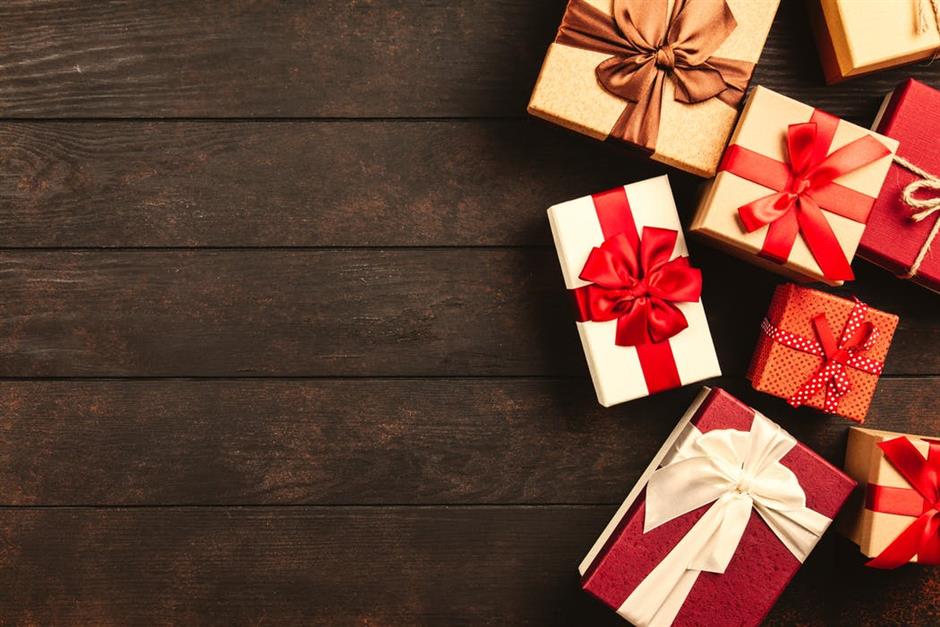 The holiday season can create a lot of scenarios that lead to decision fatigue. Let us help you out with finding the perfect gift for the wellness buffs in your life with our list that has gifts for any budget.

Under 25 Dollars
WAG Grocery Planner – $10.16
Healthy habits start with a plan. This Grocery Planner will help your health-conscious giftee stay organized with their meal prep.
Bee's Wraps – $19.00 (set of 3)
Reduce waste and keep plastic away from your food. Common plastics used for plastic wrap and Tupperware have been shown to leach phytoestrogens into food, so sticking to reusable wax wrap is a simple way to help support happy hormones.
Elite Surge Fitness Jump Rope – $23.99
Save your friend from having to fight for the good jump rope again with their own speed rope. Perfect for travel cardio, too!
Resistance Loops – $10.95
Resistance loops are perfect for warming up your glutes before training to help stabilize all squatting movements and make a perfect addition to any travel workout!

Under 50 Dollars
Hydro Flask 40 oz Water Bottle – $47.80
#watergoals are a lot easier with a sleek insulated water bottle that keeps your drink as hot or as cold as you please. Hot tea to icy cold water, it's got you covered.
The Best Day Journal – $25
A goal without a plan is just a fantasy — help your loved one begin to turn their dreams into a reality through time management and detailed goal setting.
Drop-In Pass or Punch Card – $15–$50
Finding the right way to break a sweat can take some inspiration. Research some local fitness studios like yoga, barre, spin classes, kickboxing, CrossFit boxes. Who knows, you might help them find their next passion! Single-class passes can also make great stocking stuffers!
MyFitnessPal Premium – $49.99
Simplify meals for the macro tracker in your life. MyFitnessPal Premium allows you to set gram-specific targets, customized macro targets by meal, different macro goals by day and more!

Under 200 Dollars
WAG Gift Card – $160
Start your loved one's New Year's resolution up for true success by giving them the gift of their own WAG coach. What could be better than a personalized plan for their goals?
InstaPot 6 Quart 7 in 1 Cooker – $79.95
Helping to make meal prep a lightning-fast task instead of an all-day affair is the easiest way to jump to the top of the "nice" list. An InstaPot is an all-in-one tool to pressure cook, slow cook, make rice, hard-boiled eggs, steam veggies and more!
Audible Membership – 14.99/month or 179.40/year
Tools for personal development could arguably be some of the best gifts of all. Audiobooks are a great way to turn a morning commute or walking the dogs into an opportunity to grow. Add a note to this gift with a fun recommendation to start, like Mastering Mindset.
Apple Airpods – $159.99
Ever been setting up for a PR only for your headphones to get snagged? Enough said.
Fitbit Alta HR – $129.95
The Alta HR is a sleek, affordable option for tracking steps, sleep, weight loss, and overall activity. Knowledge is power!

If it was hard for you to read along without thinking of a few things you want for yourself, check out this blog with even more kitchen tools for mastering your macros and add them to your list!
Join Team WAG
Love what you learned but still want more guidance and support? Get matched with an experienced coach who will get to know you, your lifestyle, and your preferences to give personalized feedback and suggestions. With a customized nutrition plan, weekly check-ins, unlimited messaging, and our personalized coaching platform, we'll help you reach your body composition goals and sustain your results.
Latest Posts: