Athletic Men's Guide for Clothes That Actually Fit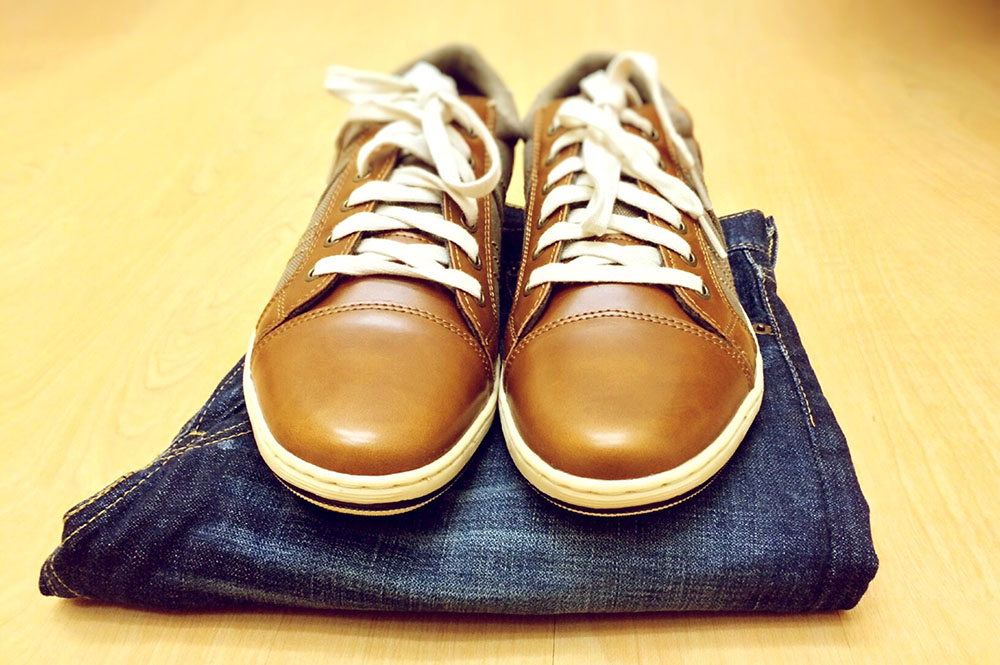 Week after week, you spend hours in the gym and a lot of energy keeping your nutrition on point to look good and feel good. There's no reason to panic any time you have to change into anything other than gym wear. While it can feel impossible to find clothes that don't make you feel like you're losing circulation, there is hope! We found several brands to keep you well dressed for any occasion without having to burn 500 calories in the fitting room:
Denim Shop.
Levi's DENIZEN 232 Jeans $29.99
Fran Denim Daniel Jean $98.00
AG Brand Protege Jean $177.00
7 for All Mankind Straight Cut Denim $178.00- 248.00
Undercover Comfort.
Not every pair of comfy pants needs to look the role. Flexible material combined with the right shape is the perfect combo to look good without letting everyone know you're wearing lounge-worthy pants.
Lululemon ABC Collection Shorts $88.00 Pants $128.00
Dockers Alpha Stretch Khaki $68.00
Forever 21 Drawstring Chino Shorts $19.90
Shirt Up.
Shirts are generally easier than pants to find, but here are a few of our favorites that have enough stretch to let you move with ease.
GAP Stretch Crew T-Shirt $16.50
Old Navy Soft Wash Henley $16.94
Barbell Apparel Havok Polo $58.00
One Stop Outfit Shop.
Casual.
American Eagle Extreme Flex Line has everything from swim shorts to chino slacks. Their t-shirts contain just enough stretch to hug your arms, but look sleek enough to be daytime-date-approved.
Slim Straight Jean $39.95
Slim Chino $49.95
360 Degree Long Sleeve T-Shirt $29.95
Smart Casual.
Le Chateau is known for its extensive menswear shop and features four different cuts of shirts, making it easy for men of all builds to find the perfect fit. The Athletic Fit features a classic shoulder and arm width with a slimmer waist to show off your v-taper. Pair it with the Stretch Slim pants for a comfortable, classy look.
Athletic Fit Button Downs $59.95-$69.95
Stretch Slim Leg Dress Pant $69.95
Dressy
J Crew has redesigned one of its classic suits to accommodate frames with more muscle mass, while retaining a sleek shape. The price isn't cheap, but a proper-fitting suit can be worn as separates on more casual occasions. Plus, think about all the savings from not having to pull a Hulk getting your jacket off at the end of the night.
Crosby Suit Pants $225.00 Jacket $425.00
Did we miss any must-haves in your closet? Let us know in the comments.
Get a Taste of WAG
The WAG Crash Course is OPEN for enrollment. This 30-day course will teach you the ins and outs of macro tracking, building healthy lifestyle habits and sustaining results without restricting the foods you love. Get personalized macros from a WAG Coach, join the members-only Facebook Group and participate in quarterly Live Q&A sessions with WAG Coaches.
Latest Posts: