April Goal: WAG Unplugged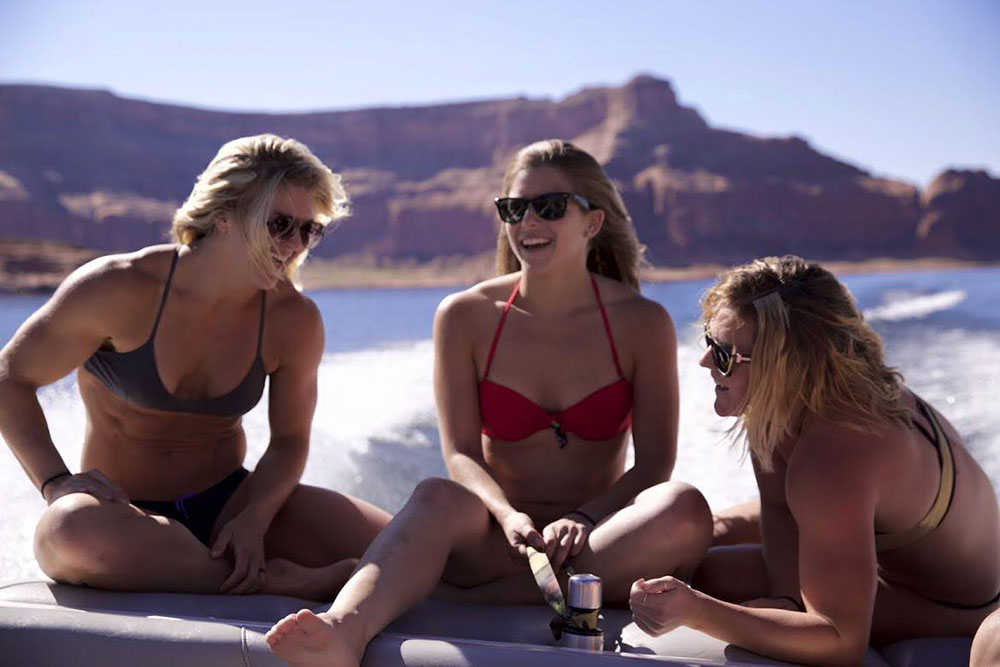 This year, Team WAG is putting a twist on the common New Year's Resolution. Instead of just 1 goal, we will have 12 — one for each month of 2017. & we hope you choose to join us! Below is our April goal.
At WAG, we focus on nutrition, but our true objective is to increase overall health and wellness for every single member. We want to help our members, and ourselves, live rich and fulfilling lives.
We all have a laundry list of to-do's between our career, training, family, etc. — which often leaves us feeling like there's no time for "me."
The truth is, taking time to unplug is essential not only for your happiness but also for your productivity. Think about how you feel when you are worn thin at work — you work slower and are less engaged. The same thing goes for life!
So, we want to challenge you to set Saturdays as a time to recharge.
This may sound like an easy task, but truly allowing yourself to 'shut off' is a skill.
Grab a pen and think about what activities you crave to spend more time doing, think about passions, old hobbies or new ones you may want to explore. Do whatever it is that will help shut your mind off from the "stress" you deal with in your everyday life.
Here are some ideas:
Research a day trip to a nearby city
Use resources like Yelp or Tripadvisor to find local cafes, outside art walks or reference municipal parks and recreation guides for short day hikes. You don't need to travel far from home to feel out of touch from your routine and really be able to be present. Here is a fantastic 6-step guide to planning an affordable day trip with ease to help you get started!
Begin that home project you've been dying to get started on
If this sounds like more stress than fun — skip it! But if you're the type that finds "crafting" and decorating to be fun then it can be an amazing creative outlet. In case you've been under a rock and didn't know, Pinterest is the kingdom of DIY.
Veg out on the couch with Netflix without guilt
Be lazy. Allow yourself to lay back and be entertained or maybe even doze off for a nap if that's what your body wants. Hang out, relax and enjoy.
Crack open the book that's been on your must-read list
Everyone has a book or 5 that have caught their eye but haven't quite made it off the shelf. Often reading gets resigned to a few pages before bed, so carve out a few hours to either get cozy at home or find a park and enjoy being transported by the story. If you need help finding a good read, try book of the month club and let someone narrow down the selection for you.
Spend time "vegging out" with your loved one
Make a 'stay in bed date', screen-free to enjoy the company of your partner, invite your kids into the snuggle party or even just your fur friends. Slow down and take in how much love is in your life.
After a few weekends of consciously unplugging you'll feel how much of a difference recharging your batteries can make on your mental and physical energy throughout the week. Remember, shutting off is a skill that takes practice so if the first week or two feel harder than you might anticipate — that's OK!
Do yourself a favor and go #WAGunplugged.
Changing the Rule Book
We want each of our members and coaches to be able to unplug, so we've decided to make it a company policy. Click here to learn more about the movement and see what it means for #TeamWAG.
Get a Taste of WAG
The WAG Crash Course is OPEN for enrollment. This 30-day course will teach you the ins and outs of macro tracking, building healthy lifestyle habits and sustaining results without restricting the foods you love. Get personalized macros from a WAG Coach, join the members-only Facebook Group and participate in quarterly Live Q&A sessions with WAG Coaches.
Latest Posts: